A couple of weeks ago I got the bug to make a necklace for my friend's birthday. Then I decided to make one for me. Here is what I came up with:
Supplies:
Ribbon (I used 3/8", satin ribbon)
Chunky beads (Make SURE the hole in the beads is WIDE, I stuck the needle in it to make sure)
Size 22 (large) needle
Scissors
Measuring tape
Measure out 48 inches of ribbon. I decided I wanted to make my ties on my necklace about 18 inches in, so the necklace can be longer or shorter. This measurement had everything to do with how long my beads were. Measure that out and figure it out for your beads. Don't worry if you mess up because knots come undone easily!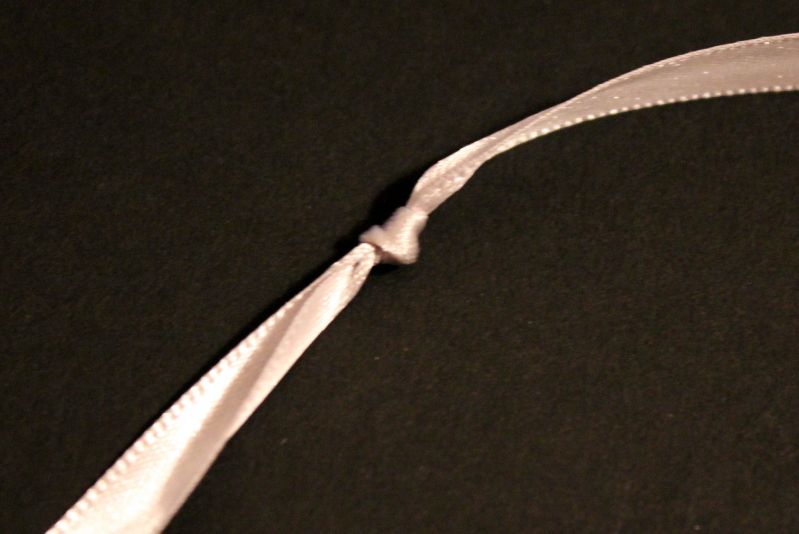 At that 18 inches, make your first knot. Make sure it was nice and tight but not overly tight or too small. That will leave you with a long side (where the beads go) and a shorter side (the tie side).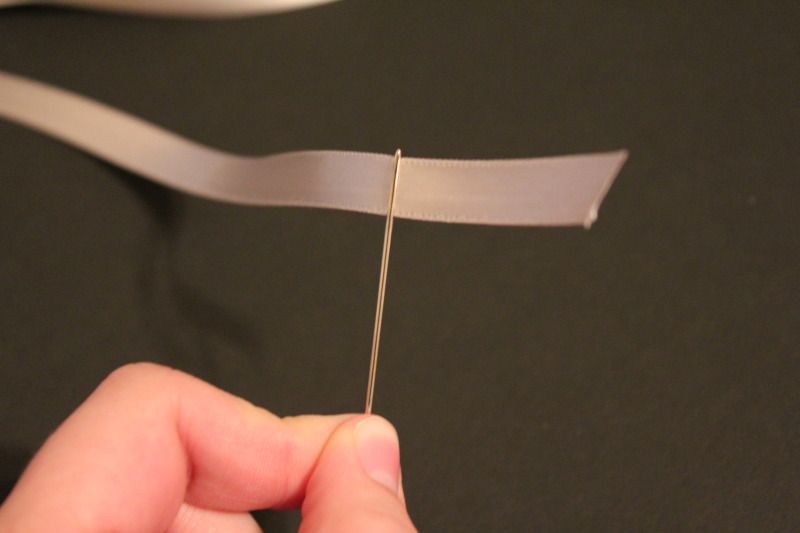 Thread your needle on the longer side of the ribbon. I used larger needle because it was very easy to thread the ribbon on there.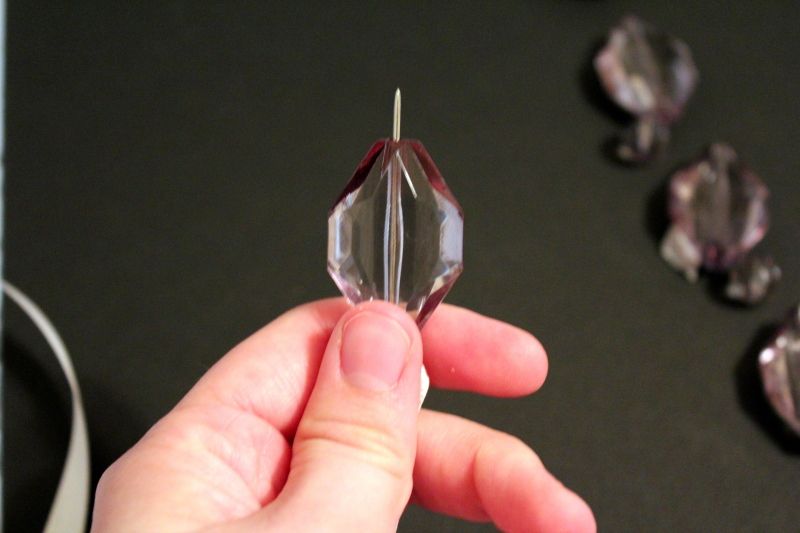 This really isn't difficult to figure out what happens next. Thread your bead! I tried to use the smaller beads from this set, but they were too small for the needle plus the ribbon. I had to stick with the larger beads.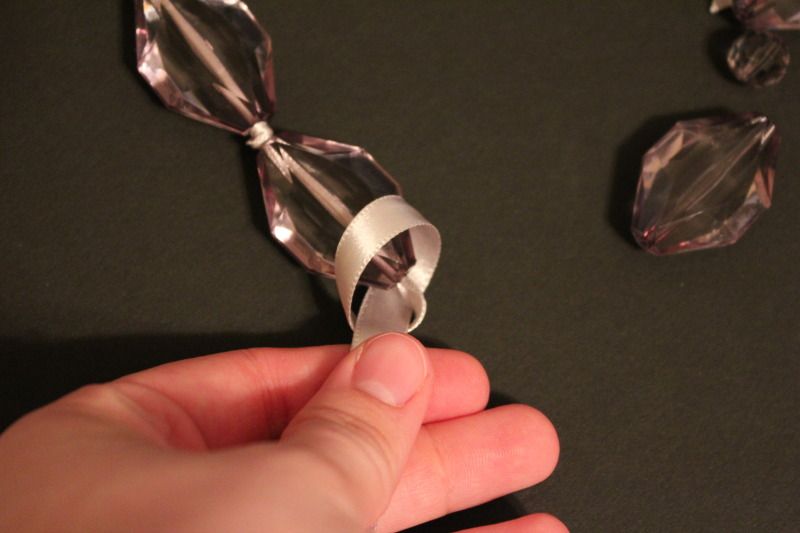 Follow your bead with a knot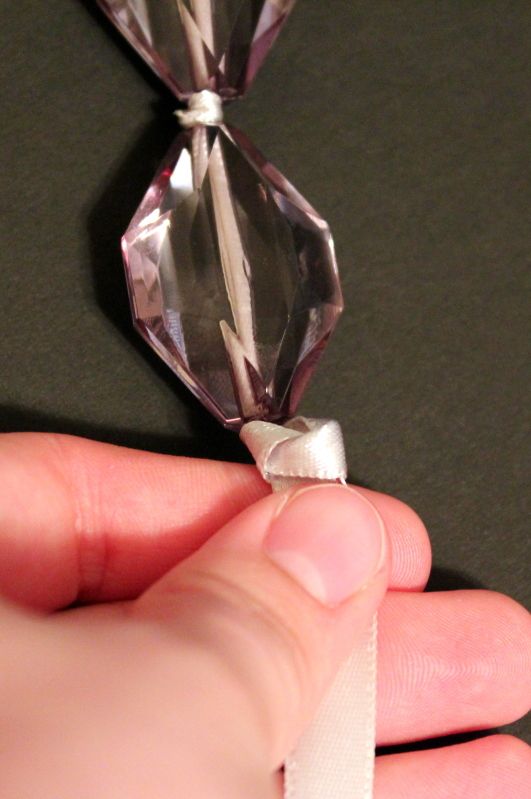 Make a larger knot and then use your thumbs to push it up next to your bead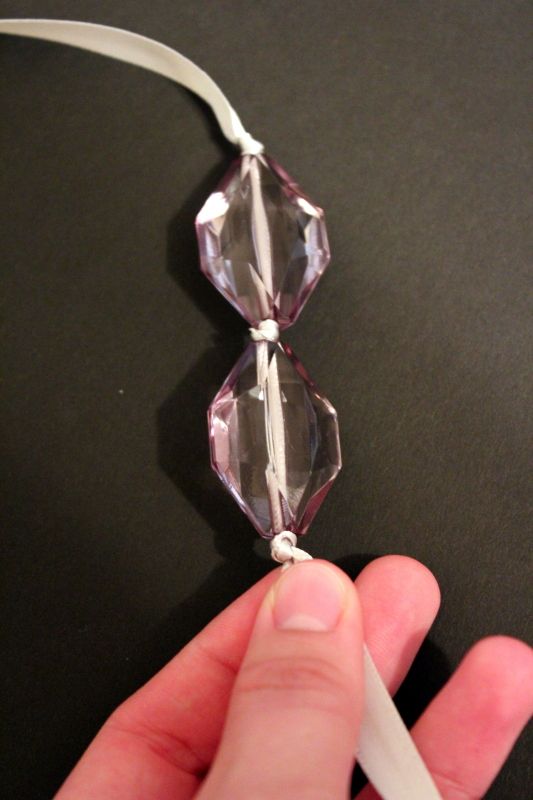 Tighten up to make it flush with the bead. I didn't want much movement in between my beads and knots so I
made it extra tight.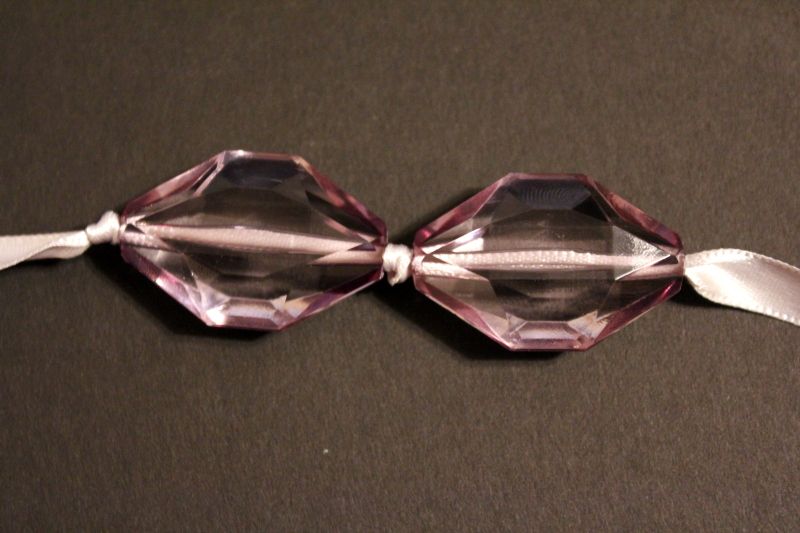 Repeat until you run out of beads. Then burn your edges to prevent fraying. Very easy, just wave them over a lighter and you're done.


(The ribbon is long on either side)
Here's the one I made for myself: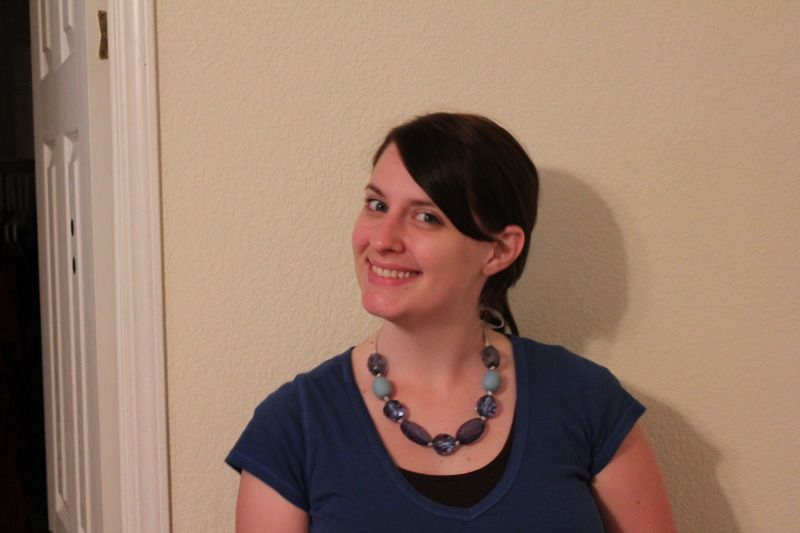 Total cost: around $3!
Total time: less than 15 minutes
Who would you make one for?