So I really liked my McKayla costume, but after having worn it twice and having to explain to everyone who I was, I wanted to do something a little more obvious for handing out candy tomorrow. BUT I had no time and only a tiny budget (spend as little as possible!) Here are some ideas I came up with.
I started with something I already had: A green tutu from my elf costume.
From there I brainstormed several ideas:
Hula dancer: Needed: Coconut bra (white shirt underneath for me) and lei.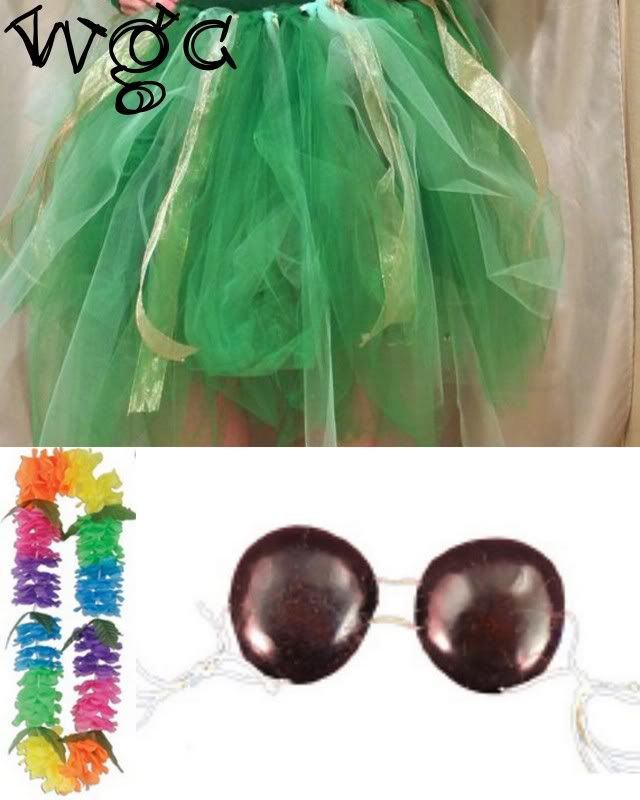 Mermaid: Needed: Purple top and red hair dye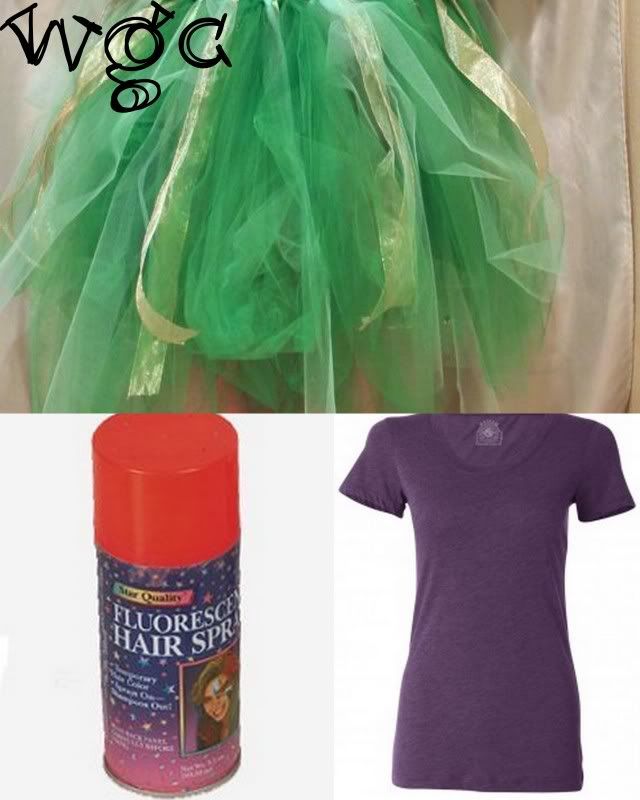 Robin: Needed: Red Shirt with "R" on it, mask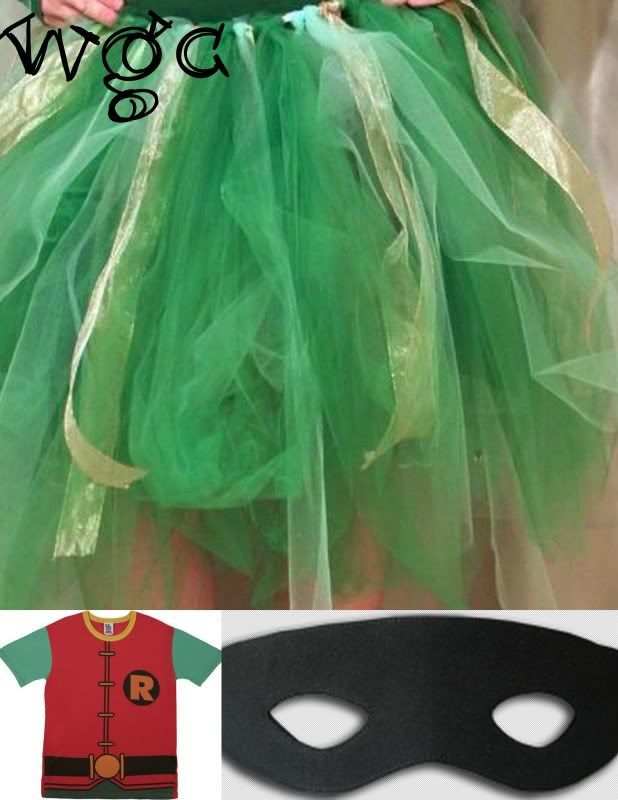 Kermit: Needed: Kermit hat and green shirt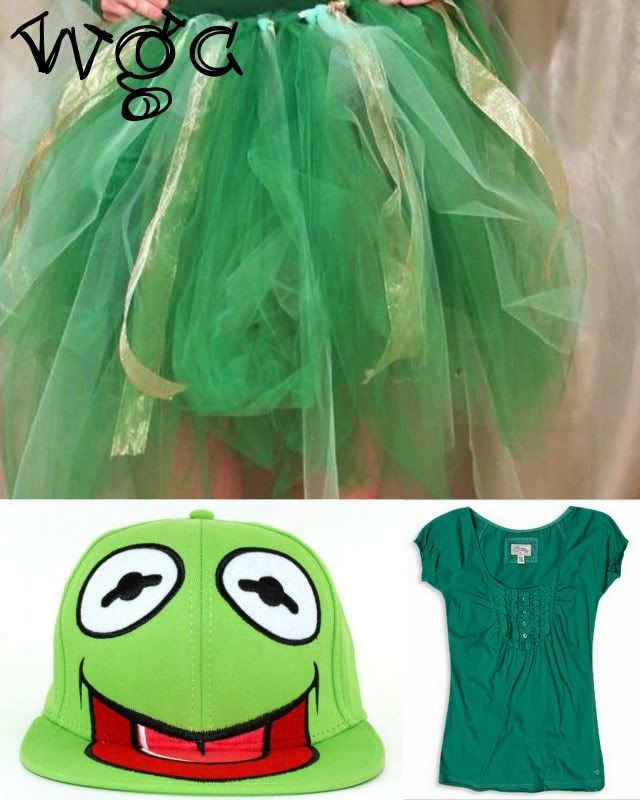 Tinkerbell: Green top, ballet flats with puff ball, fairy wings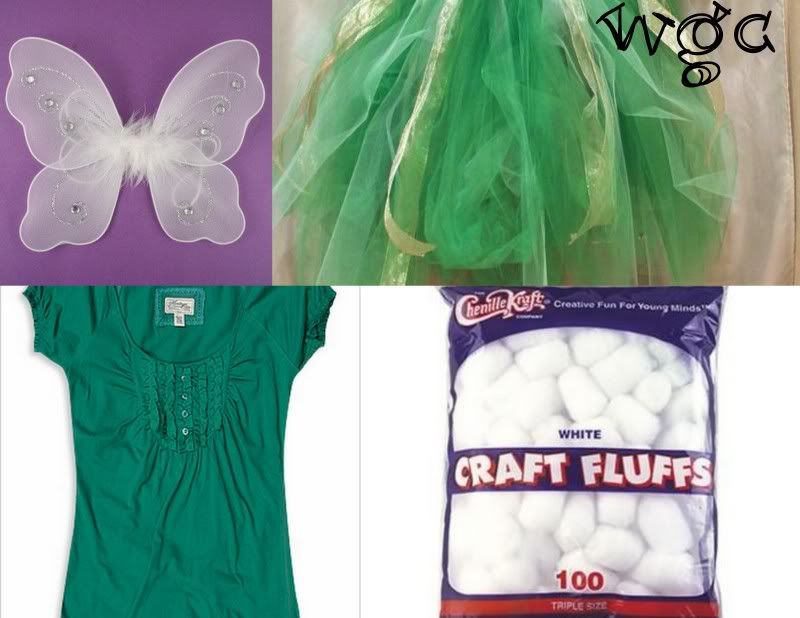 What other ideas can you think of for my green tutu?