The Wayward Girls had a great time at the beach. We crafted one night and I had a lot of great ideas: dying the feathers, painting the feathers, making a wind chime using the top of the baby food jar, cutting out a feather using
Aluminum foil tape,
cutting out flowers using the shrinkadink, using the feathers as a mask on a card with paint. All of these endeavors failed in some way or other. At the end of the night, I had made nothing! I was a bit frustrated. When I got home I decided that I needed to go back to my crafting roots and make a scrapbook layout.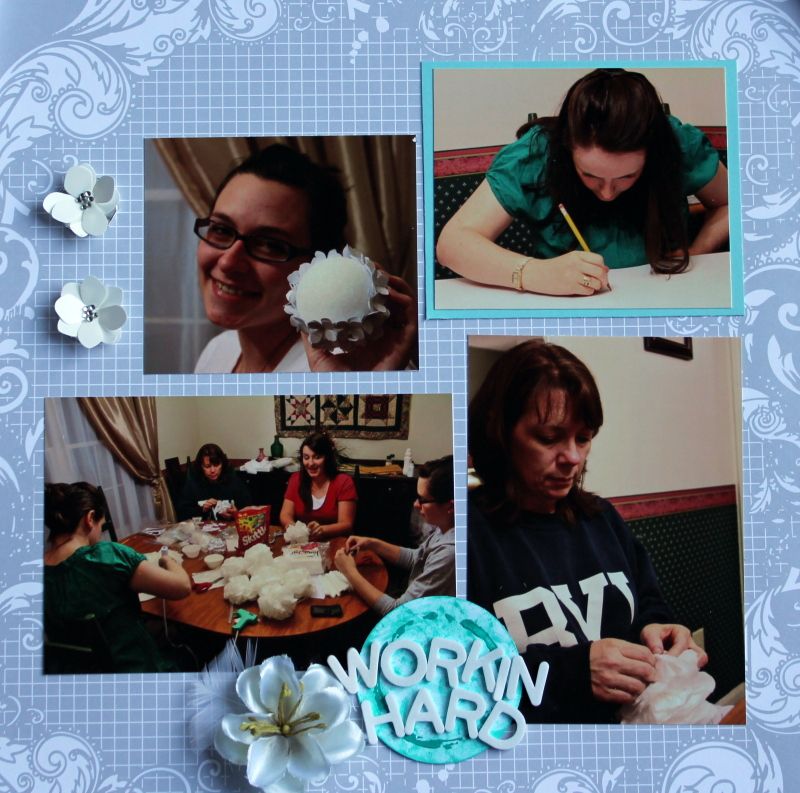 I used all of the secret items!
Paper by Heidi Swap. The light blue looking paper is actually gray.
I'm happy with the end product. Plus I got to scrap about
Brooke's
shower
.
Have you used any different methods in scrapping lately?