Happy Election Day everyone! Please go out and vote! Here are some yummy cookies to entice you to do it: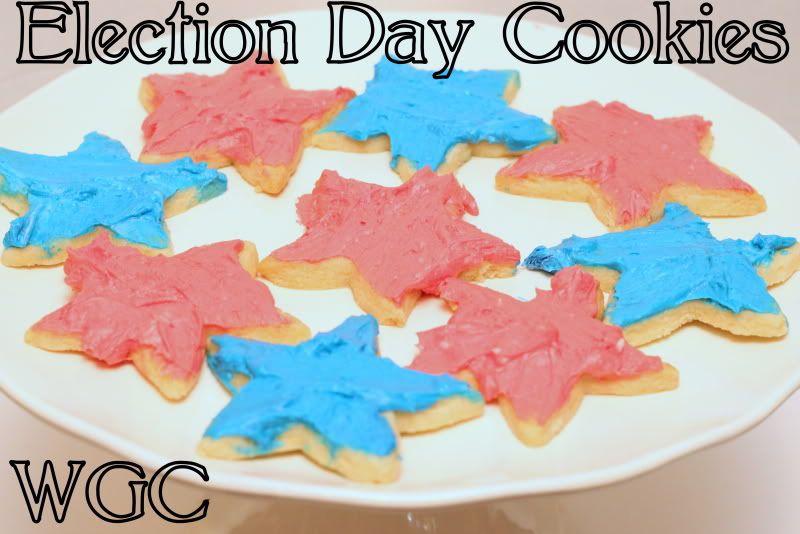 Cookies from a mix.
Frosting from the Better Homes and Gardens.
(Any tips on getting RED and BLUE frosting with food coloring?)
Short and sweet from me today so don't waste any time---VOTE!