Amongst the Wayward Girl Sisters, we exchange families names for gift giving. I still like to do a little something for all my sisters. I made these two cards with my Silhouette:
Brooke's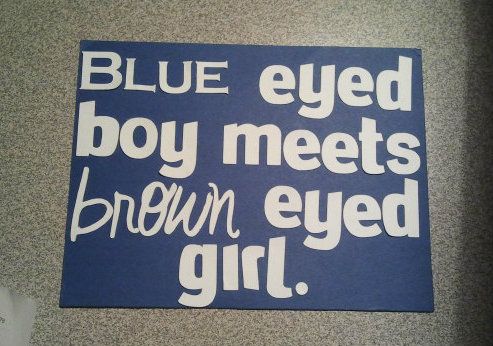 I ended up changing this one to say "Blue eyed boy meets a brown eyed girl."
Did you know Jordan's a writer?
Here's her writing blog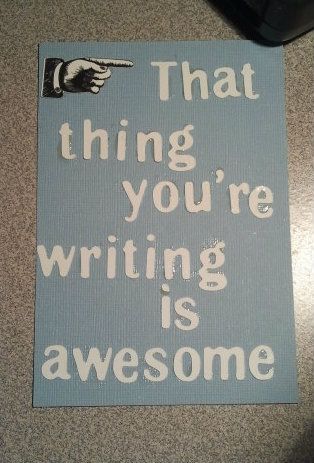 I had Jasmine's name this year so I made this beauty with my Silhouette and by hand. The "Love you" is cut with the Silhouette. I cut out the letters for "heaps" and hand stippled around them, and then removed the letters and voila. The phrase is one Jasmine and her husband, who went on an LDS mission to Australia, use. I framed this for them and I think it looks quite nice, but as Jasmine and her husband just got to their brand new apartment on Saturday night, I'm not going to request her to take a picture of it, so this crappy cell phone picture will have to do.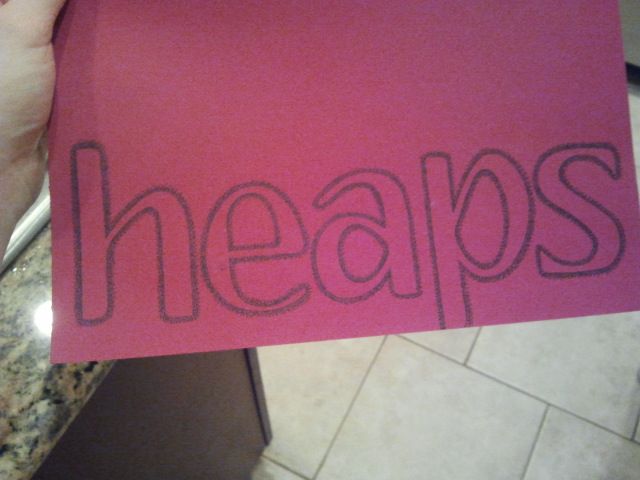 Stippling In process
Finished
Because of the stupid glue I used showing up on the background of each of these, I had to Mod Podge over the top. It's not that noticeable in real life.