Hey, guys! I don't talk a whole lot about my books here, but
in addition to all the crafty goodness I share here, I write novels
.
This weekend, I got some very good news . . .
both of my novels released last year were among the five finalists for the 2013 Whitney Awards!
The Spy Another Day series
(so far)
I, Spy
Book One
Spy for a Spy
Book Two
To save her secrets and her country, CIA operative Talia Reynolds must sacrifice the man she loves.
Talia's new boss is her ex-boyfriend. And that's the just beginning of her problems.
BOTH. Out of five finalists in the Mystery/Suspense category. This was a BIG surprise, and in a lot of ways, it still hasn't sunk in yet.
But I have even more of a reason to celebrate, because
today I'm also releasing a prequel novella
to those books!
We're celebrating the launch of
Spy Noon
, a prequel novella to
I, Spy
! You can also find
Spy Noon
at the
special 99¢ launch discount through Singles Awareness Day (Feb 14)
on
Amazon
,
Kobo
,
Barnes & Noble
and
JordanMcCollum.com
!
About the Book
Canada's the last place you'd expect to find an American spy, but CIA operative Talia Reynolds has problems piling up higher than a Canadian snowbank.
When Elliott Monteith, her ridiculously handsome new coworker, shows up (and shows her up), Talia decides it's game on
. She'll be the first to track down a dangerous counter-spy, and she'll give Elliott an unforgettable souvenir of his time in Ottawa: some humble pie.
Her plans don't work as well as she expects, though. Elliott's over-the-top flirting dredges up too many painful memories for Talia and undermines the confidence she's worked hard to regain. To do her job and keep her integrity intact, she'll have to keep her personal feelings at bay. Now
Talia must find a way to work alongside Elliott—and maybe even trust him—to outsmart the enemy
.
Praise for the series
A fast-paced, crisply written story with entertaining plot twists, told in a first person, wryly self-deprecating narrative voice. . . . I, Spy is a well-crafted romantic suspense with humor, heart, and a uniquely engaging heroine.

I knew by the first page that I was going to love [I, Spy]. I absolutely loved Talia's inner voice. . . . The plot is enjoyable and I loved the action! I really could not guess what was going to happen next. There were so many surprises at the turn of each page, especially during the climax, it didn't matter what time it was, I had to finish.

The series has this great combination of sarcasm and wit in the MC, great chemistry and dialogue between her and her love interest, and then a whole slue of spying, deception, intrigue, and danger. Especially of that last one. . . . I thoroughly enjoyed [Spy for a Spy]! I would definitely read it again and I am highly anticipating the next book that Jordan McCollum writes! If you enjoy action-adventure, suspense, or books about characters who are spies and some romance, then I would definitely recommend this.

About the author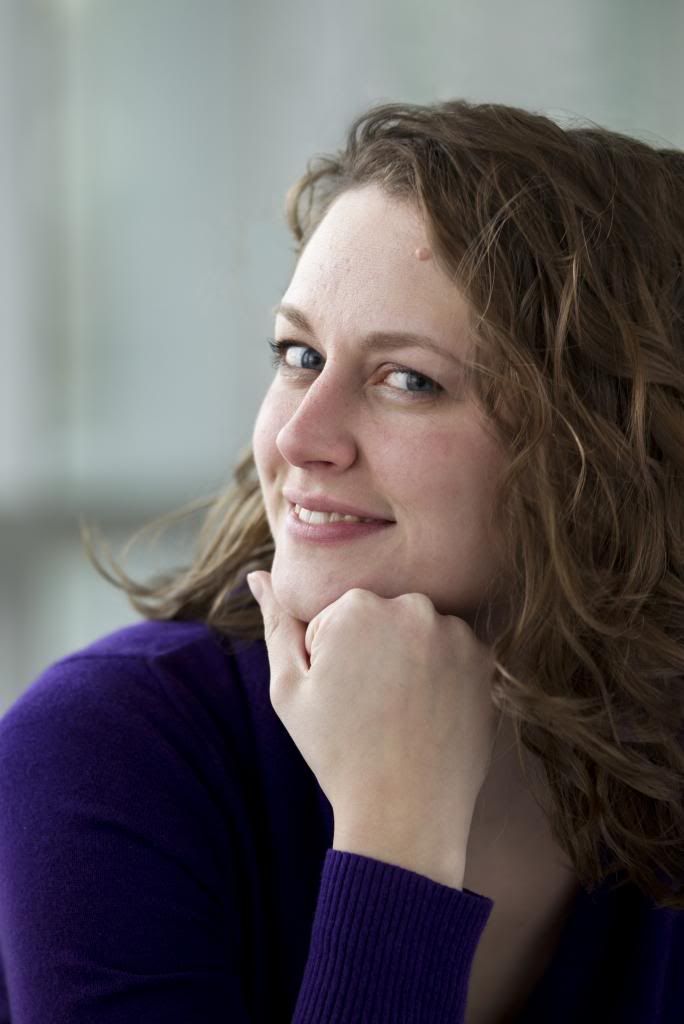 An award-winning author, Jordan McCollum can't resist a story where good defeats evil and true love conquers all. In her day job, she coerces people to do things they don't want to, elicits information and generally manipulates the people she loves most—she's a mom.
Jordan holds a degree in American Studies and Linguistics from Brigham Young University. When she catches a spare minute, her hobbies include reading, knitting and music. She lives with her husband and four children in Utah.
Website/Blog | Twitter | Facebook | Goodreads | Email newsletter