A few years ago, I stumbled across a kettle corn recipe. I gave it a shot and it was tasty, easy and cheap. Can't beat that combo. I love to give it to my co-workers for Christmas. The bag of popcorn kernels is less than $2 and makes more than enough for the amount of people I give it to, so it's a lot of bang for your buck.
Kettle Corn,
recipe found here
Ingredients:
1/4 cup vegetable oil
1/4 cup white sugar
1/2 cup unpopped popcorn kernels
Heat the vegetable oil in a large pot over medium heat.
I have a hard time figuring out when the oil is hot enough. To help me, I put in two kernels. When they pop, the oil is ready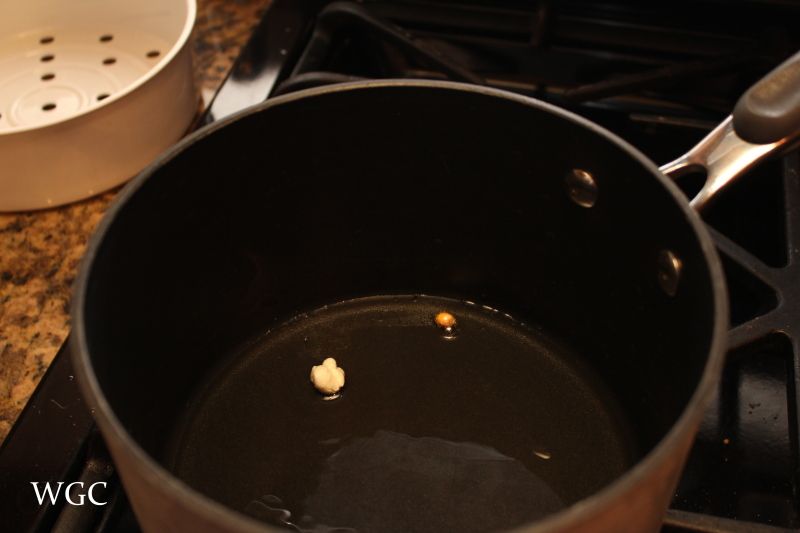 Once hot, stir in the sugar and popcorn. I use a spoon to help really coat the kernels


Cover, and shake the pot constantly to keep the sugar from burning.


Once the popping has slowed to once every 2 to 3 seconds, remove the pot from the heat and continue to shake for a few minutes until the popping has stopped. Pour into a large bowl, and allow to cool, stirring occasionally to break up large clumps.
The popped kernels are coated in melted sugar. I like a dash of salt. Don't eat RIGHT away—you could get burned—but I like it warm.
YUM I just ate half a batch by myself!