I'm not the best at sending out birthday cards. I'm at about 50% for the year thus far. But a few weeks ago I got a 3 day notice on my sister-in-law's birthday. So I whipped up a card using some inspiration from Pinterest.
Here's my card: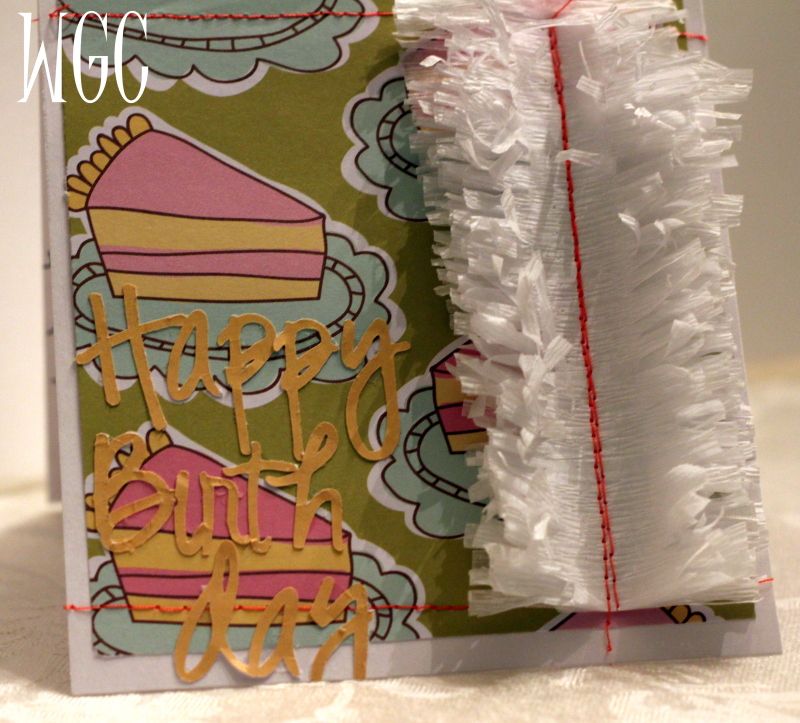 Here's my inspiration:
To make the fluffy fringe: I cut three equal lengths of crepe paper and stacked them on top of each other. Then I cut fringe on each side. Next, I fired up the sewing machine and sewed the crepe paper up the middle.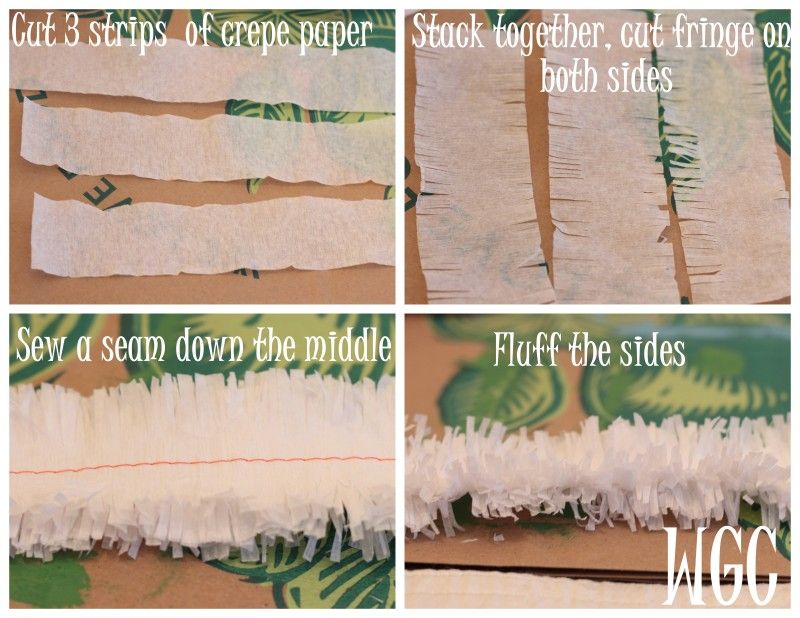 For the rest of the card: I used some cake patterned scrapbook paper as the background and adhered it to white cardstock. I added some decorative stitches and then sewed the frill on. Finally, I used corresponding scrapbook paper for the sentiment, cut with my Silhouette Cameo. Sadly the scrapbook paper I used was really thin and tore a bit when coming off the cutting mat. Boo.
Fringe in action
When I wrote the message and gave it to my husband to sign (who else does this? Everyone?) He asked if I made the fluffy fringe. Then he said, "Niiiiice," Woohoo! Man compliment on my craft!