Last weekend was my big Valentine's Day party! Last year I
dyed my own pants
. This year I decided to decorate a shirt using fabric ink.
Materials:
Shirt
Stamp
Fabric Ink Pad
(Mine was from Hobby Lobby, $3.99)
Cardboard
First step, get a shirt. I picked up this beauty at Goodwill: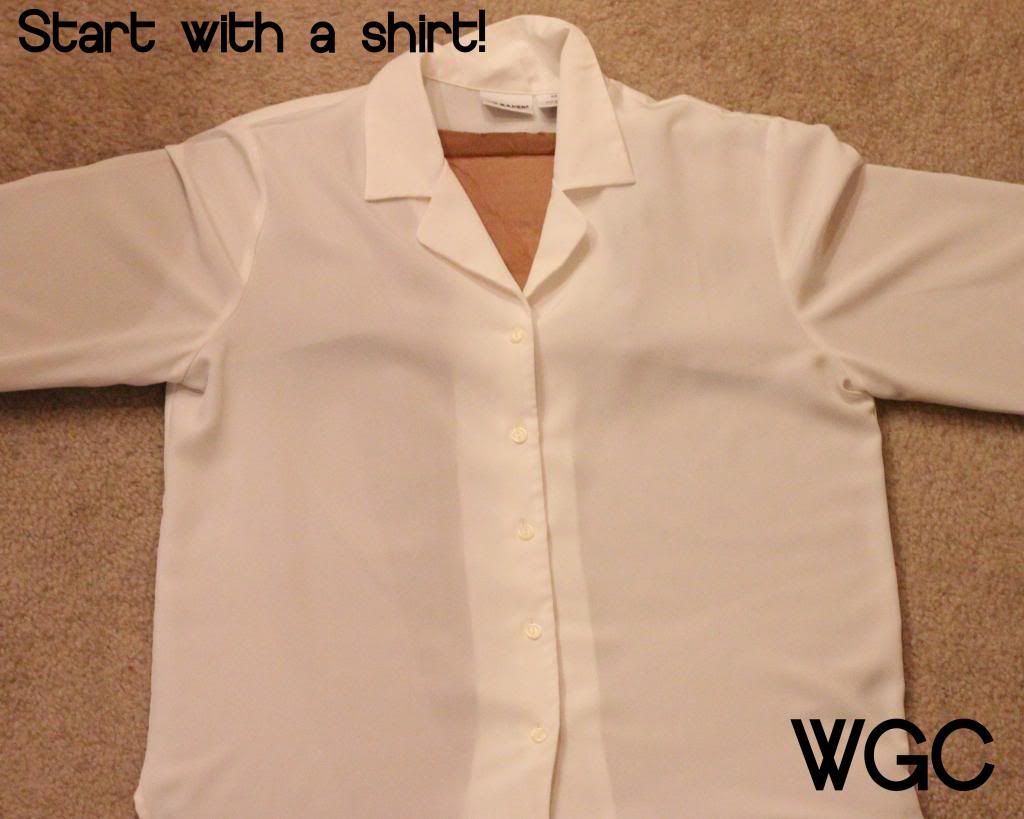 This shirt is 100% polyester, although the ink says it works best with natural fibers.
As you can see, I placed cardboard in the shirt and sleeves to separate the layers. This is an important step! If you don't do it, you'll be stamping through both sides.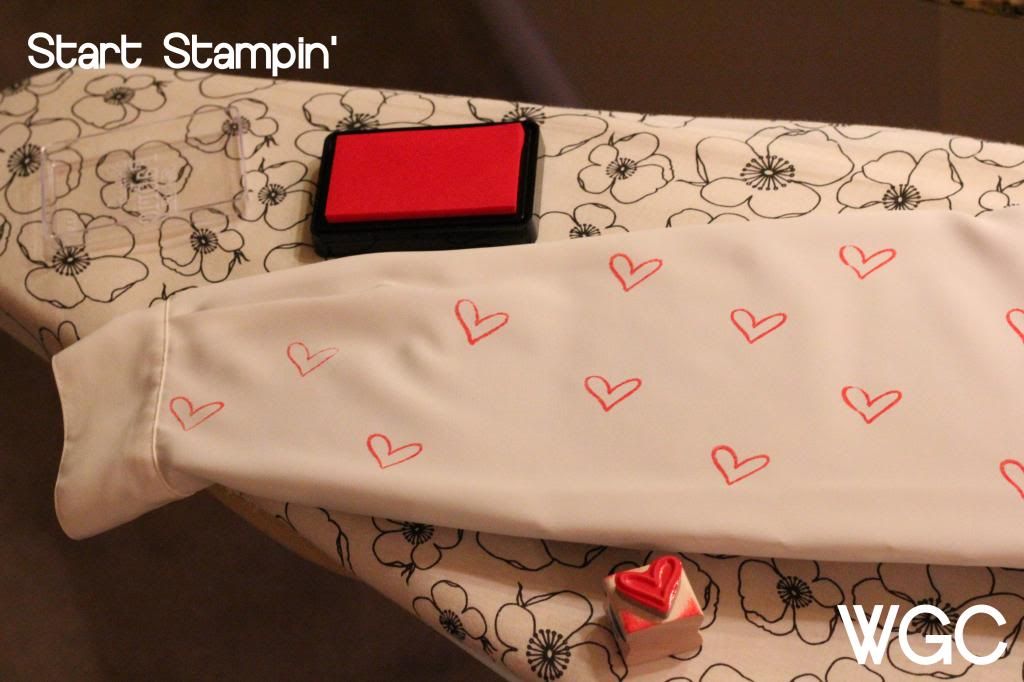 I flew by the seat of my pants on this (and always, I'm wayward) and just started on the sleeve. If I were to do it again, I'd start on the back side. It went quickly and I was quite excited with the results.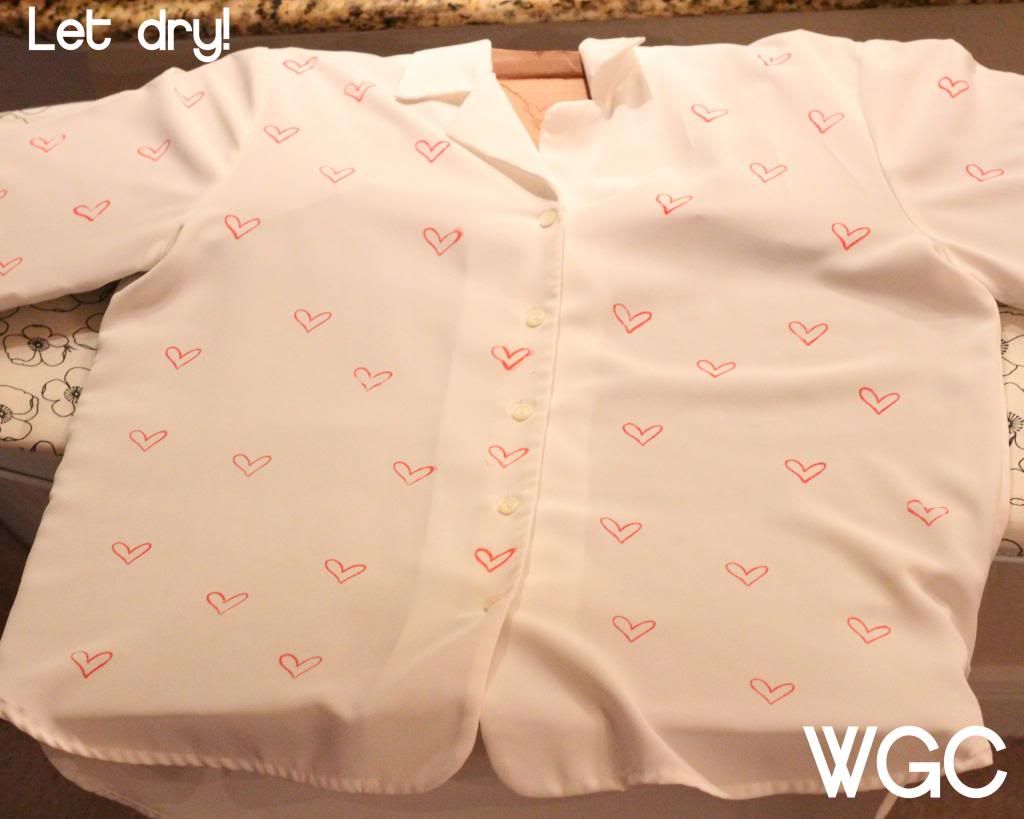 I let the shirt dry overnight and then used a hot, dry iron to "set" the stamping, as recommended on the back of the stamp pad. Then I flipped the shirt over and completed the same thing on the back side.

This is how it turned out!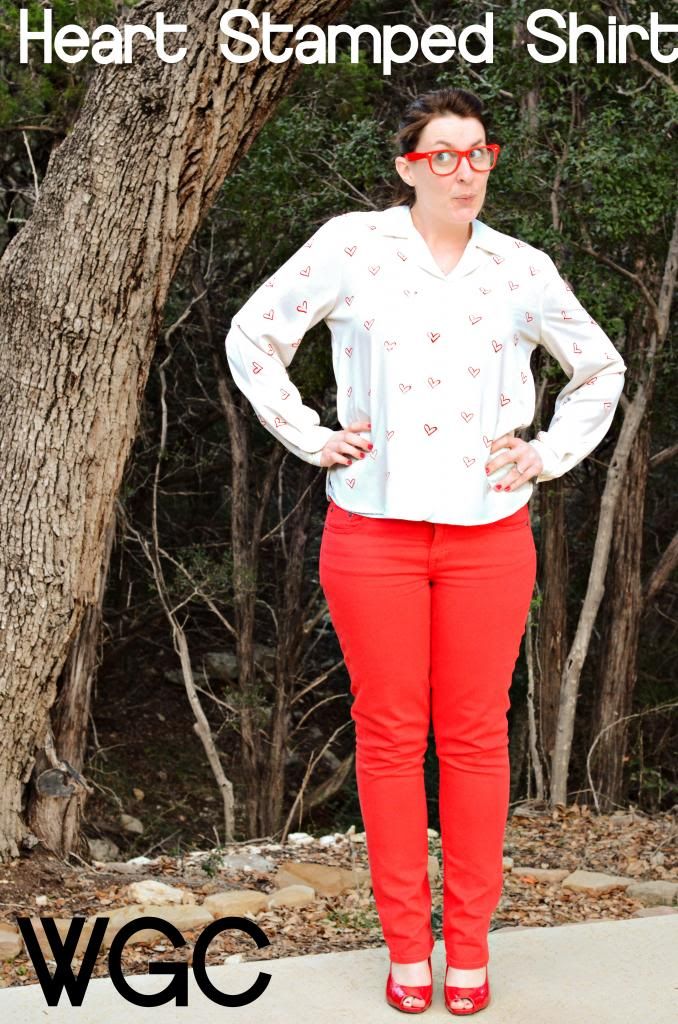 This is how I wore it to the party.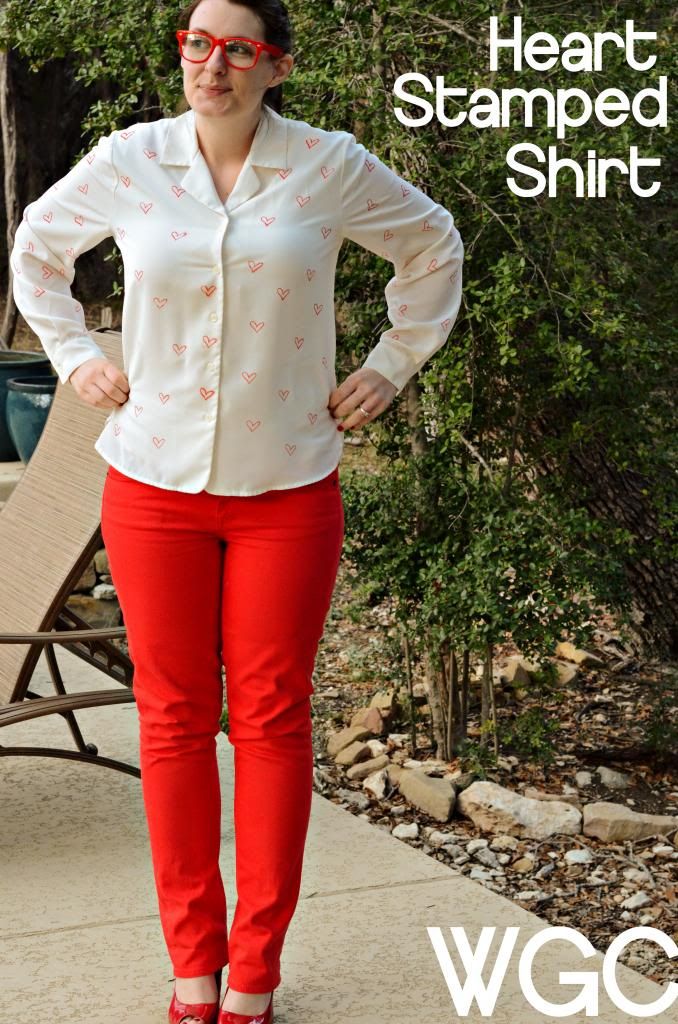 Not bad, eh? Best compliments: people didn't believe I'd done design! I had to show them my little mess ups to prove it to them.
The possibilities are endless for shirts! I'm thinking about having a little craft night with friends to do it all over again!