Once upon a time, I was a moody pre-adolescent. I had just gotten my own bedroom and inherited a large desk, filled with forgotten office supplies. Inside, I found some name tags. I suppose I was feeling victimized in some way, so I took one of these name tags, which said "Hello, I'm" at the top and wrote underneath, "feeling unloved" I put it on my bedroom door as a flag of my intense, preteen feelings. My parents got a good laugh out of it.
Fast forward to a few weeks ago and I see this amazing
pin
and wanted to make something like it. So I got to work on my Silhouette and pumped out this:
Simple enough and I really like it! I think it could be a fun card, or cool to use in a scrapbook layout. I plan on giving mine to my husband, who is totally beating me in the "month of love" love notes, by the way! And I love it =)
How I made mine: Cut out the whole design from red, then cut the middle rectangle and letters (again) from pink. Inserted the pink letters and middle rectangle into the design, gluing to the base paper of the card. Then I added in my sad, sad cursive the message in the middle. Done!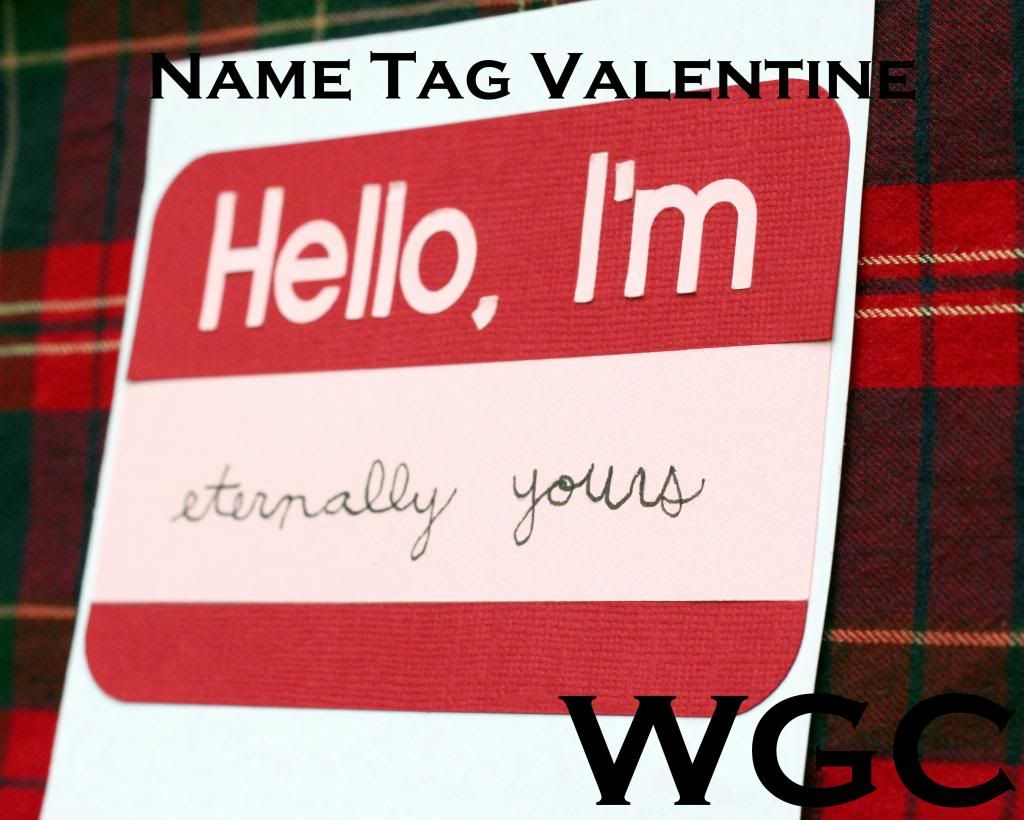 I designed this myself and thought I'd give it away as a free download! Happy Valentine's Day!
Happy Valentine's Day!