My husband loves cooking breakfast. When he cooks anything he tries to go above and beyond and make it great. We recently started a tradition in our house that on Saturday mornings we have something special for breakfast. It could be Krispy Kreme doughnuts, cinnamon rolls (or
pop roll hack
), pancakes, scones, waffles, eggs, bacon, or any combination. My hubby recently introduced German Pancakes to me and we have had them at least half a dozen times since. We have tried variations of this recipe and have found it is best to just keep it super simple!
German Pancakes
1/4 cup butter
1 cup flour
1 cup milk
6 eggs
1/8 tsp salt.
Preheat over to 350 degrees. Melt butter in 9 x 13 pan. Thoroughly mix together ingredients in blender and pour in pan. If you double the recipe use two pans! Bake for 30-40 minutes. Enjoy with syrup, powdered sugar, and/or fresh fruit. About 4 servings.
All set!
PB loves them!
We also enjoy this with this recipe for homemade syrup.
Homemade Syrup
1 cup white sugar
1 cup brown sugar
1 cup water
1 tablespoon maple flavoring
Boil sugar and water. Reduce to simmer for 10 minutes. Add maple flavoring and serve. Leftovers should be stored in the refrigerator. We usually put the rest in a mason jar.
Here are some other great breakfast recipes from the Wayward Girls: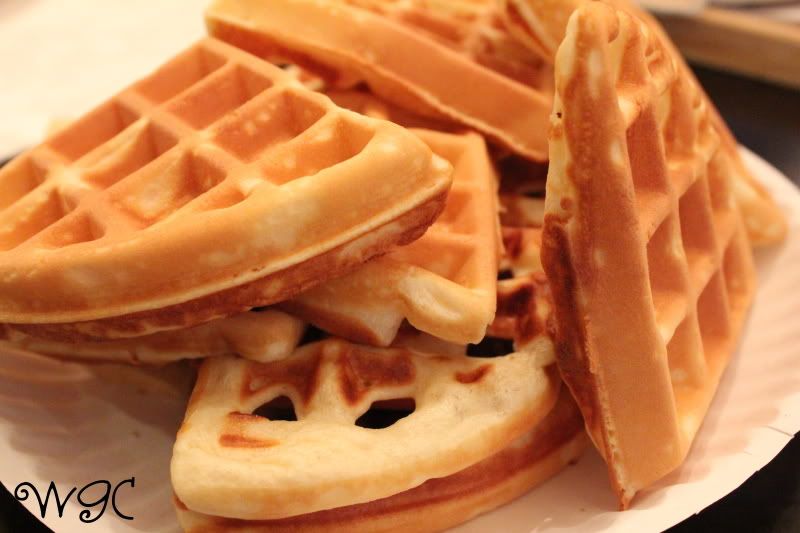 Happy Weekend!