As I mentioned, I had a Valentine's Day party! It was my second time throwing a Valentine's Day party and I wanted to go in a different direction. This year's theme was Queen of Hearts. The hearts was the only tie to Valentine's Day. Our decor focused on playing cards. I probably purchased 30 decks of playing cards, but when they come in a two pack from Dollar Tree, it was quite affordable. Here is what it looked like: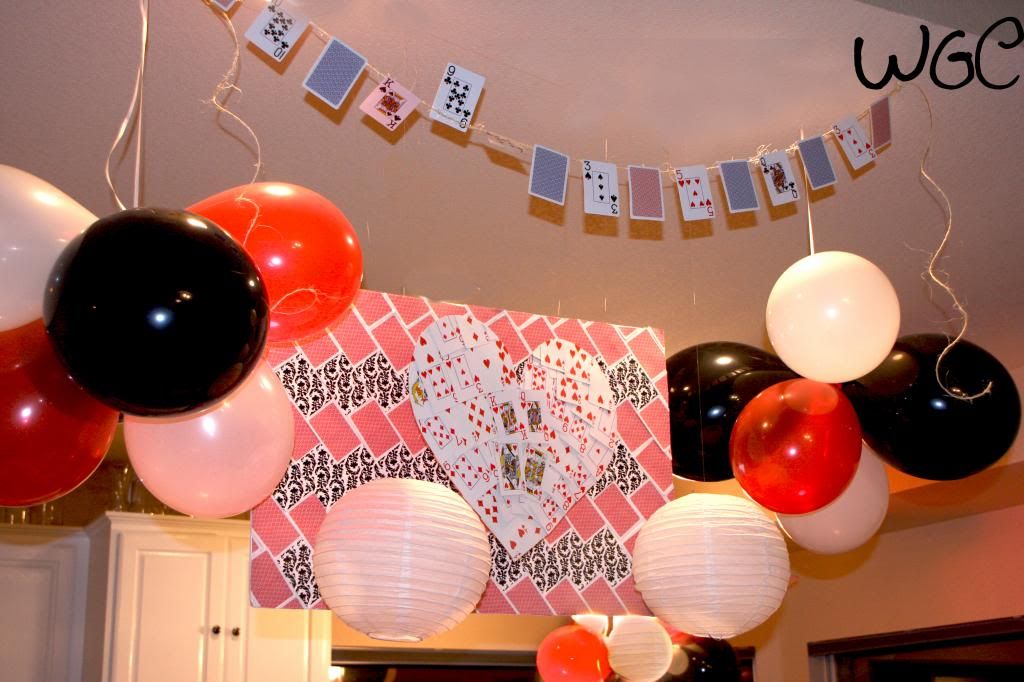 To make the heart, I cut out a large heart from cardboard. Then I covered it with the hearts cards and hot glued the hearts to the cardboard. It looked a little lonely so I made a background for the heart using the backside of two different cards (one pack was from Michaels). This was a great activity to do during Downton Abbey. We added balloons and lanterns to fill it more.
My friend, Anne, made the banners. She simply hot glued cards to twine, but there were a lot of cards. She made three banners and strung them from her top banister to three different places on her curtain rod. Then we added balloons.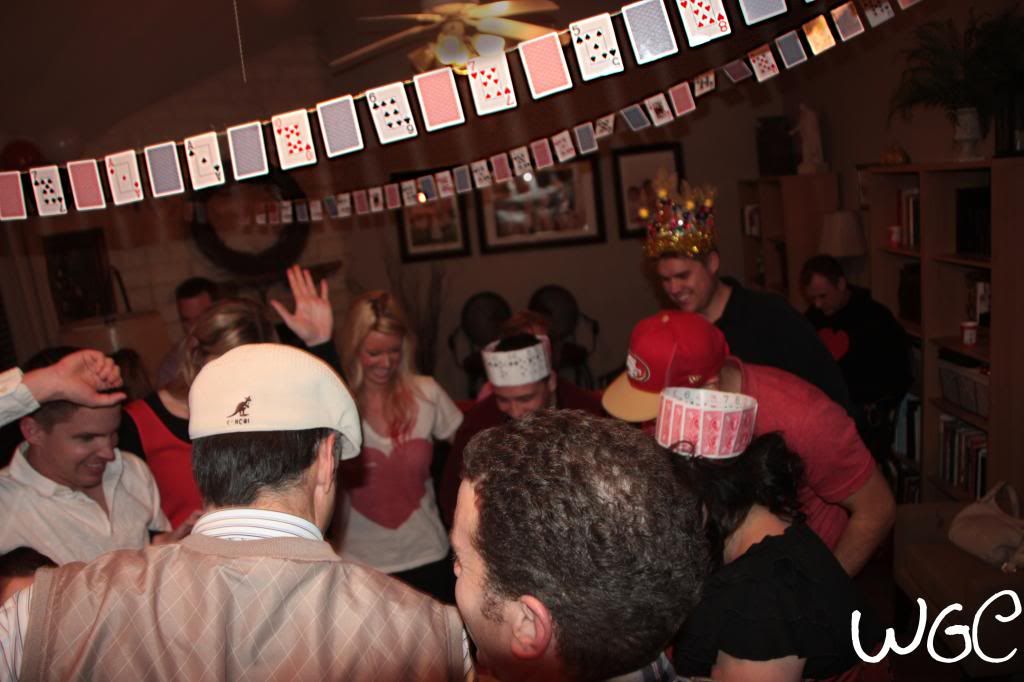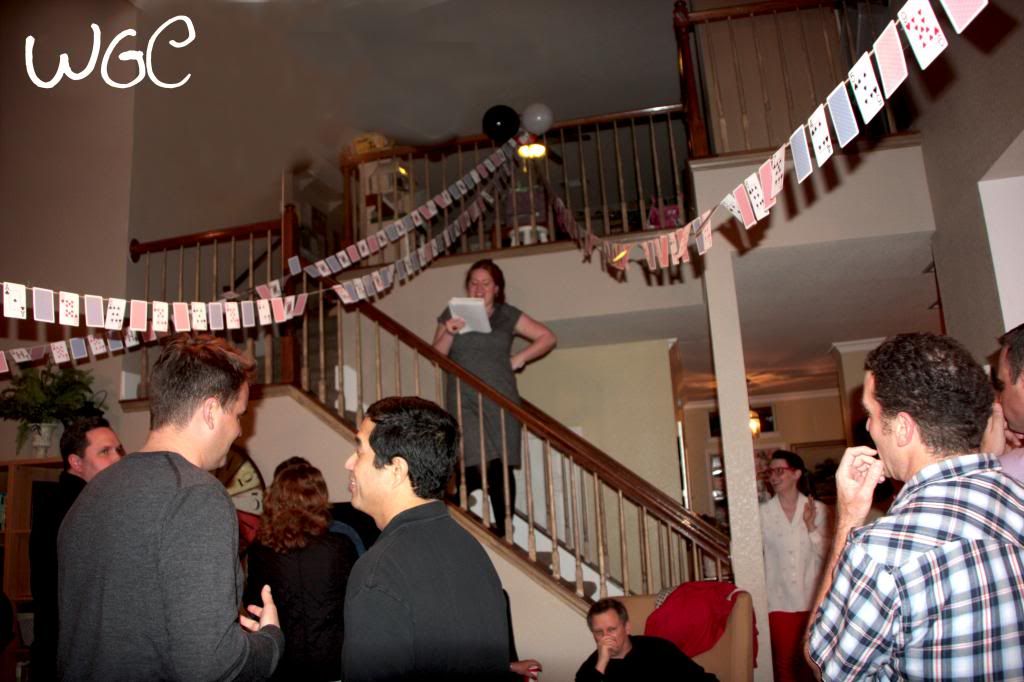 I found some fun playing card stuff from Party City included these
mints: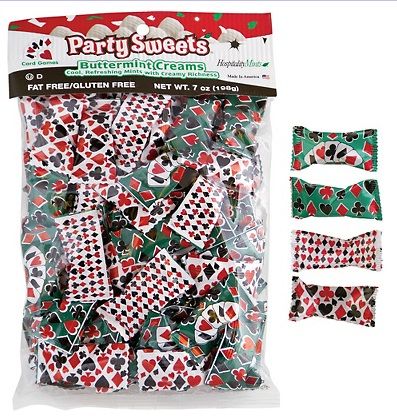 And this
centerpiece
(it was a little smaller than I thought it'd be, but it was still cool).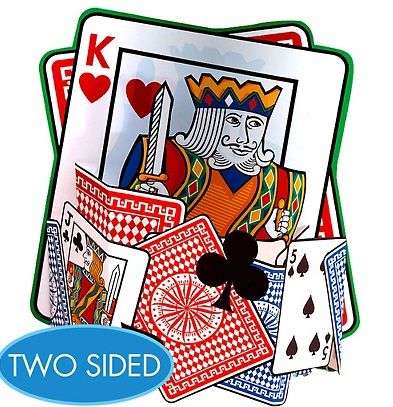 I also cut out spades, clubs, hearts and diamonds with my Silhouette Cameo and scattered them around the food table. We used red chargers and silverware and got some fun plates and napkins from Tuesday Morning that reminded me of the back of playing cards.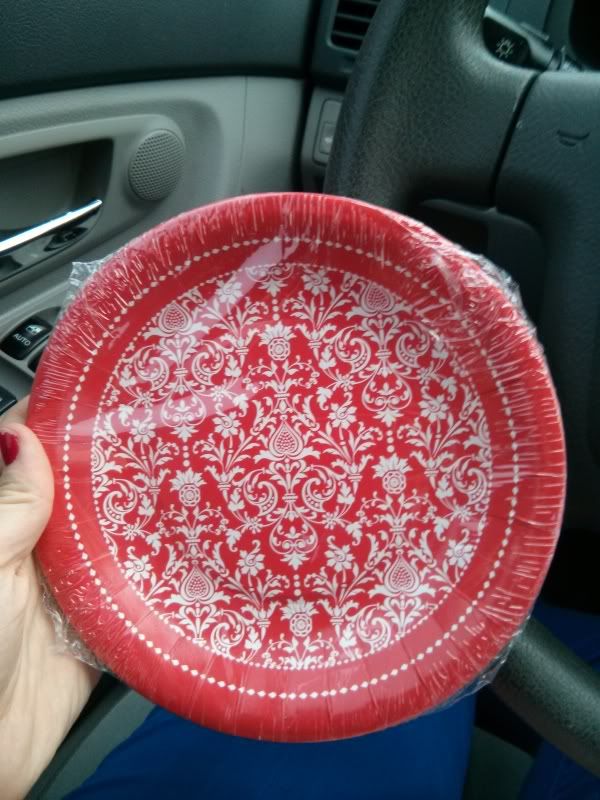 I decorated some cups for the party as well. I purchase red cups from Dollar Tree and then hot glued playing cards on them. I finished the look off with a bit of twine.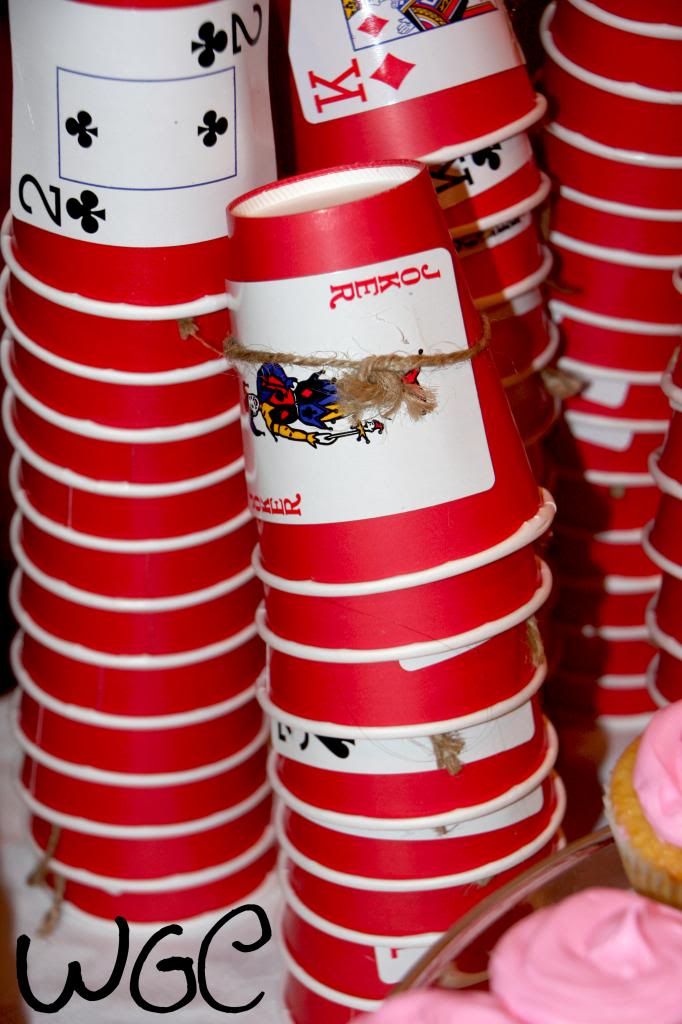 We also had a photo booth with some great props (thanks to Anne!). The large playing cards were a fun addition to the decor, something I used in
Jasmine's engagement card
. Another classic is the balloon chandelier used in above the dining room and kitchen tables.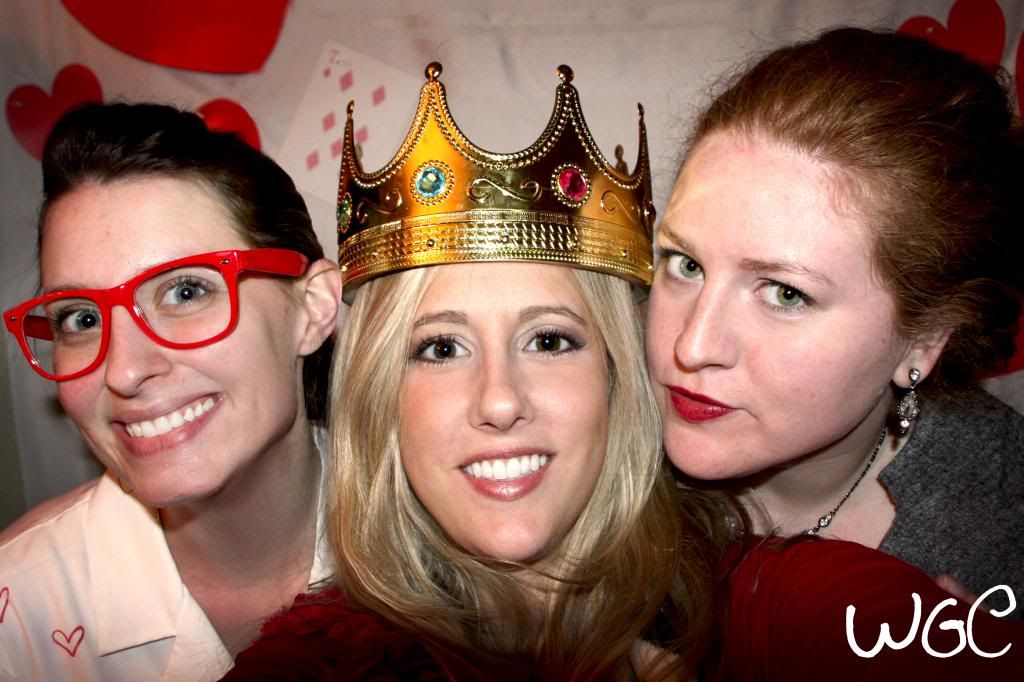 I really loved the impact of everything and I know what we'll be doing in the future! Thank you to my friends and co-hosts, Anne and Jessica, for all their hard, hard work! Great job ladies!