I was thinking of doing a Christmas printable, and Jaime suggested it, too—but then I wasn't sure what words to use. I love the sentiment of "Wise men still seek Him," but I've already seen a lot of beautiful art and crafts done with that.
Jaime suggested the words to Handel's Messiah
(which are already from the Bible), and when she said that, I knew exactly which lines I wanted to do.
Then I had to find a picture
. My previous printables were fun, with big graphic designs and bold colors, but with the words I wanted to use, that style just didn't feel right. A quick visit to Google and Wikipedia yielded a beautiful painting by Gerard von Honthorst called
Adoration of the Shepherds
(though he's done at least two versions of the scene).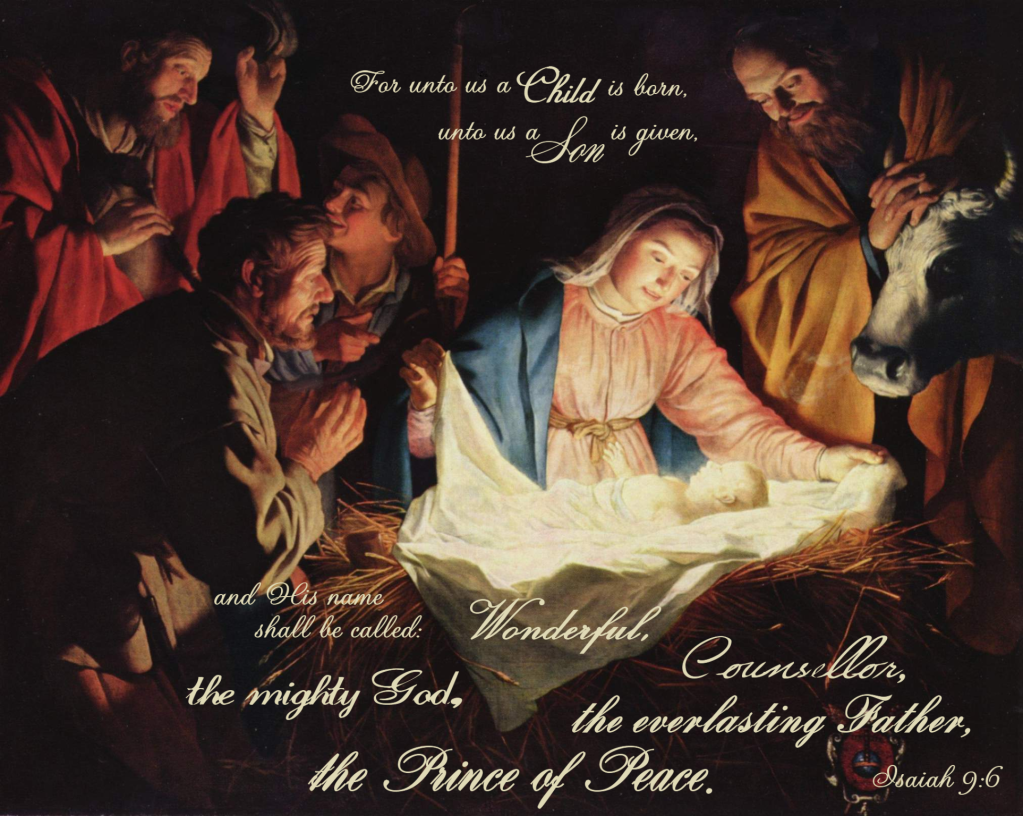 (The painting is in the public domain worldwide.)
I really like how it came out, but my B&W laser printer won't do it justice, so I'm going to have it printed at a photo store. Just in case you'd like to do the same, I made several sizes. The smaller sizes have larger text up top (so it's legible), slightly different cropping and some of the bottom words have been moved around, but they're all the same images:
(also suitable for full-sheet printing from a home printer)
Greeting car
(just in case you don't have those yet!): 4.25"x5.5"
(with a slight "gutter" of extra space running around the edge,
to help keep the words from being cut off—I hope)
To print these at home:
To print these as photos:
On the Photobucket page, click on the image (it will get bigger). Right click on the picture and save it to your computer, then upload it to whatever photo site you'd like, or use a USB drive to have it printed at the photo shop of your choice.