I'm guilty of wrapping presents rather plainly. Thank goodness for my friend Anne teaching me a better way. I give you: Fancy Wrapped Gifts!
The wrapping paper is very pretty, but doesn't say a little girl's birthday. What it needed: ribbon and flowers!
A brooch adds bling to any gift and can be used over and over!
This gift is my favorite! A large feather was added as well as fabric pearl trim. Both are reusable!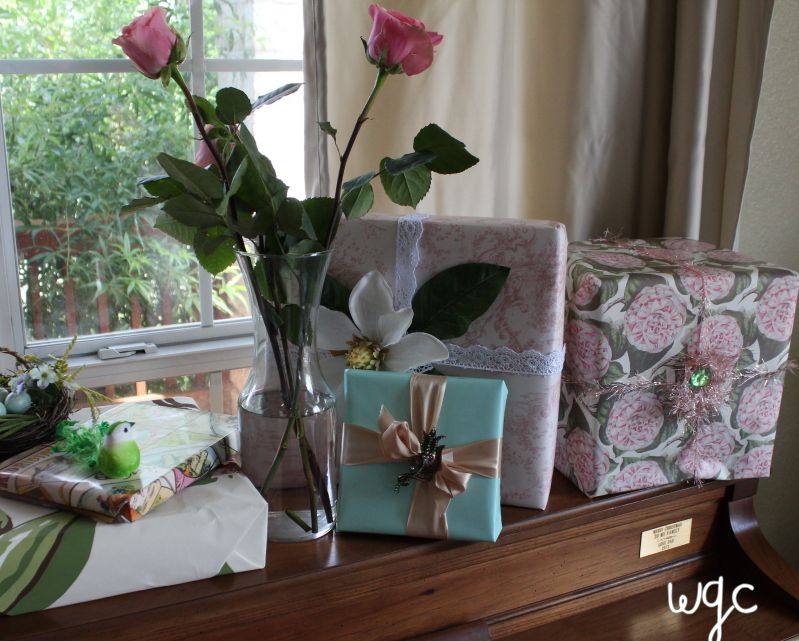 I have another friend who only buys white wrapping paper and dresses it up for any occasion with ribbon, bows and other embellishments.
More ideas of items to dress up gifts:
Jewels
Lace
Two types of ribbon on the same gift
Twine
Vintage keys
Miniature
birds or another animals
Buttons
A flower hair bow (doubles as a gift!)
Fabric trims
Beads or charms
Do you have any more fancy wrapping ideas? We'd love to hear them!