My good friend, Anne, threw an amazing party for her daughter's first birthday. The theme was Marie Antoinette "Let Them Eat Cake" tea party. I got to help a little with the decorations and food.
Huge balloons greeted the guests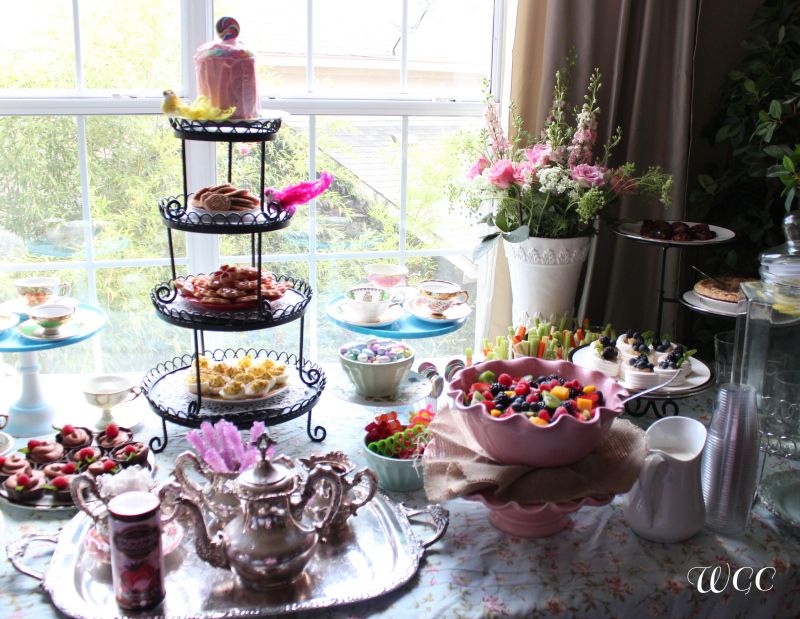 Here's part of the spread. Food included: Cucumber sandwiches,
croissants

,
cheese and crackers, mini chocolate shells filled with chocolate mousse, cookies, deviled eggs, quiese, fruit and vanilla sauce, veggies, candy, tea, meringue with lemon curd, prosciutto wrapped dates, and quiche.
Vintage silver tea set. Inside the pot there was milk and the small pitcher had strawberry syrup. I had some in a tea cup; YUM!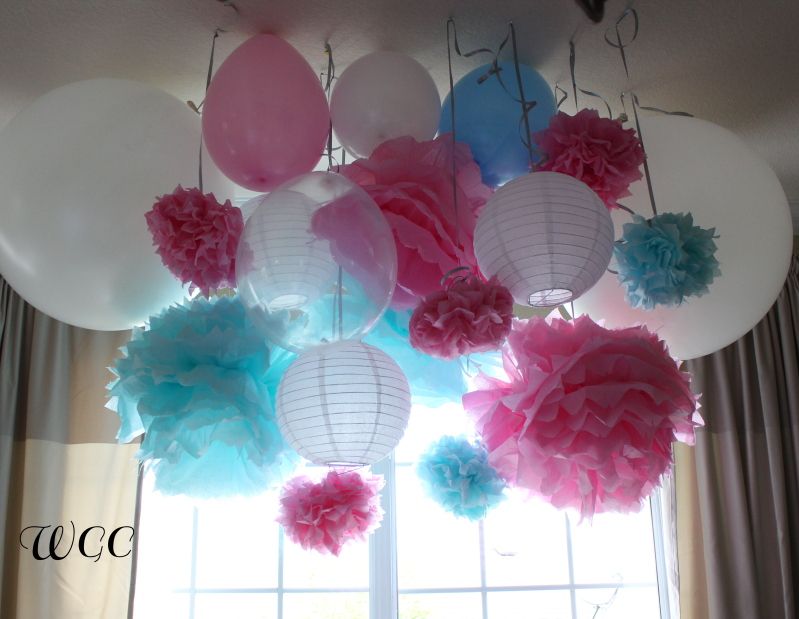 The hanging pom ball/balloon/lantern display above the food table. Huge impact for really cheap!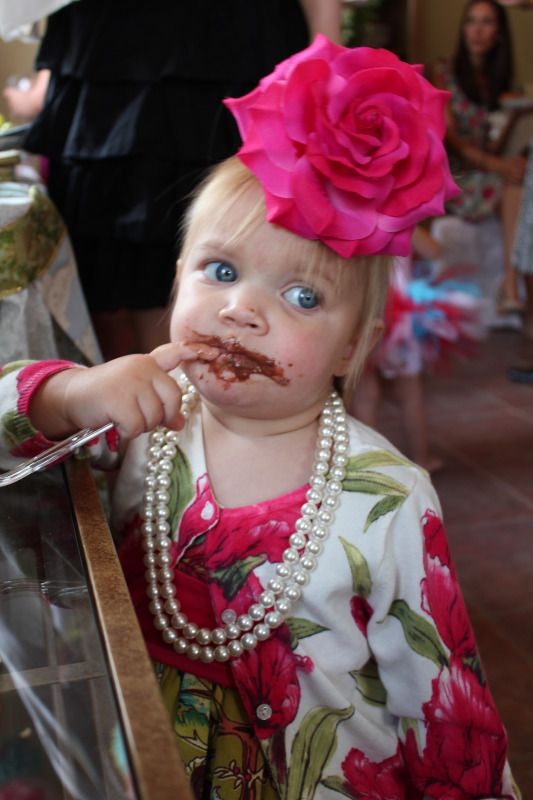 Here's the birthday girl, enjoying the mousse I made. Isn't her ensemble amazing?


These are the individual smash cakes for each child, topped with a marzipan fruit. The frosting was so tasty!
The table in the backyard, perfect place to smash your cake and make a mess. More huge balloons too!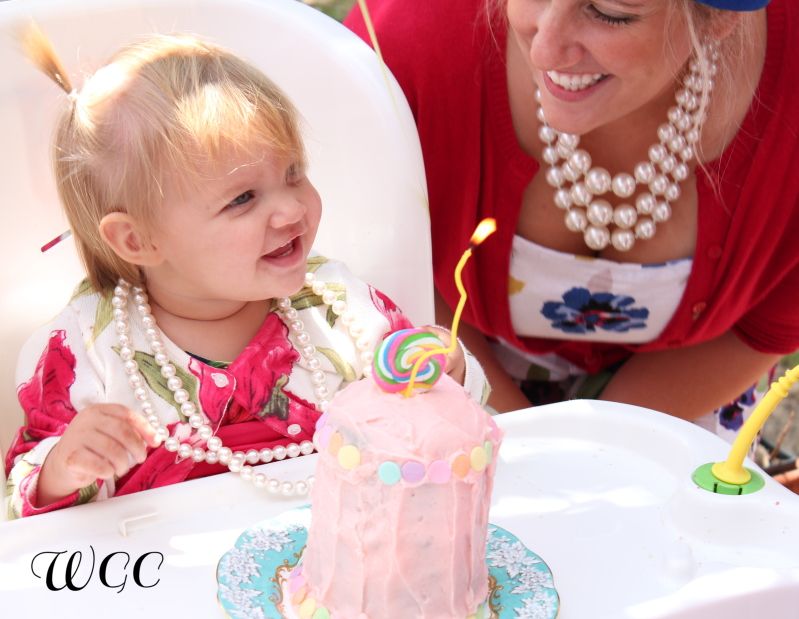 Isn't this a great picture of Anne and the birthday girl? This is right after we sang to her.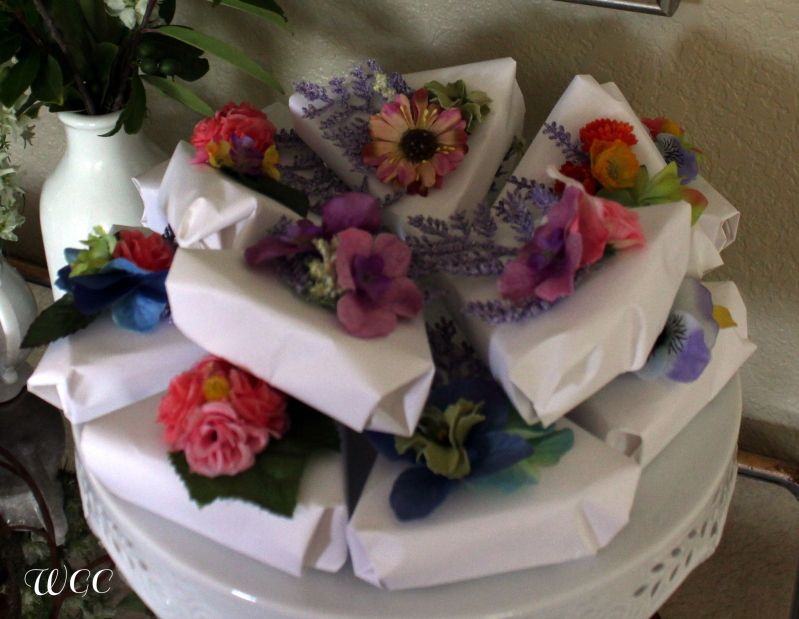 These were the dainty favors for each of the guests. Inside were cookies.
I can't wait for the next party!