A long time ago I bought this fabric: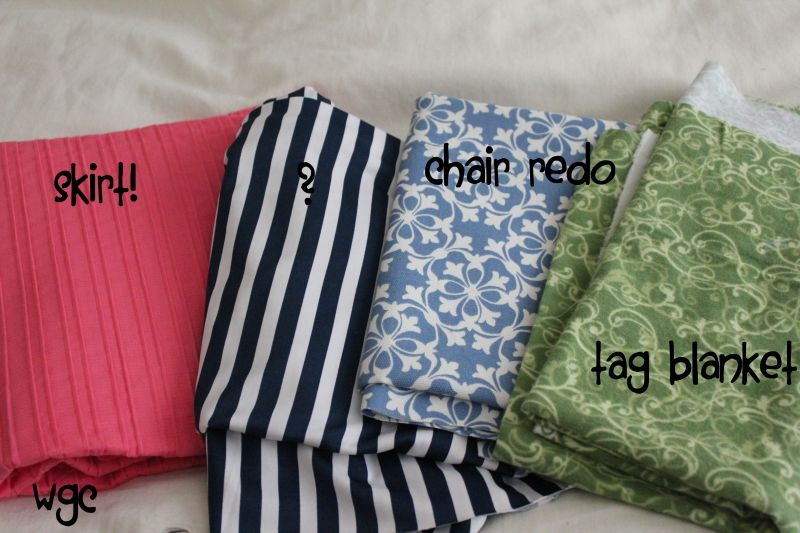 On Saturday, I was finally read to make something with this fabric. I decided on Cotton and Curl's
Pencil Skirt from Scratch, Baby!
as a guide but I changed mine a little.
I took my measurements: natural waist, lower waist, booty, knees, natural waist-->knees. I did as the tutorial stated and added an inch to those measurements, except for the length--I added two inches at the bottom for a hem. Then I made my pattern on a big roll of paper: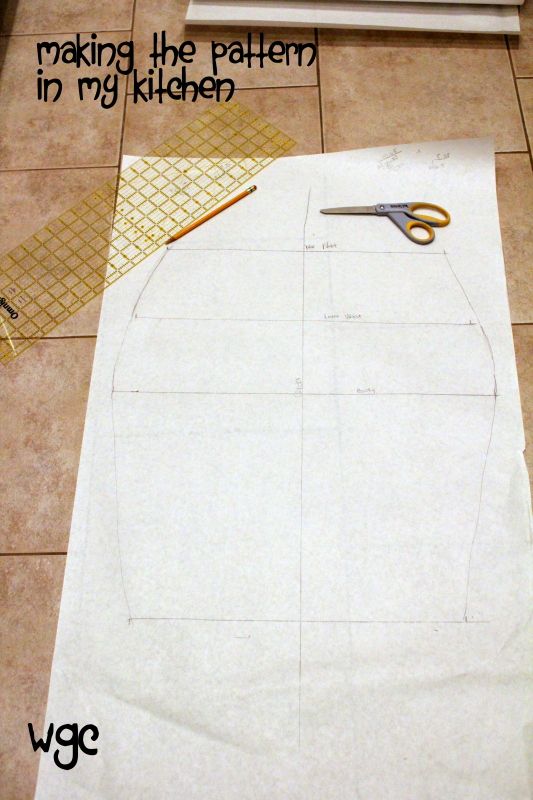 I worked in my kitchen because it has the best lighting and no carpet!
I drew a line down the center of my paper. Then I took my waist measurement + seam allowance and divided by two, then divided by two again. That's how much should go on either side of the center line. I marked that on the paper and drew a straight line across with the words "Natural Waist" just in case I forgot. I repeated the process for each of the measurements and then drew the outline of what I wanted the skirt to look like. Then I cut the paper pattern out.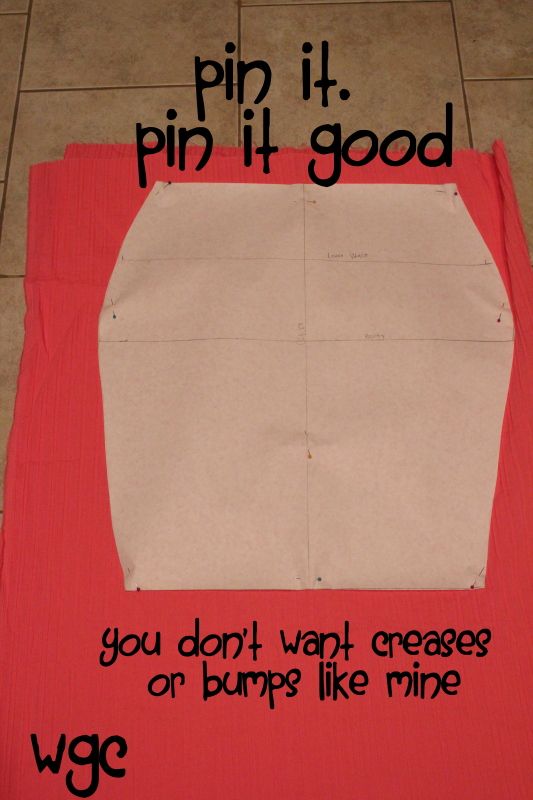 Then I pinned the pattern to my folded fabric, making sure the pins went through both layers of the fabric and didn't have bumps or creases (I fixed it after this picture). Bumps can make the fabric uneven when cutting and cause weirdness in your cut piece.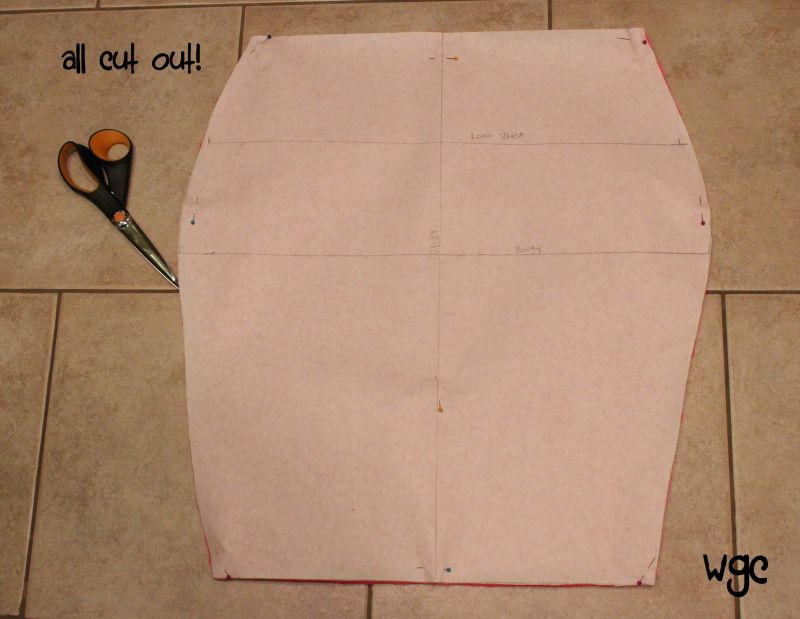 Using my super sharp scissors (Thanks, Mom!) I cut out the pattern.
I sewed a short hem on the waistband and then sewed the two two pieces together. Finally, I tried it on to see where I wanted the bottom hem and hemmed it twice, for a more finished look. Meaning, I folded and ironed 1 inch all the way around, then sewed that. Then I folded and ironed another inch and sewed that so the raw edge wouldn't be seen at all. Make sense?
Then I wore it to church on Sunday: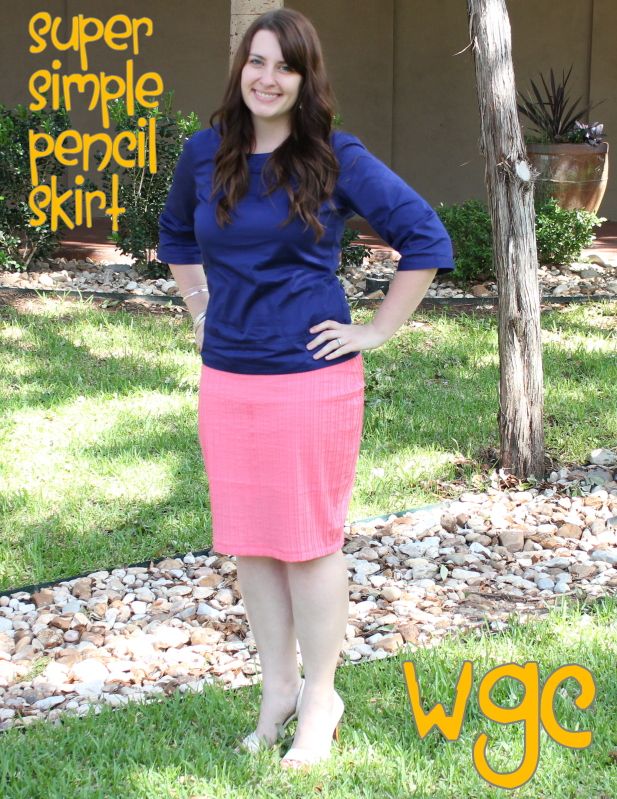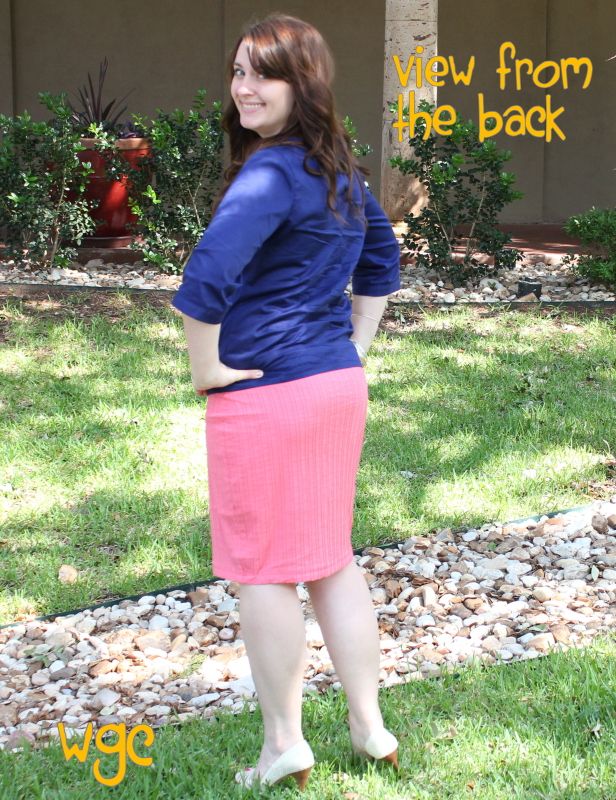 What do you think?
My review of the tutorial: I got a little mixed up with the dividing the number in half but I figured it out. I didn't like that the tutorial didn't call for a hem on the top of the skirt. Next time, I will add another inch to the top of the skirt for a better waistband. Yes, there will be a next time because this skirt was so easy I want to make more!
UPDATE:
I forgot to say this is a knit fabric with some elasticity and give to it, so that's why it doesn't need a waistband or elastic. I bought it at Jo Ann. Thanks for asking Rosie!