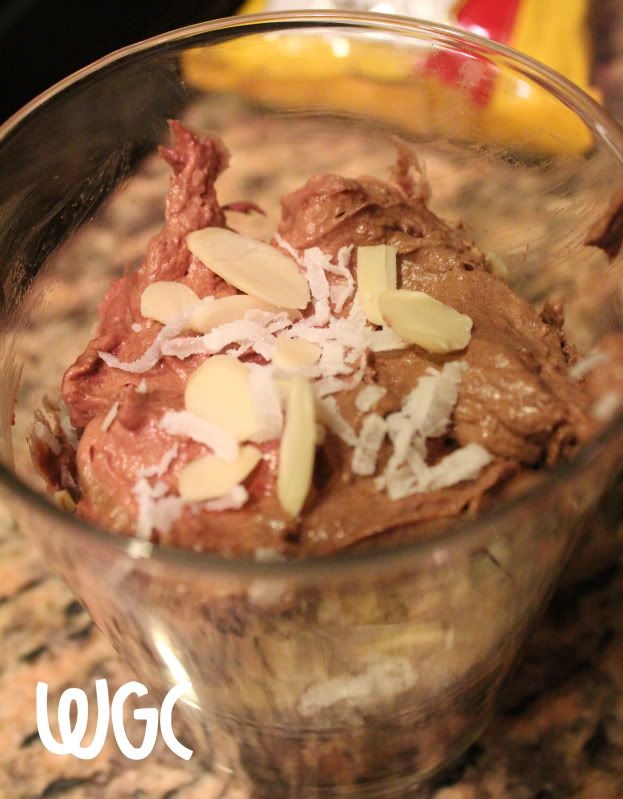 I have to share my newest obsession: Jell-O's Chocolate Mousse Pudding. It's amazing. So chocolatey and smooth! I make the instant pudding personally; all it takes is the pudding mix, milk, a hand mixer and 4 minutes. It's divine. I thought I'd dress it up a little, although it's pretty darn great by itself.
Ingredients:
1 Jell-O Chocolate Mousse Pudding mix
½ cup sliced almonds (or chopped)
½ cup shredded coconut, roughly chopped
½ cup chocolate chips, roughly chopped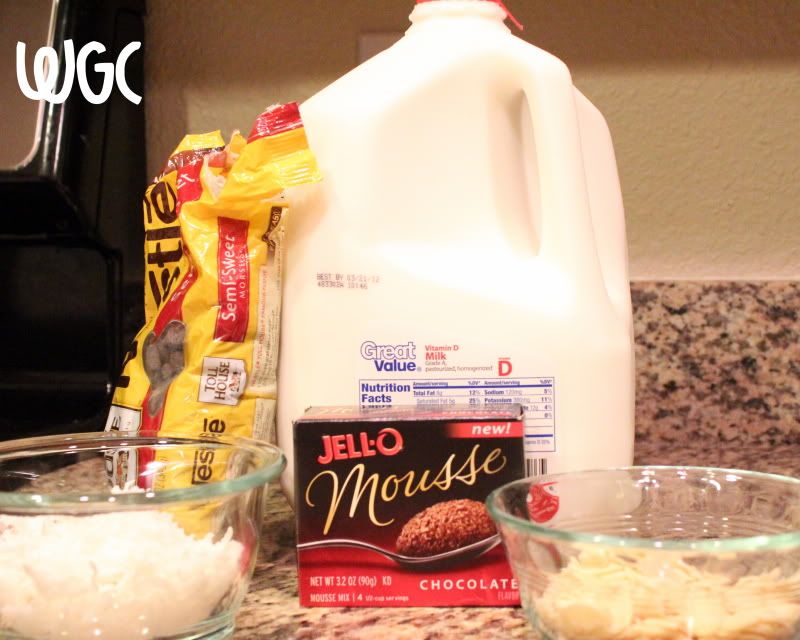 Directions:
Make your basic mousse pudding according to the package. this is what the mixing looks like after about 1 minute:
And after 4 minutes, it is ready!
After the pudding has been mixed, layer the pudding, coconut, almonds and chocolate chips in a glass in a glass, like a parfait.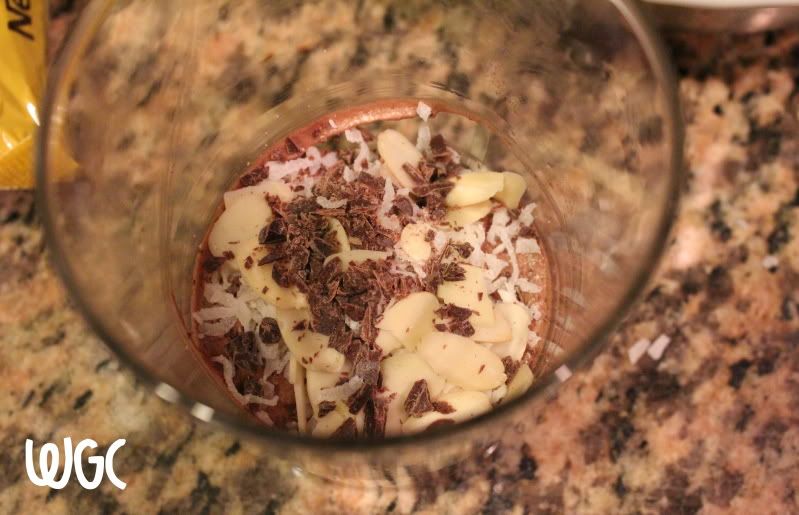 Makes 4 servings, or 2 if you're me =)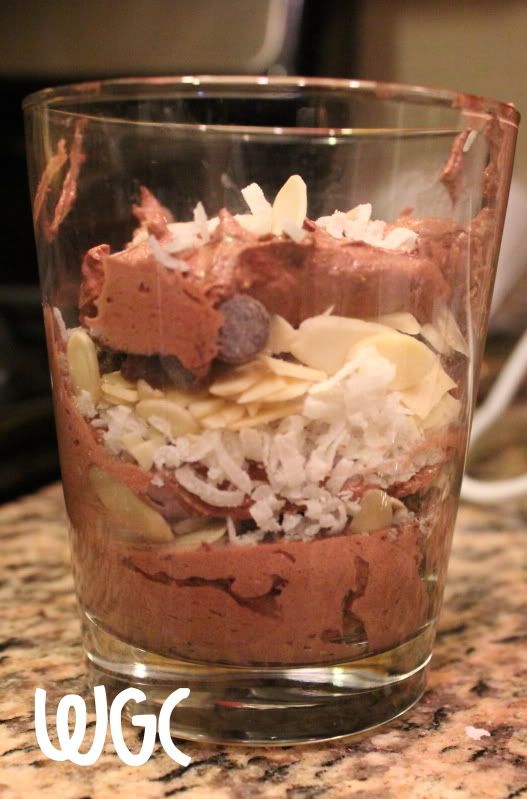 Side view is insane.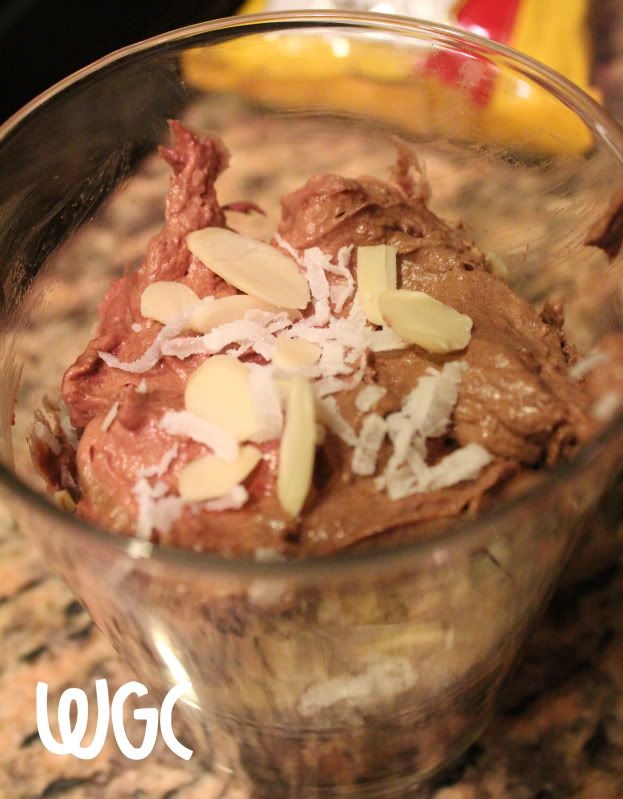 I have a new respect for food bloggers. How do you make is so pretty?
(Jell-O did not compensate me for this post, nor did they ask me to write it or contact me in anyway. I just love it that much)