Can I just say, I love bead shows? If you are a beader or jewelry maker or bead lover, you simply MUST shop bead shows! Why?
Amazing deals (I refused to pay more than $5 a strand and got some beautiful, quality beads)
Tons of selection
Easy comparison: the stores are side by side!
Haggling for a better deal is absolutely allowed
My tips for attending a bead show: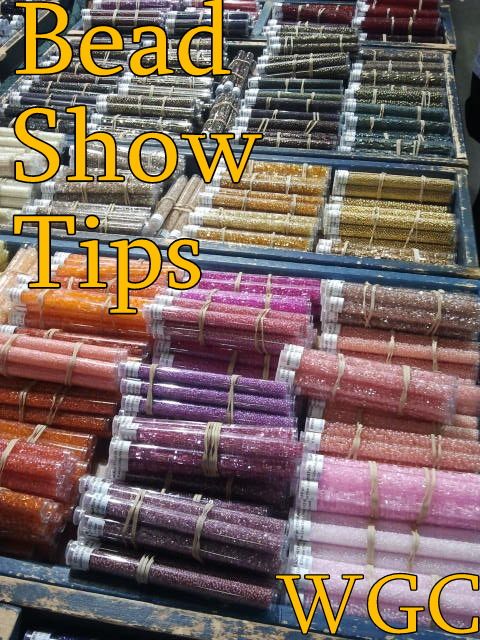 Make a strategy:
Your strategy will be different d
epending on the size of the show and amount of time you have. My show was not very big, so I decided to stay about 2 hours, and look at all the vendors once before purchasing anything. If you attend a large show, you may want to plan for more time. You might also want to consider your options the first time, since remembering where you saw the best beads could be difficult. Making a list beforehand of what you're looking for (coloring, sizes, shapes, etc) really helps when you are inundated with beads.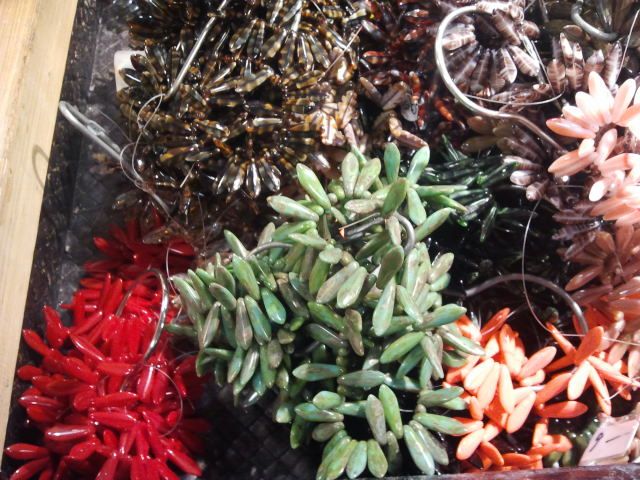 Bring the right equipment
. The two most important items to bring are (1) cash and (2) good shoes.You're going to be walking so make sure you're comfortable. The right equipment also means if you are trying to find some beads to match your favorite shirt: wear your favorite shirt! If you are planning to purchase a large haul of beads, bring a wheeled cart. If you strategy is to take pictures of beads and write down where they are from, bring a camera and some paper.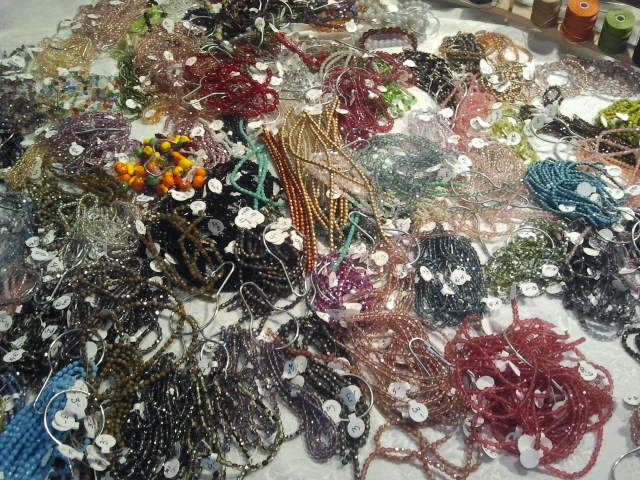 Bring a friend. I was so happy to meet up with an old co-worker who also likes to bead. We talked about what we were looking for and so we each had an extra set of eyes to find those items. I enjoyed being able to consider my purchases out loud with a trusted friend and it was fun to socialize too.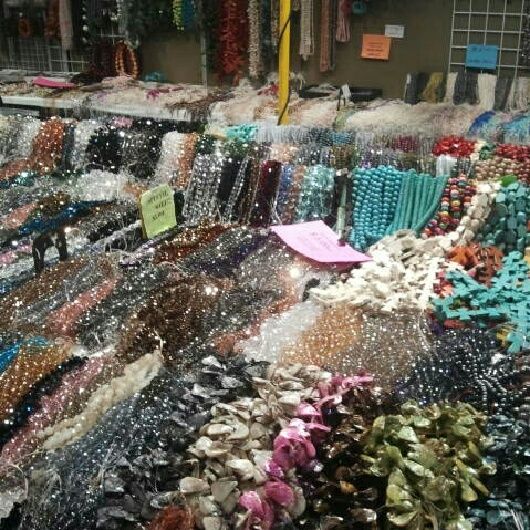 Research to cut costs. First I researched the show itself. I found if you brought a flier or 2 canned goods to donate, you got $1 off admission. I also researched the events center hosting the show. I found that covered parking was $7. Instead, I parked in a nearby neighborhood (legally!). By doing research I had $8 to spend at the bead show--that's at least 2 more strands of beads.
These are the beads I purchased: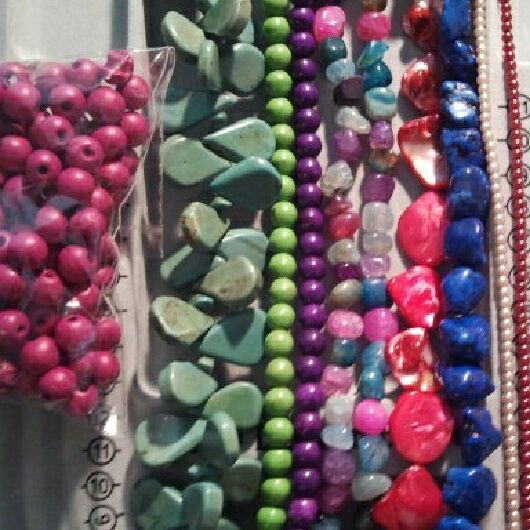 Be on the lookout for projects made with these!

Do you have any tips for attending shows?