On Saturday it was my best friend's Christmas party. Her invitation said there would be the prize for the most festively dressed person was a 5 course meal prepared by my best friend. I wanted to win!
Last year I was an elf: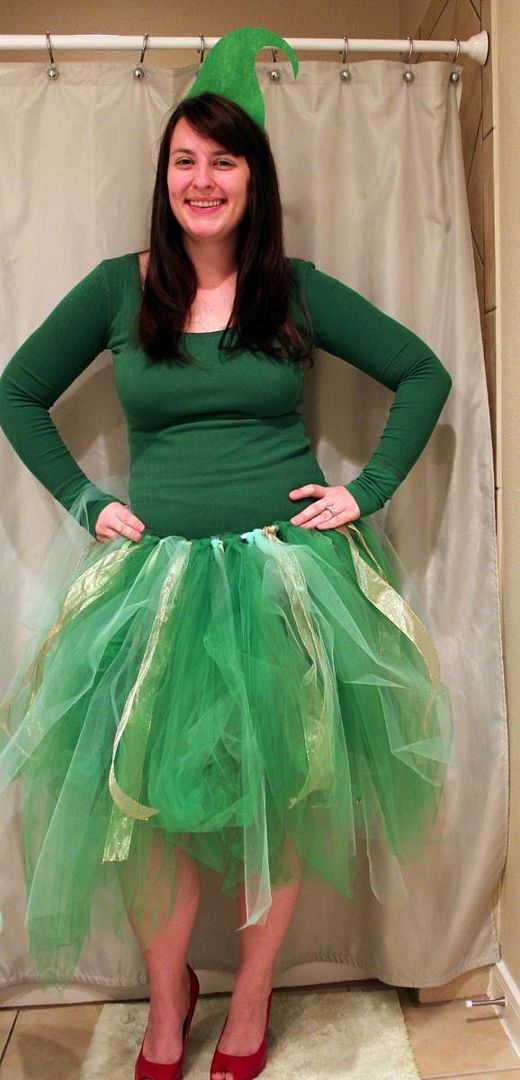 This year I got my inspiration from a candy cane: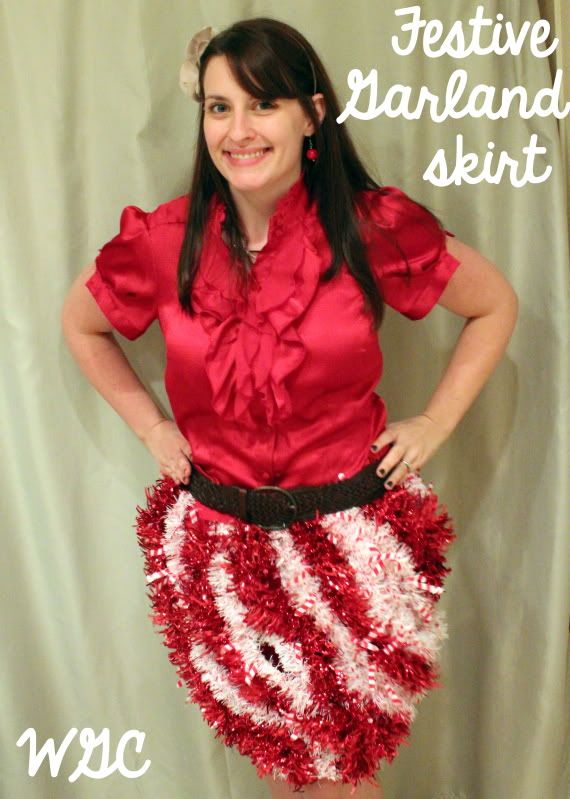 First I made my skirt from an old red t shirt. I used the pattern I made from the
Super Simple Pencil Skirt
. I really should have made a real waist band, but luckily a belt worked. Then I cut strands of garland from the Dollar Tree in half, doubled it again, and glued at the top. I swirled the garland a bit and glued at the bottom. It was quite eye catching (although a little unflattering!) and the best part was, I won!! Yay!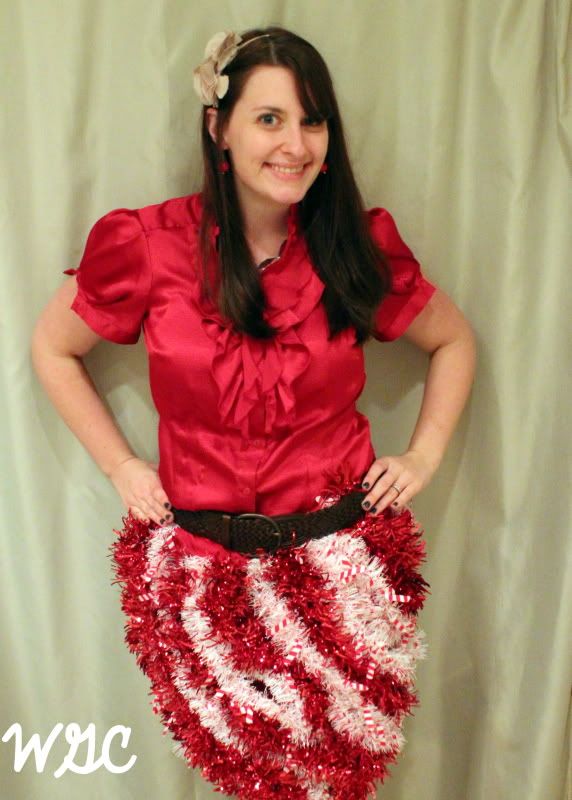 Now let's see who else won! The winner, selected by Random.org, of the Make Change Bracelet is:
Briana Richardson!
Congrats Briana! Please email me your address! jaime (at) waywardgirlscrafts (dot) com!
Thank you to everyone who entered. Make
Change Today
is such an excellent cause and I'm happy to team up with them for this giveaway! Don't forget about the Make Change bracelets for Christmas presents!