The Wayward Girls are very excited for Jasmine's upcoming nuptials. Now we can plan a wedding with the help (or hindrance, depending on how you look at it) of Pinterest. To congratulate Jasmine, I made her a fun post card.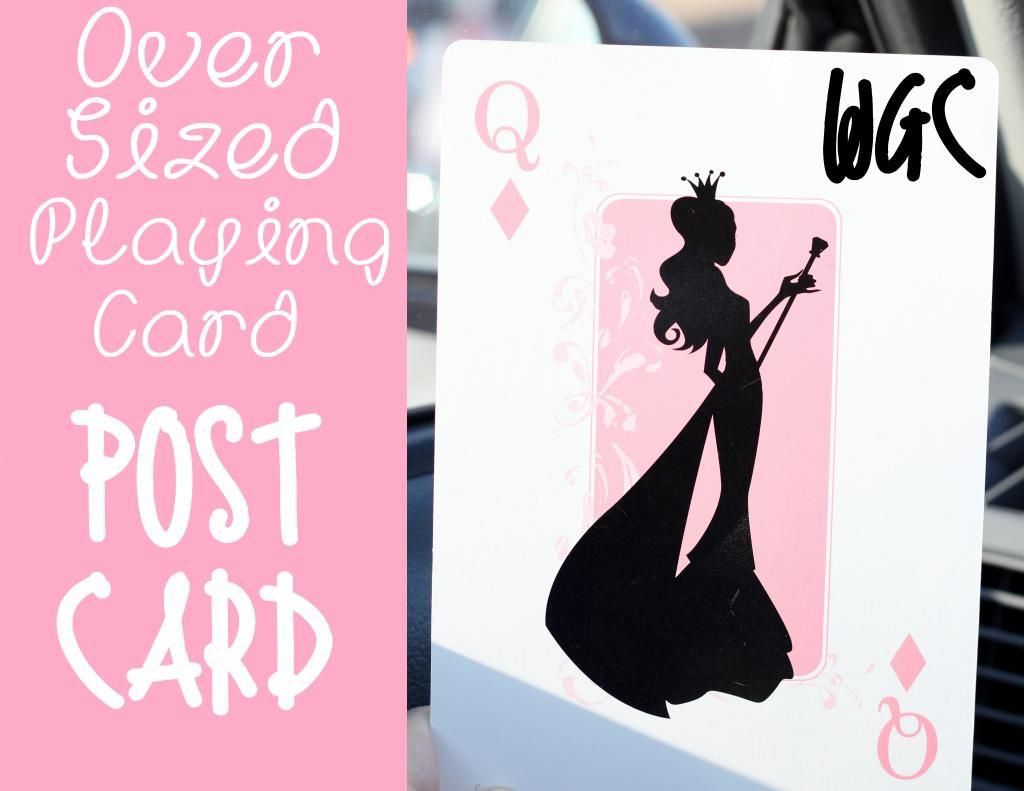 I bought these Heidi Swapp playing cards a long time ago--maybe 5 years ago? I fell in love with them but could never scrap with them because I loved them too much. Makes tons of sense, huh? Anyways, it was time to finally use them for a card for the new queen of diamonds.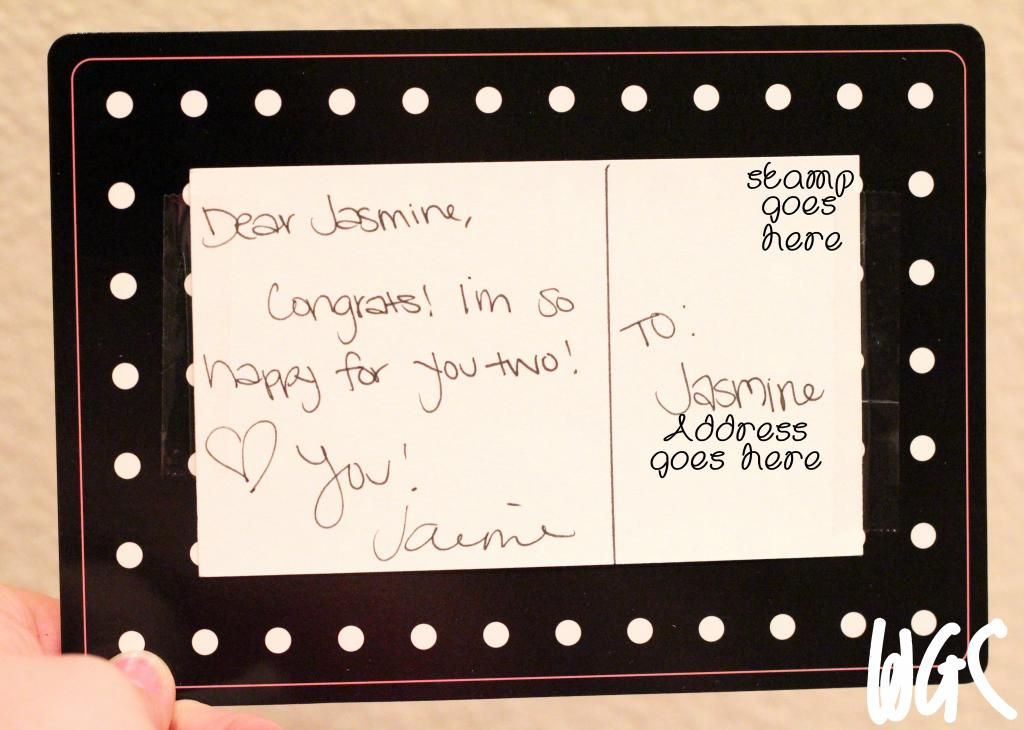 This craft was very easy. All I did was write my message on an index card and tape it on the back. Addressed it, added a stamp and it was good to go! Note: this message was a recreation, since I didn't take a picture of the back of the card before sending it.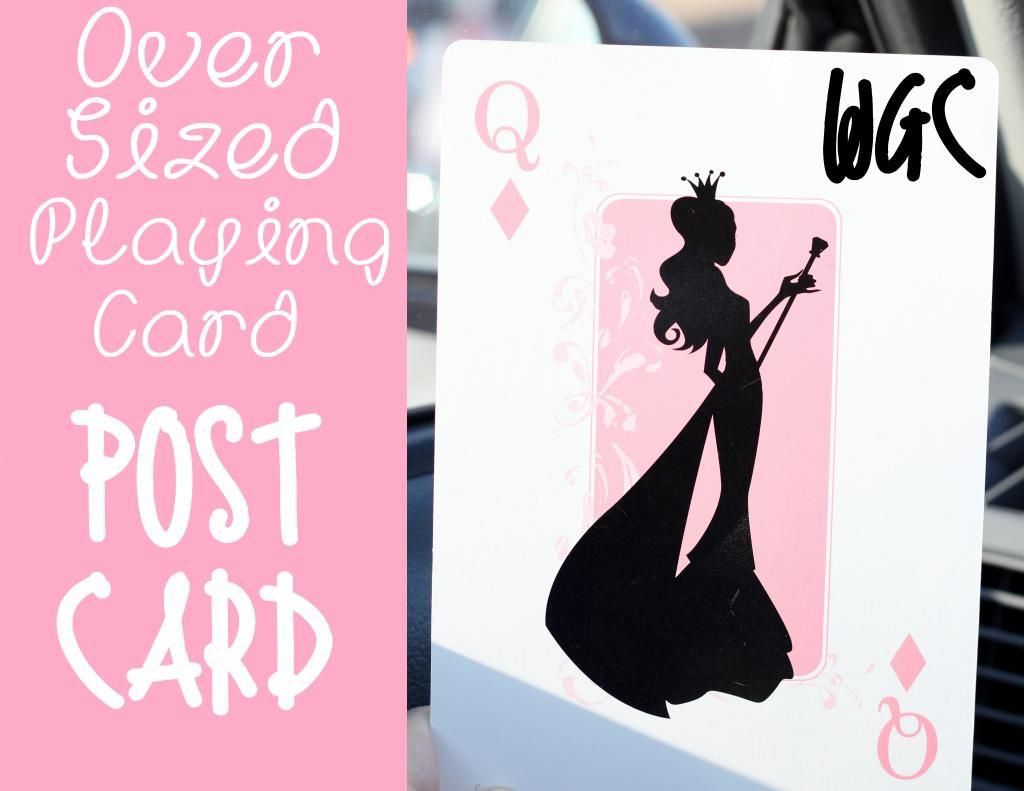 Jasmine was surprised and happy with her card. What more can you ask for?
If you're looking for some over sized playing cards,
Amazon has some here