A few weeks ago my husband texted me, suggesting fried chicken and waffles for dinner. I was game. I was in charge of the waffles and he picked up the chicken. Afterwards, he did a little poking around and found a recipe for the 11 original herbs and spices of KFC's fried chicken and we tried it out. We came very, very close to KFC's original recipe:
The Colonel's Fried Chicken
Adapted from
Chicken Recipe Secret.com
Ingredients:
2 cups of white flour
1/3 tablespoon of salt
2 tablespoon of garlic salt
4 tablespoon of paprika
1/2 tablespoon of thyme
1/2 tablespoon of basil
1/3 tablespoon of oregano
1 tablespoon of celery salt
1 tablespoon of black pepper
1 tablespoon of dry mustard
1 tablespoon of ground ginger
2 tablespoon of MSG (The name brand is Accent)
2 eggs
3 cups of milk
4lbs of bone-in chicken, which skins on (like breasts, thighs, drumsticks)
Oil to fry in
Directions:
1. Mix together all the dry ingredients in a shallow bowl. This is your breading. Mix the milk and eggs together in another deeper bowl. Wash and pat dry your chicken. Put your chicken in the egg and milk mixture and let sit for 15 minutes, making sure the mixture completely covers the chicken.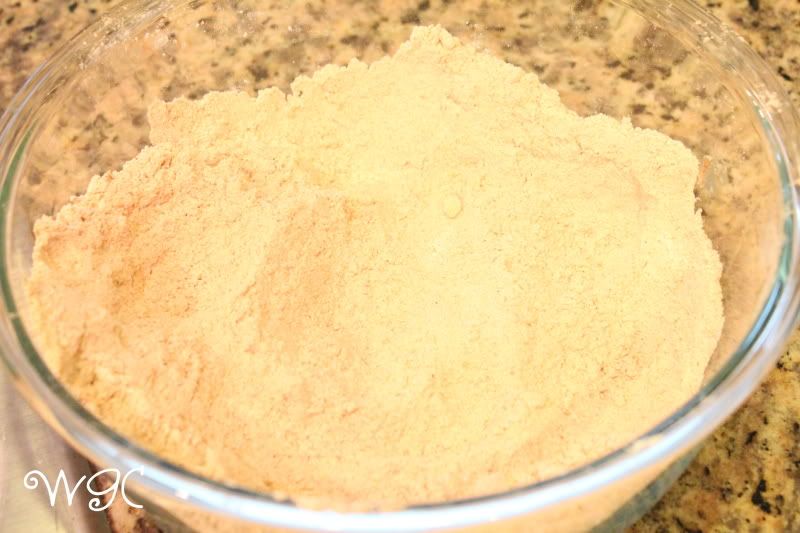 2. While the chicken is in the egg and milk mixture, heat up the oil to 375 degrees. We have a
deep fryer
which is safer to use when frying things. Once the oil has heated up, dredge the chicken in the breading mixture. Then place in fryer for approximately 10 minutes.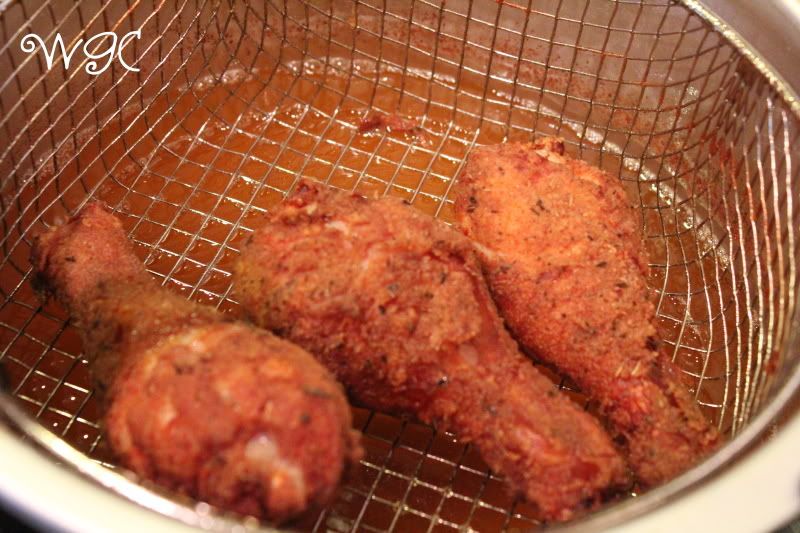 Remove the pieces an allow do cool for about 5 minutes. Enjoy.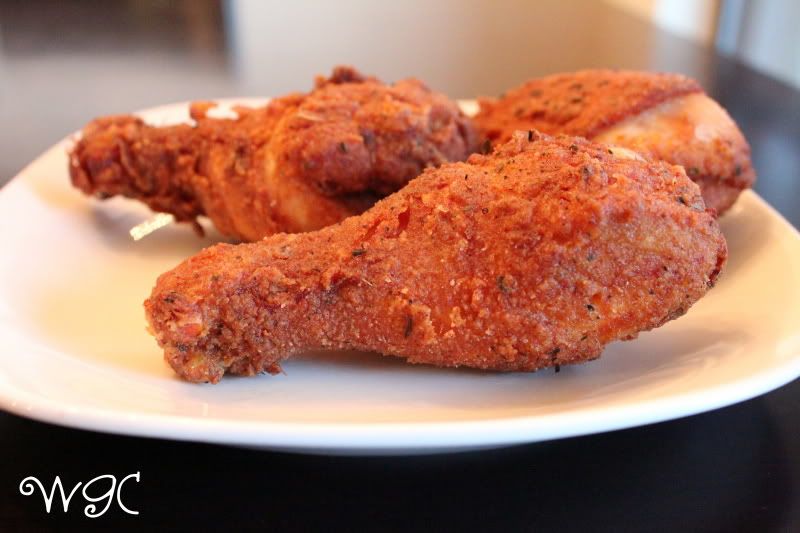 Fluffy Waffles from Scratch
Recipe from Better Homes and Gardens Cookbook
Ingredients
:
1 ¾
cups
all-purpose flour
2
tablespoons
sugar
1
tablespoon
baking powder
¼
teaspoon
salt
2
eggs
1 ¾
cups
milk
½

cup

cooking oil or

½

cup

melted butter
1
teaspoon
vanilla
Directions:
1. In a medium bowl, stir together the flour, sugar, baking powder and salt. Make a well in the center of the flour mixture.
2. In another bowl, beat the eggs, slightly; stir in the milk, oil and the vanilla.
3 .Add the egg mixture all at once to the flour mixture. Stir until just moistened (the batter should still be slightly lumpy).
4. Pour 1 to 1 1/4 cups batter onto the grids of a preheated, lightly greased waffle iron . Close the lid quickly and do not open until done.
5. When done lift the waffles of the iron with a fork.
6. Repeat the procedure with the remaining batter.
Serve chicken and waffles together, and don't forget the syrup---something I didn't know!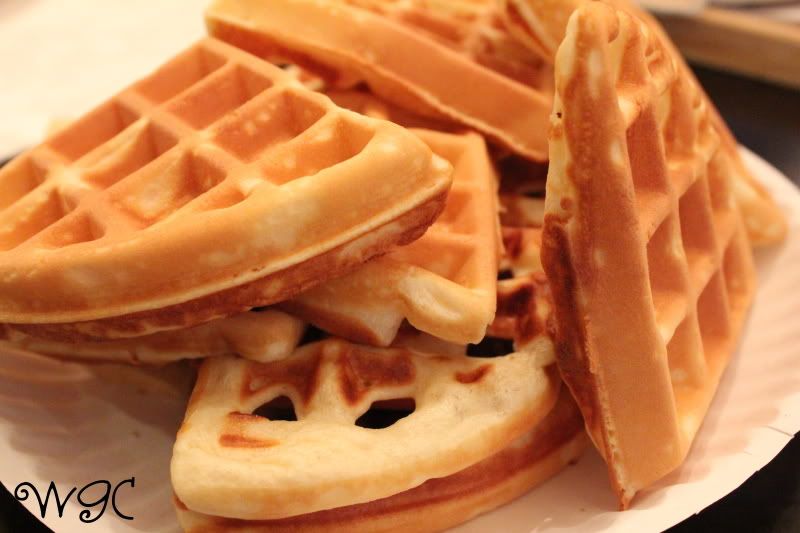 What do you think of this unlikely duo? Is chicken and waffles something you dare or leave to the crazies?