I've noticed the Peter Pan Collar trend lately and thought a necklace would be a great way to make my own embellished version. I scoured the internet to find a good pattern for the collar, because I knew I couldn't draw one free hand. The best one I found (because it has a scale on it) was made by
my sparkle: Removable Peter Pan Collar DIY
Materials Needed for this project:
Stiffened felt
Beads
E600 Glue (don't use the cheap-o stuff!)
Ribbon
I was itching to start that night, so I dug in my craft stash and found some green stiffened felt I used on my shoe clips and elf hat. I had just enough for this collar. I really recommend using stiffened felt. Regular felt is just too weak and wouldn't hold its shape at all. I cut out the pattern and overlapped the two pieces at the center, since I wanted the necklace to be connected in the middle. Then I dug in my beads and found a ton of green beads, all purchased at different times. I laid out the beads in different ways and found something I liked. I decided to go for it that night, and used what I had on hand: super glue.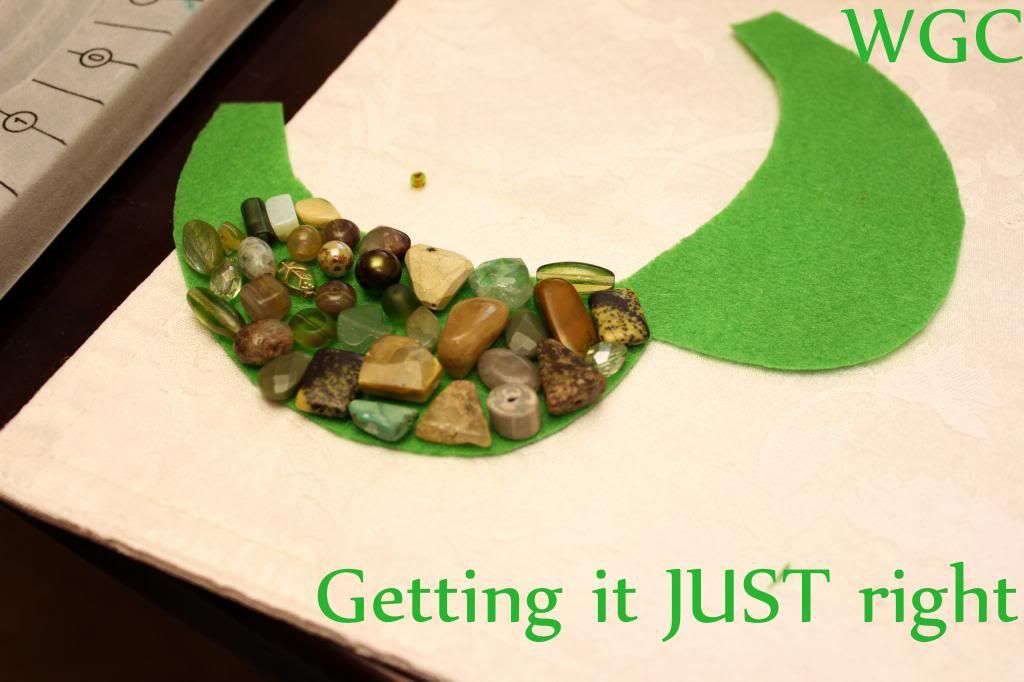 Here's the first time the craft gets Wayward. Don't use super glue, it's too weak. I've had to re-glue some of the beads multiple times. I finally purchased some E600 and it works perfectly! Don't go through the hassle that I did.
The other Wayward part, I didn't put anything under the felt while the necklace dried. The super glue seeped through the felt and onto my dining room table, permanently altering it (nice way of saying messing it up in that area). So, put a lot of paper/plastic under your working area and protect your furniture!
So my last step was to attach two ribbons to the necklace, on the underside. If you wanted, you could cut out another piece of stiffened felt and cover the back side, as it's a little coarse. I didn't (since I ran out of felt) and I am not bothered by it.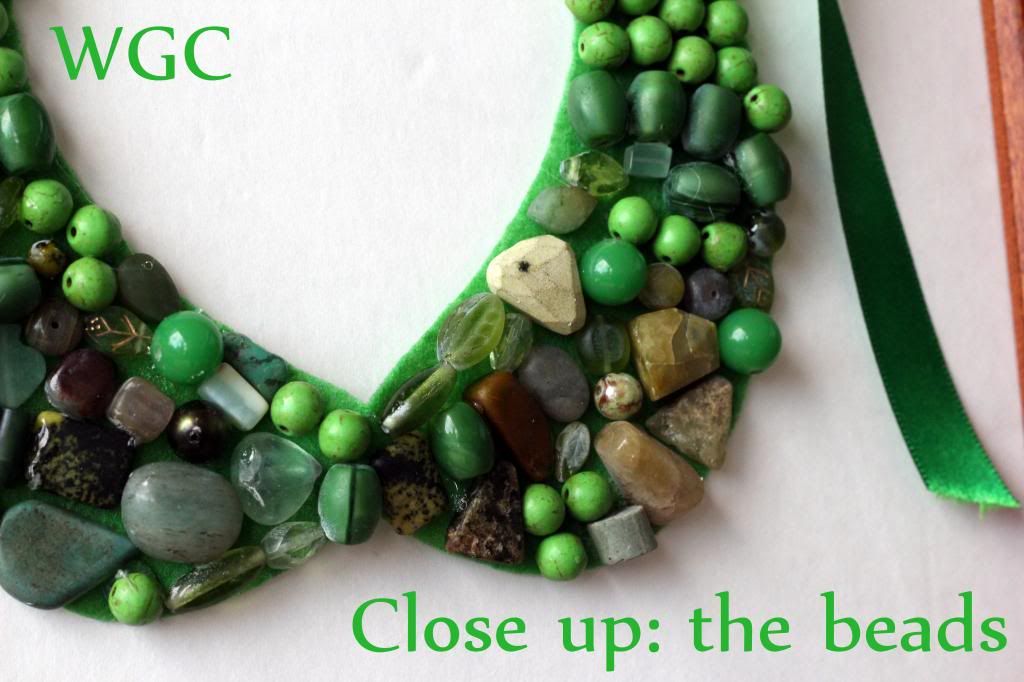 I showed my friend and she was so impressed we went out and bought the supplies and she started making her own, which was SO much cooler than mine!

Here's how mine looked on: