This year my entire Easter outfit came from the thrift store.
Top and hair flowers: '80s classic, Skirt: Banana Republic, Shoes: Guess(see below), Necklace:
ME
I have found some real treasures at my local thrift stores. I've talked about a few of them before. Here are my tips for successful thrifting:
1. Shop with something in mind. Sorting through racks and racks of clothing just trying to find something "cute" may be overwhelming, at least it would be for me. Before I go, I have a game plan of different things I'm looking for. There are some things I'm always looking for, like skirts, but other times I have something specific in mind, like
white, cotton pants to dye: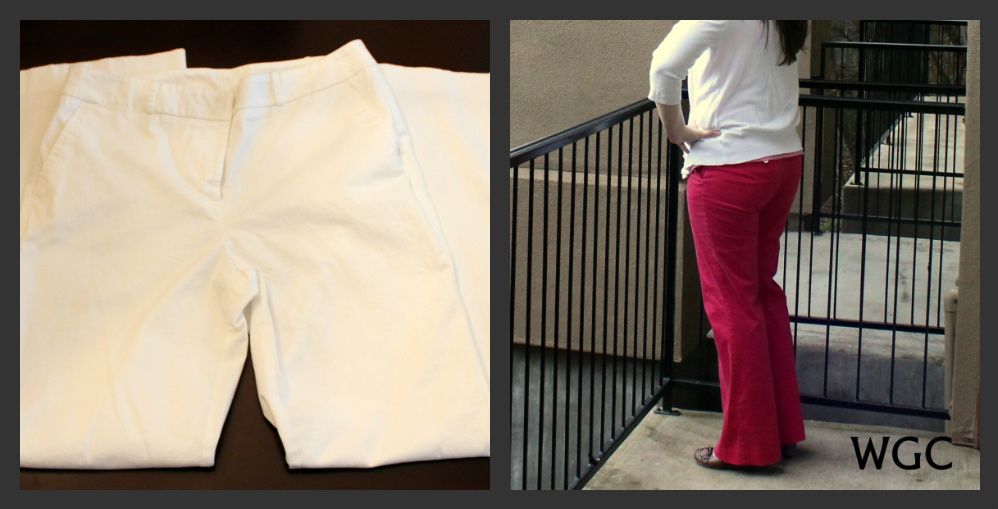 2. Keep your options and eyes open. If you are handy with a needle or dye, think outside the box: sizes that are too big or even menswear! Make sure to check in different areas. My local thrift store divides clothes into knits, sweaters, tees and blouses. If I'm looking for something in a particular color, I check all of the sections. The blouse from my Easter outfit was totally '80s--I removed the shoulder pads and took it in a touch on the sides. Bonus: I used the fabric from the shoulder pads to make the flowers on my hair accessory.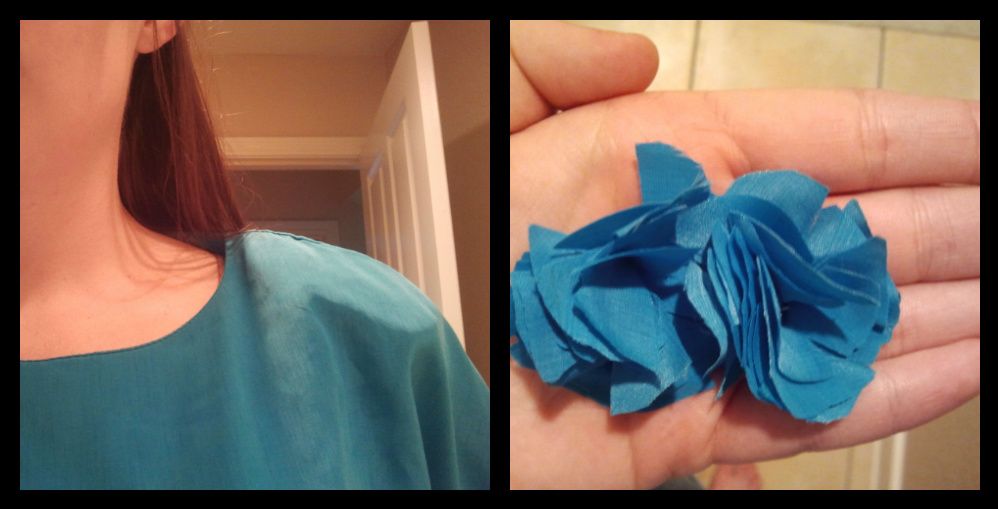 3. Give yourself enough time. I'm pretty bad about this one, I like to go thrifting during lunch. If you are focused, you can do this. I usually am looking for just one item and can be in and out quickly. But as to not feel pressures give yourself enough time to look through the racks. I did find
my chair
during my lunch hour though!
4. Shop out of season. I got my Easter skirt in the fall. I snagged the shoes right after Christmas. Another bonus: Savers runs sales at the end of the winter season on long sleeved items, coats, etc.
So this is love? do do do do
5. Know your store. Savers is my store. I know about the Super Savers card, and about the color system and I get emails about the sales they are having. Other stores in my area get overstock-like merchandise from Target on Tuesdays. Goodwill has a discount store in my area where everything is priced by the pound. I know Salvation Army has sale days. Try asking the employees at your local store. Another great thing about Savers: they give you coupons or card punches for every bag you donate! Love it!
6. Shop for craft, decorating and organizational items. Goodwill has TONS of baskets, I would never buy one full price after having seen all the different kinds they have. I've gotten an awesome shoe organizer and hanging closet organizer as well as tons of decor items like these: