A while back, I saved this metal tray from a family member's Goodwill pile. I thought I could make something cool out of it! Here's what I did:
I gathered my supplies: Tray, painter's tape, spray paint, and a large roll of paper to put underneath the tray while painting.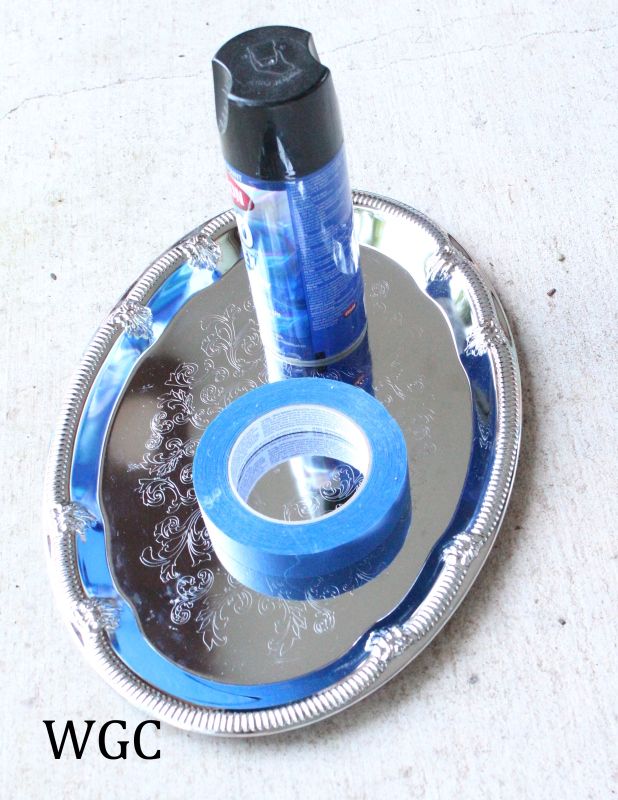 I taped the tray's edges because that's the look I was going for.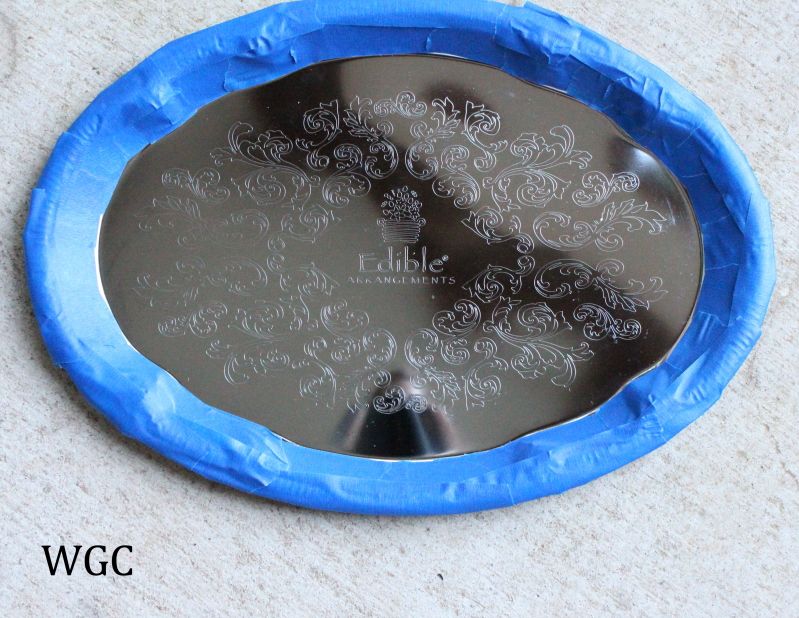 I spray painted using wide, sweeping motions. Then I let it dry.....for a long time.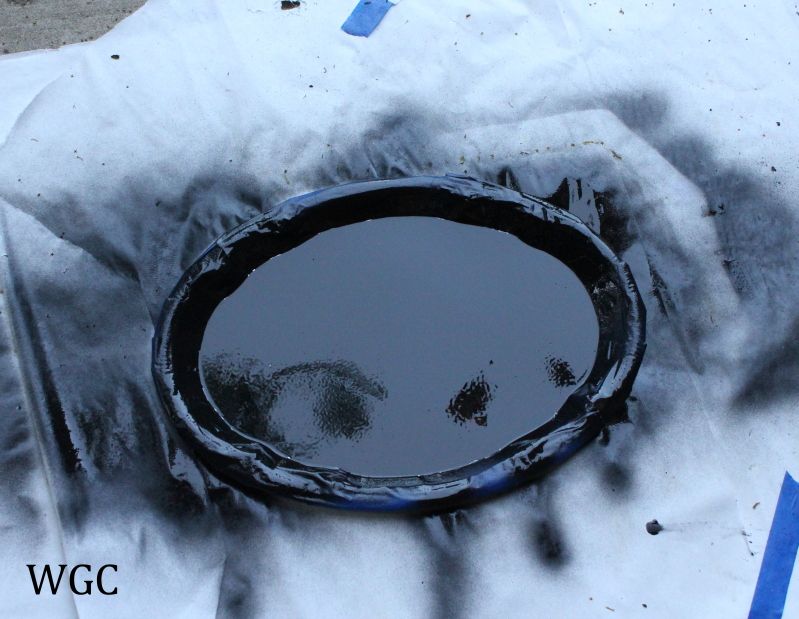 Here's what it looks like today. It's not very easy to photograph!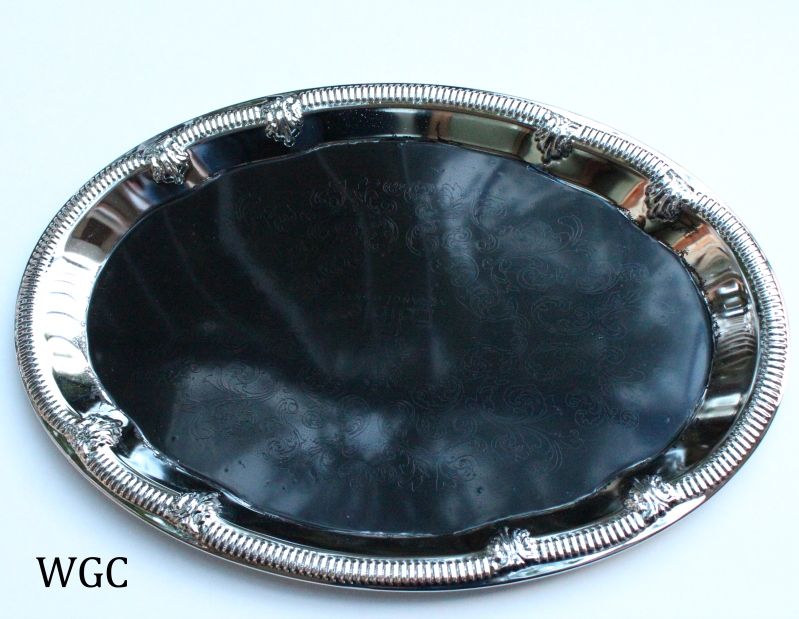 So my question is: What do I do with it?! I was thinking of hanging it on the wall, but I'm exactly sure how I want to hang it. I want to cover the middle (that says Edible Arrangements) but I'm not sure how. I need your ideas please!!!