The reason I decided to dabble again in jewelry making was a vintage button bracelet. I saw this
example
and wanted to try for myself as Christmas present for my mother-in-law. But where was I going to find vintage buttons? I started showing my friends pictures of this bracelet and letting them know I was on the hunt for vintage buttons. My friend stumbled upon the motherload of buttons and I got started. The bracelet wasn't done in time for Christmas, but I got it done by the time for my mother-in-law's birthday.
I started with a plain bracelet, pre made and purchased at Joann.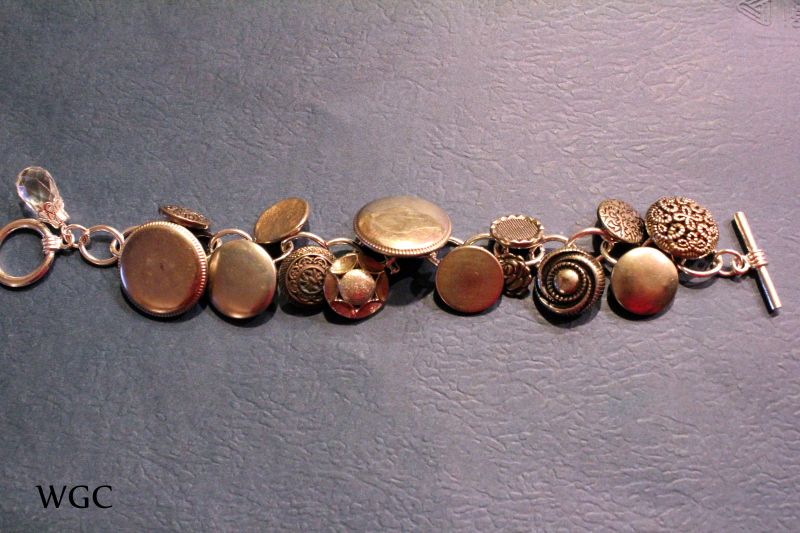 Then I laid out the buttons the way I liked. Using jump rings I attached the buttons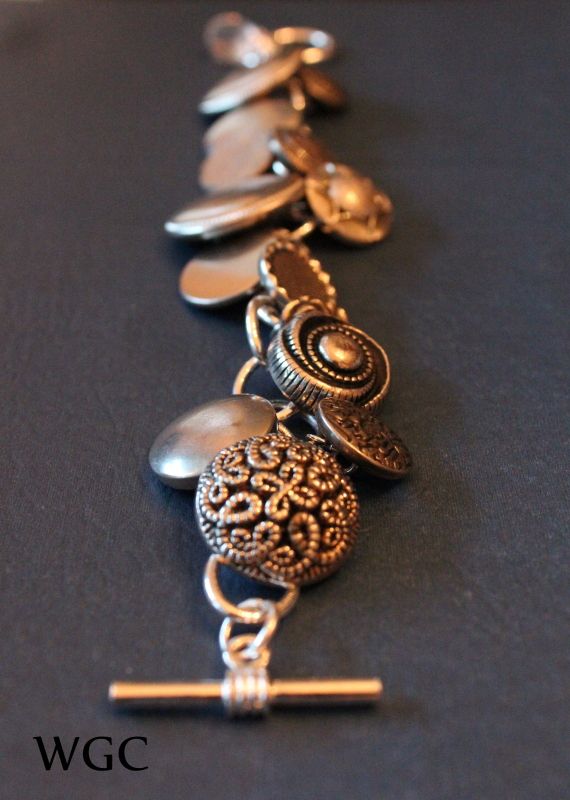 After the first round, I added a bunch more buttons to make it look fuller.
My mother in law loved it! What do you think?