So this craft is wayward, but it borders on a fail to me. I found my inspiration and pattern from Blogilates via Pinterest, her
DIY Racerback Workout Shirt Tutorial
found here.
I started with two shirts. Both were cast offs from my husband's college days.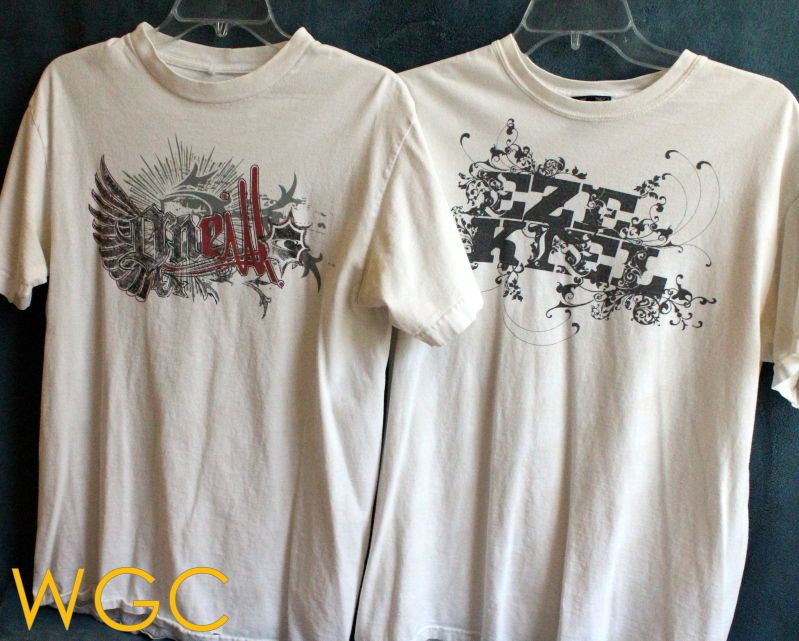 Then I started cutting. I did a lot of cutting. First
I cut off the collar. Then the sleeves.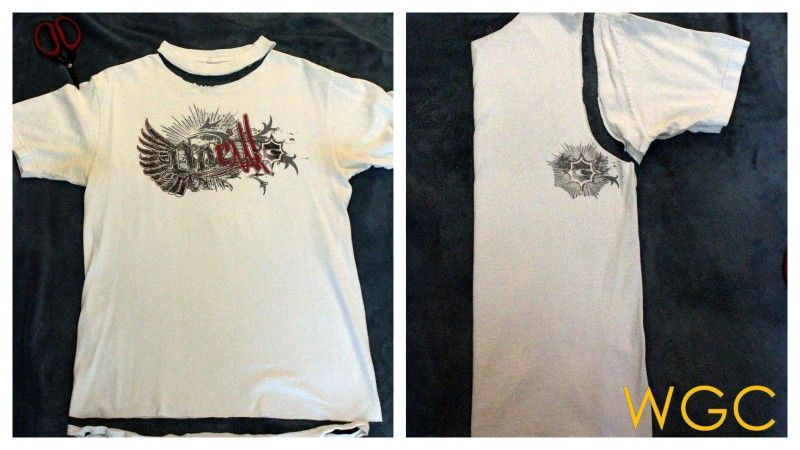 Then I cut the neckline deeper, and the straps and the bottom, like so.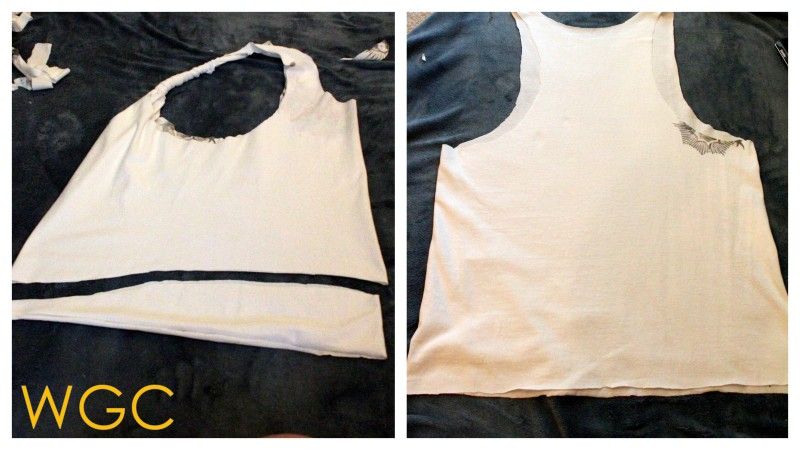 And finally I finished.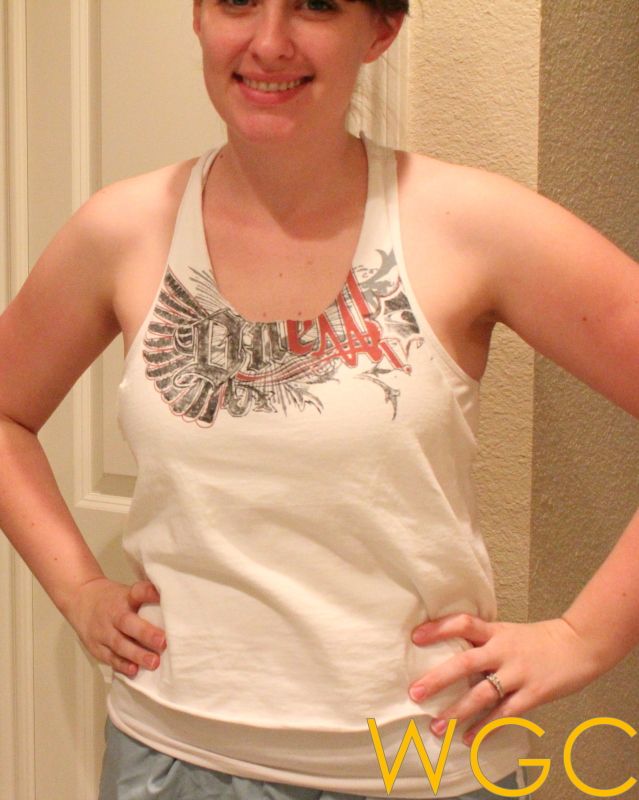 The wonky back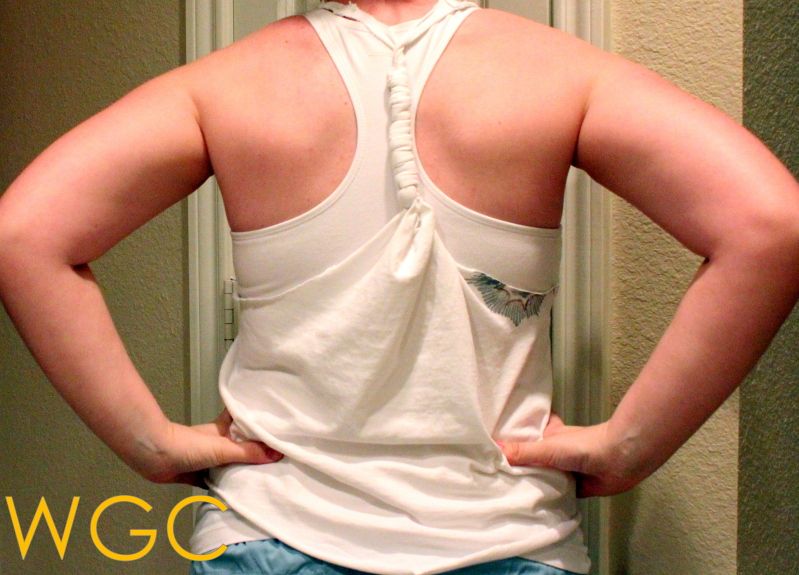 The reason why it's kind of a fail is I feel like it doesn't fit me like it should. I should have started with a larger shirt (this one fits only a little big, when it should be at least a size bigger than you are). So the proportions seem a little off. I didn't even make a second one because both shirts fit the same way. It was my first time doing something like this so the straps aren't exactly right. BUT in the end, I still wear it to work out, so I suppose it isn't a complete fail. Next time I might use this tutorial, which has a little more detail:
Trash Planet's Tutorial