One day I was at my aunt's house, looking at all the fun things you can send through the mail on
Giver's Log
with her teenage daughters. My aunt then said that one of the coolest things she ever got in the mail was a post card made from a cereal box. I LOVED this idea and wanted to send some fun post cards to my nephew and niece (Jordan's kids). Another thing I loved about it? The cost: it's free!
What you do: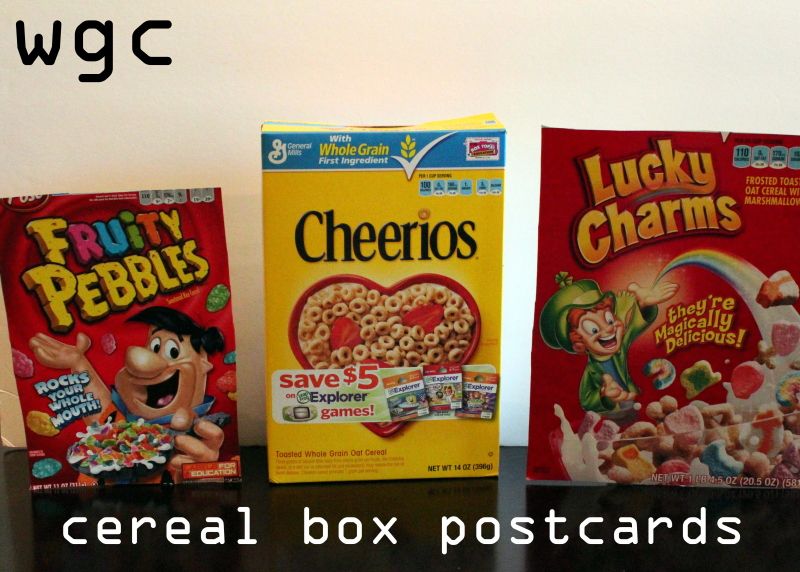 Take a cereal box, and cut it up in to a rectangle. Make sure to cut it between the minimum and maximum sizes set by the Post Office:
Minimum: 5" long by 3 &1/2" high
Maximum: 11" long by 6 & 1/8" high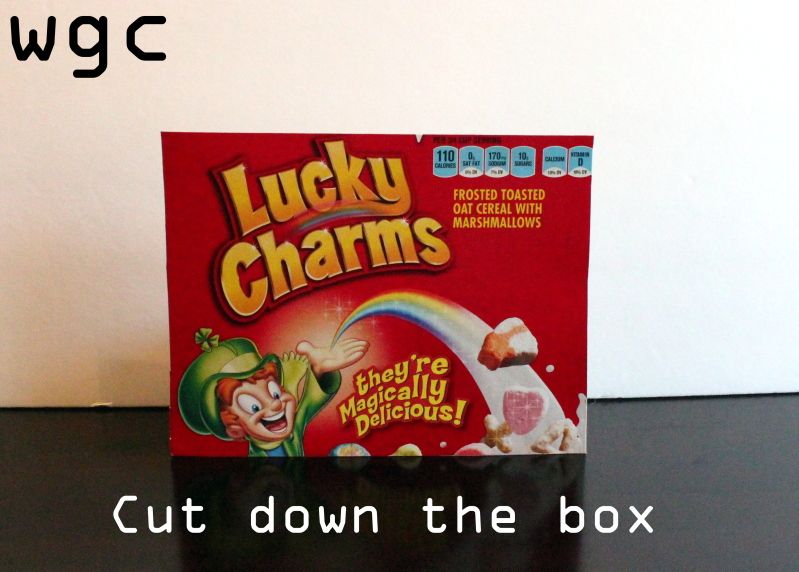 On the back, write out your message. Then address it and stamp it.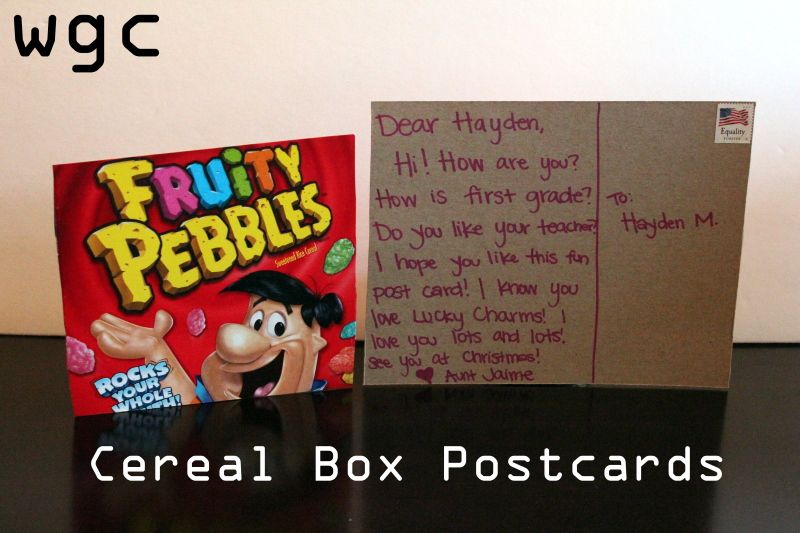 Here's proof my niece (4 years old) and nephew (6 years old) liked 'em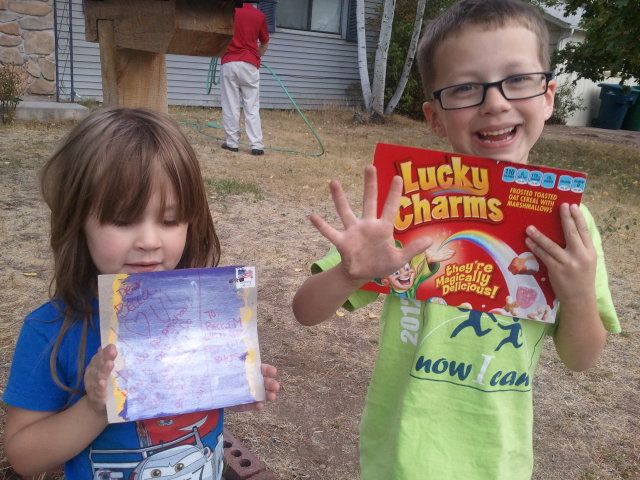 These would be equally fun for kids to make!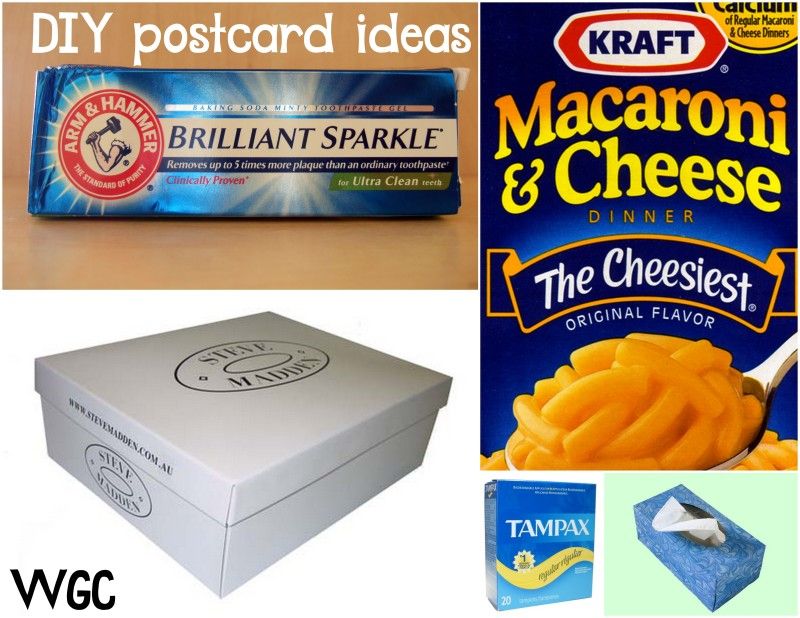 Other boxes to cut up and send: Mac and Cheese, Brownie or Cake mix, Tampon box (if you're feeling brave/funny/stupid with your menstruating friend), Toothpaste box (post card from the tooth fairy?). Tissue boxes for sick or sad friends, or a shoe box for shoe lover. Tons of possibilities and all of 'em are free!