Last year I
shared my fall decor
on a budget: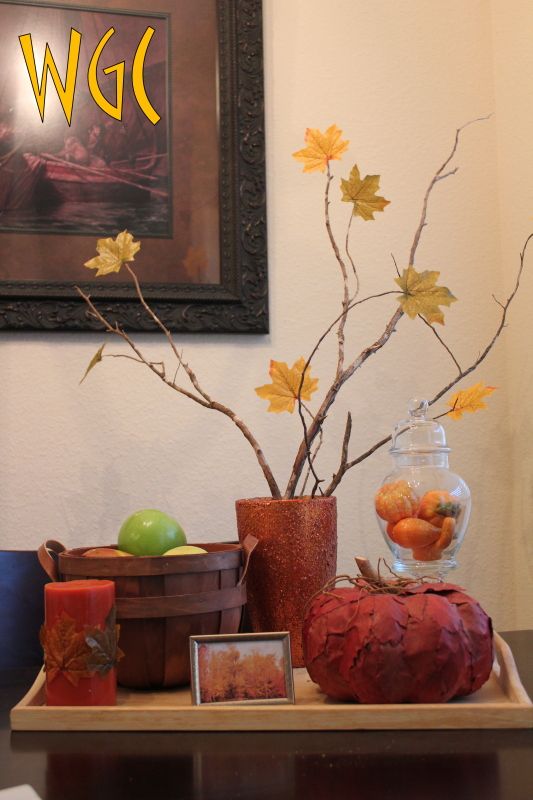 This year I changed it up, adding a few things I snagged at the end of the season last year and incorporating a few items I already had.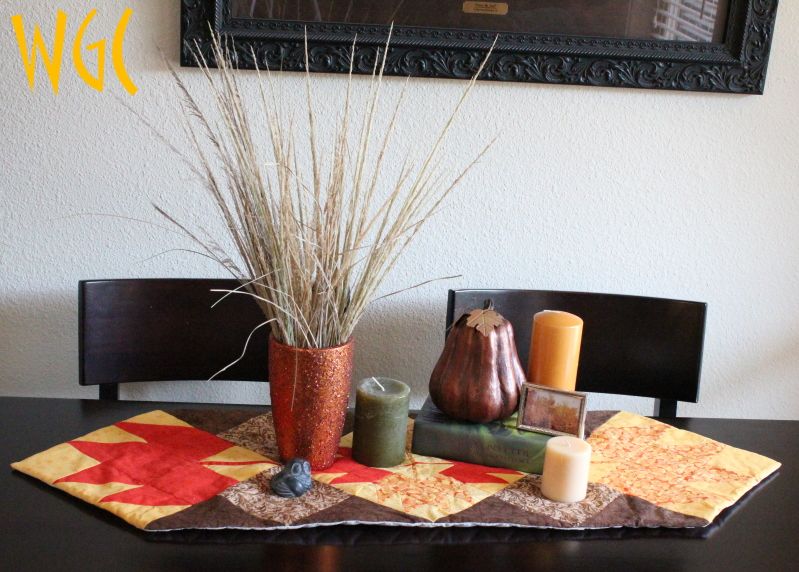 From Left to Right:
-BOMA Owl from Canada. A souvenir from the many trips my dad took there when he worked for a Canadian based company when I was a kid.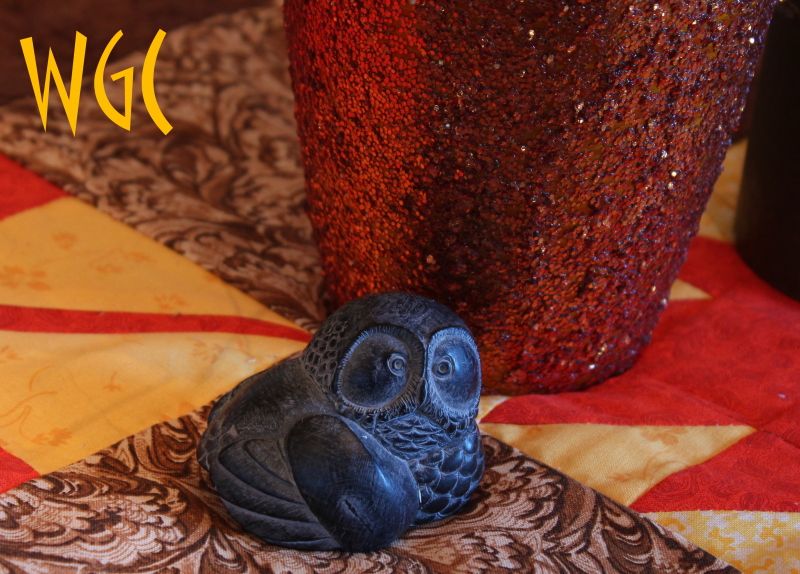 -
Glitter Vase
by me, filled with some clippings care of my apartment complex's dying bushes (free!)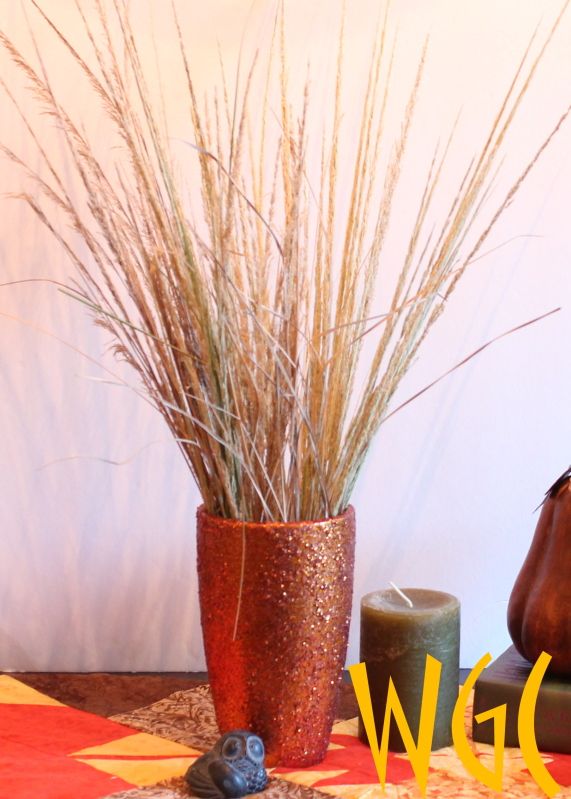 -Candle from Hobby Lobby, purchased at the end of the season for 90% off
-Harry Potter and the Half-Blood Prince from my personal library. Thought it went well with the theme and loved the pop of color.
-Metal gourd from Hobby Lobby, 90% off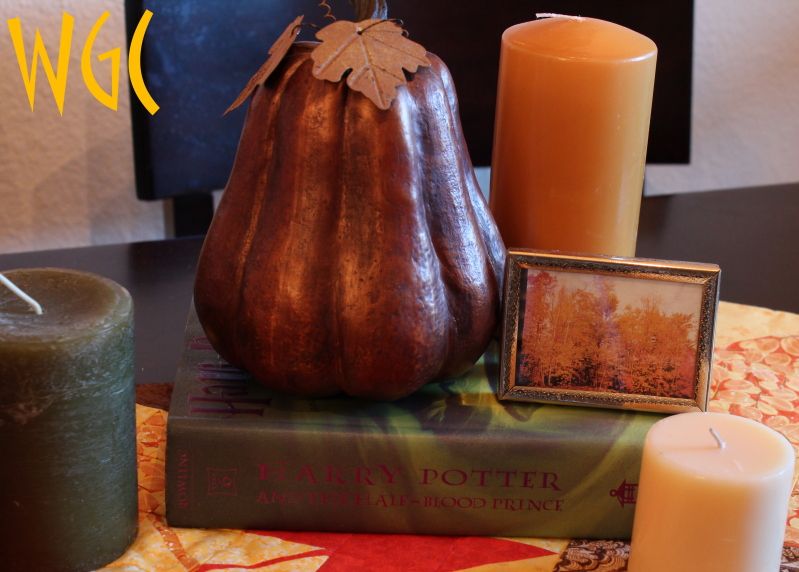 -Frame from last year's display (Goodwill), still got Kristen Duke's freebie in it
-Candle from HL, same sale
-Candle from Dollar Tree
-Beautiful quilted
Fall Table Runner
, by my mom, Diana. I love it!
How have you started decorating yet?