I've seen some really cool hand stitching lately and wished I could hand stitch something too. (Here's an example shared at Wayward Weekend: Angel Stitch Embroidery's
Holstein Cow
) The only times I've cross stitched haven't ended well or happened in the last 10 years. So I was ready to try again when I came across
this amazing tutorial.
Please check it out!
Here's what I did a little wayward from the tutorial:
1. I played around with fonts and printed out my letters. My poor printer is dying. The problem with this: I chose the Vaguely Repulsive font and it's rather thick. This wouldn't be a big deal, but I didn't exactly keep my dots straight. If you choose a thinner font/your handwriting, it's going to be easier to keep things straight.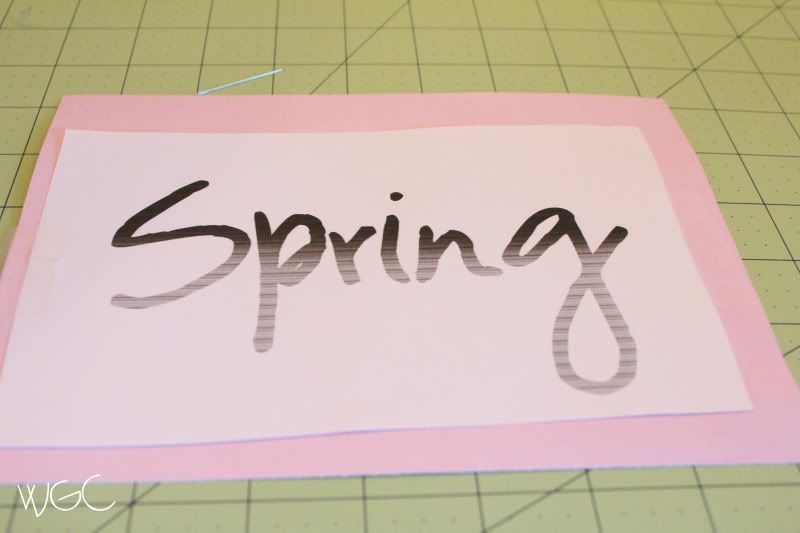 2. I used a needle and sewing pin to make the holes in the paper rather than a thumbtack. Somehow our thumbtacks were displaced during our moves and we haven't replaced them. So I used a needle for a while and then a pin. I wouldn't recommend it. It wasn't easy and I think it wrinkled the paper a bit because of the force I had to use and how I held it. Use a thumbtack.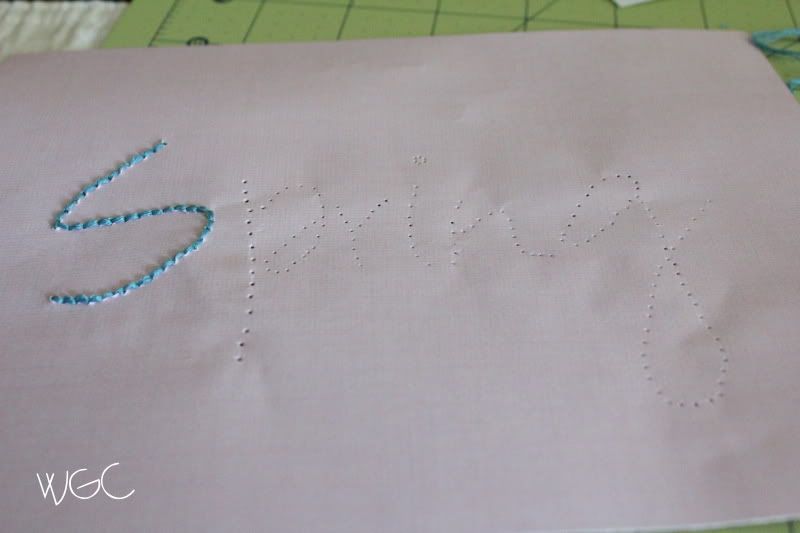 3.

At first I used her recommendation for the length of the embroidery floss but I found it to be a little short when doing longer letters like the "g" so I doubled it. No biggie.
4.The dot on the "i" didn't work out. Maybe too many holes in too small of a space?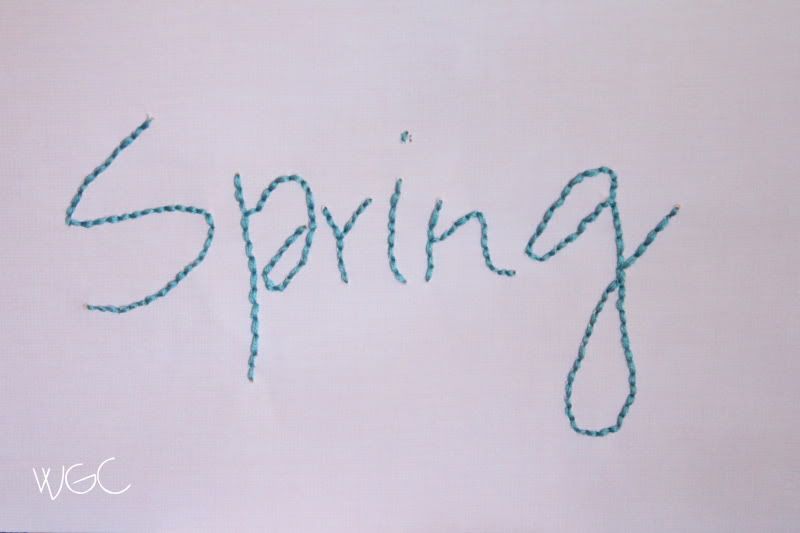 Bottom line: this is a really cute way to personalize anything. I was thinking about all the possibilities. This is one I came up with this one for an inexpensive, but totally cute baby gift: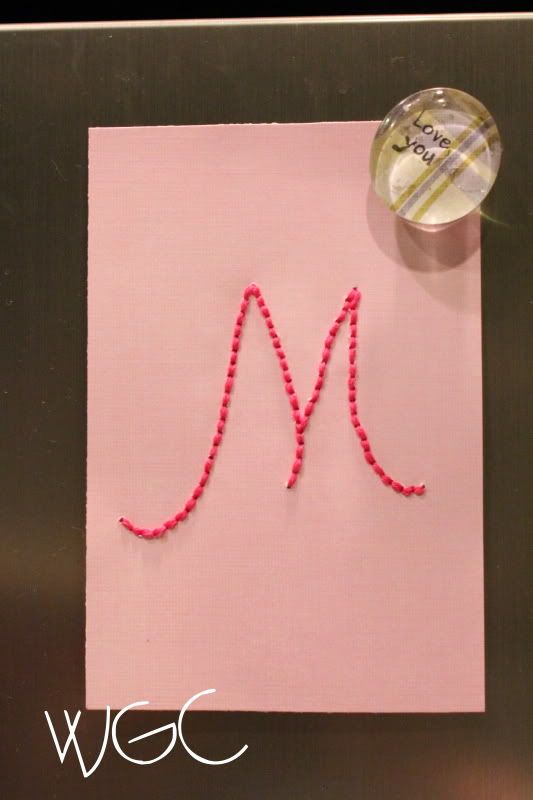 I framed this for a baby shower gift. I love it!
I've got more ideas so I may be sharing this again. I hope you try it out!