Do you ever make something without knowing what the heck you are doing? That's what I did with this necklace. So I had to make another one as a tutorial.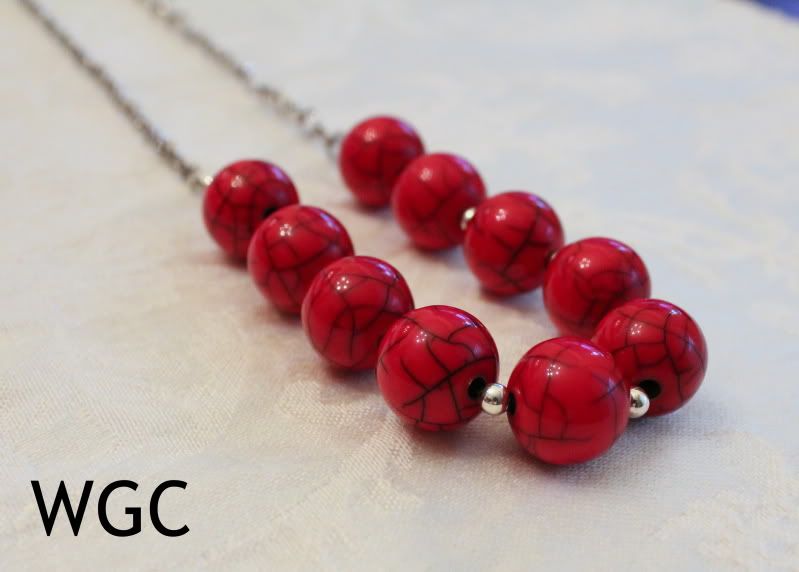 Supplies:
One strand of medium to large sized beads
Less than a strand of tiny "spacer" type beads
Cord
Chain
Two clam shell crimp beads
Tools:
Needle Nose Pliers
Flat Nosed Pliers
Scissors
Needle
Directions:
Plan your your necklace beforehand, trying different possiblities before deciding.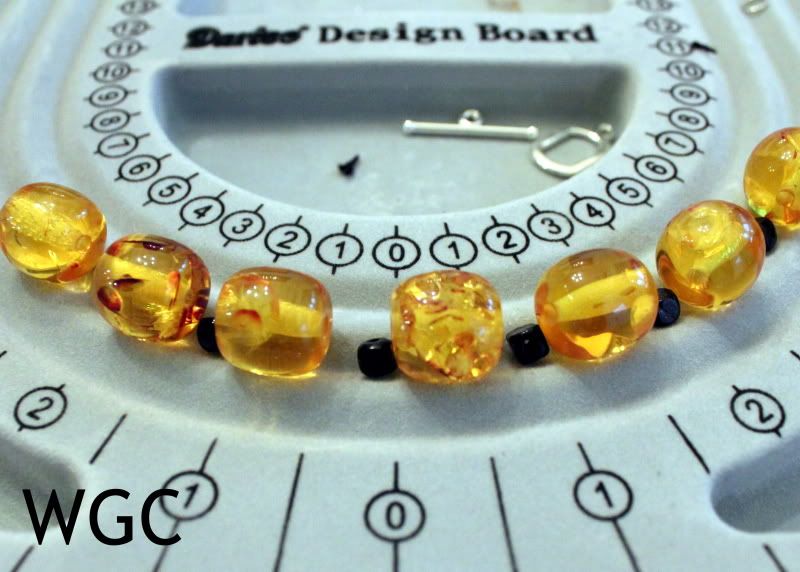 Thread the beads onto the cord, alternating with the small and the large beads.
Make a square knot with the cord on one end. Here's a trick to moving the knot as close as possible to the beads. Tie the knot, but leave it open. Insert a large needle (or other skinny type item) and use it to pull the knot close to the beads. This way you'll always get the knot right where you want it.
Next thread one of your clam shell crimp beads on the cord. Tie
a surgical knot
, using the needle trick if needed. Finally close the "shell" part of the crimp bead with pliers. Repeat on the other side.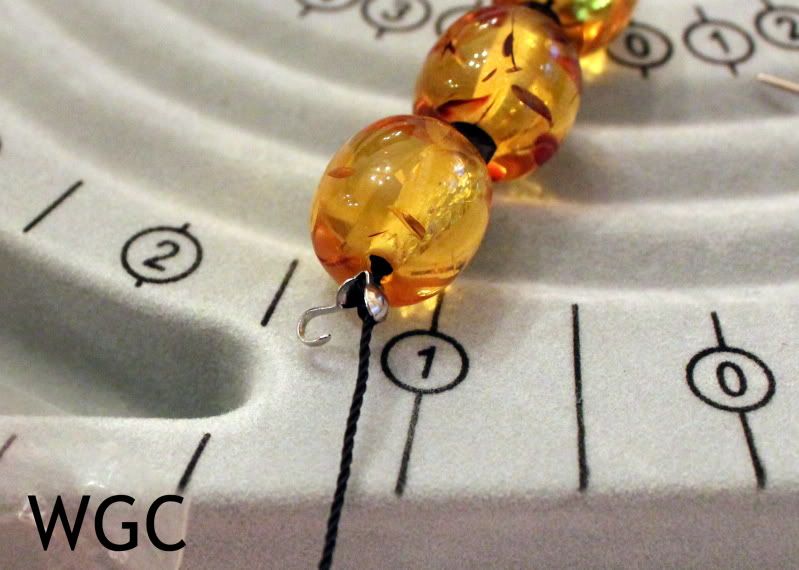 Next take your chain and thread it onto the open part of the crimp bead. Close the crimp bead. Repeat on the other side and you are done!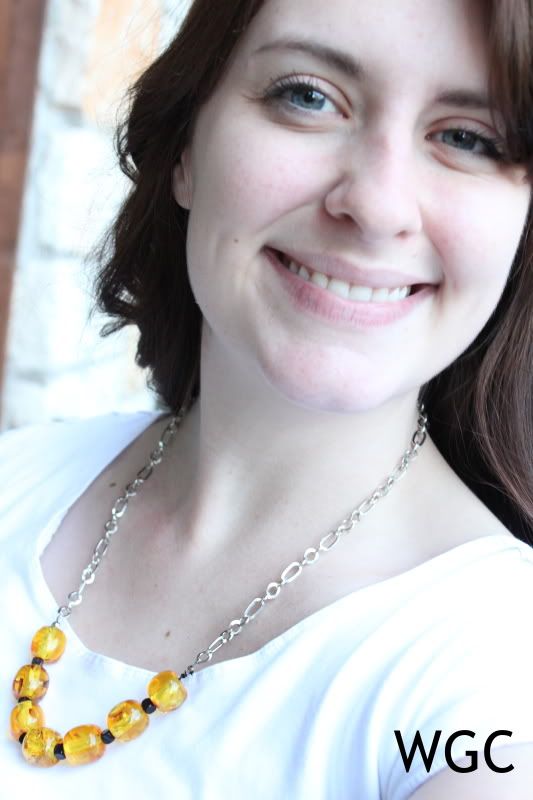 Ta da!
Do you like big beads? Do you feel that you cannot lie? I could go on, but I'll stop =)