When I think of Easter candy a few items pop into my mind: Cadbury Mini Eggs (my fave), the egg shaped bubble gum my mom always got us and, of course, Peeps! Do you have any leftovers? We didn't even buy any this year--a luxury of not having children. Here's an idea for those extra Peeps. The process is simple:
Start with Peeps. I thought the bunnies would be cuter and maybe a little easier to dip. Heat up your chocolate. I like to get the kind in the microwaveable container.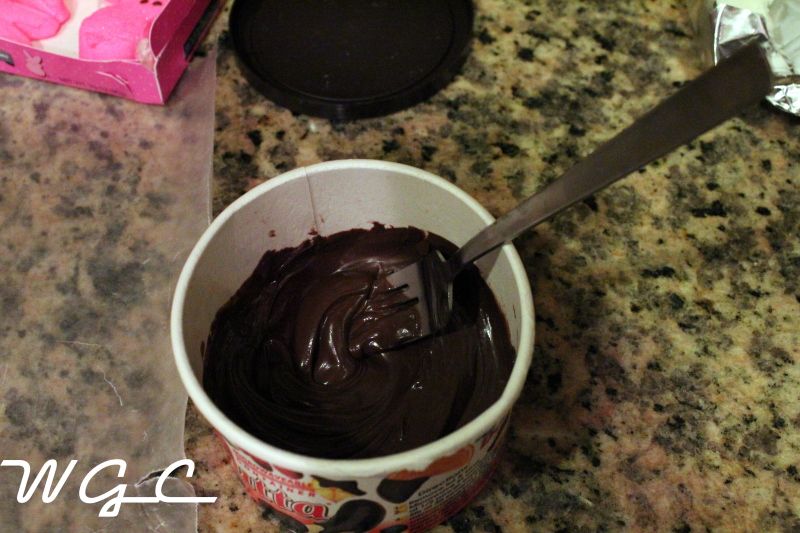 Then get to dippin'! I had to swirl mine around a little bit. I alternated with dipping bunnies' ears and bodies.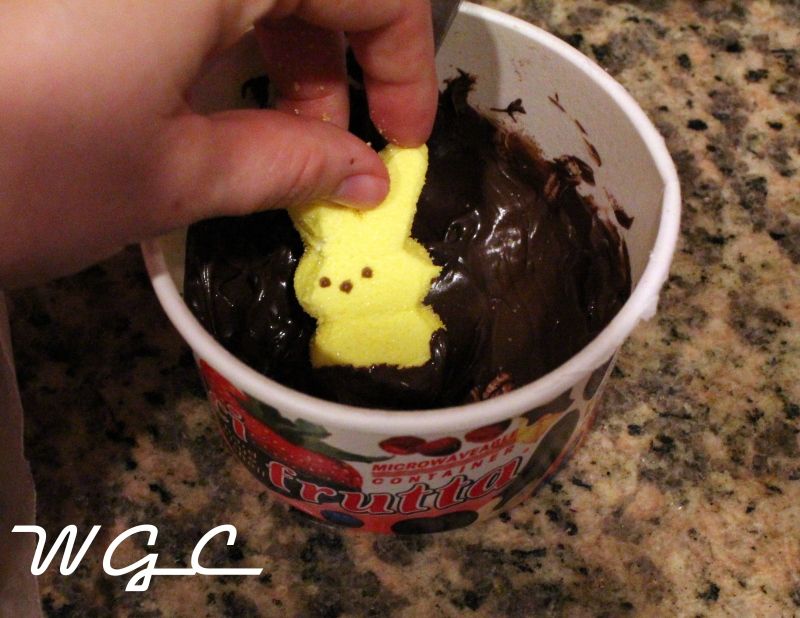 For cooling purposes, I laid them on a sheet of wax paper.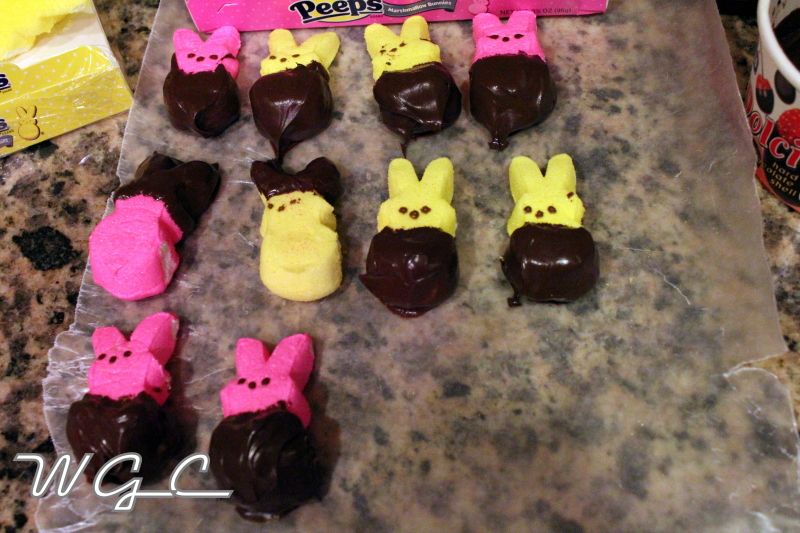 Next, skewer the bunnies and serve.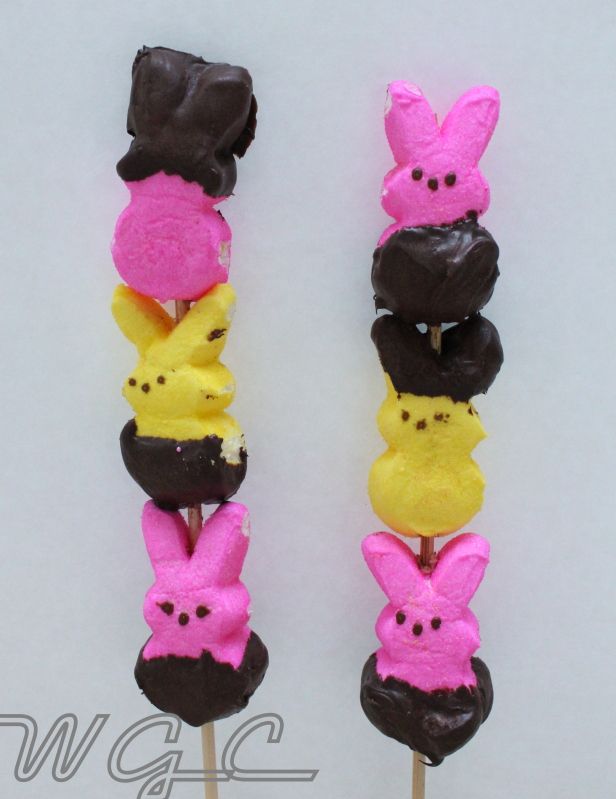 My favorite one! It reminds me of Mickey Mouse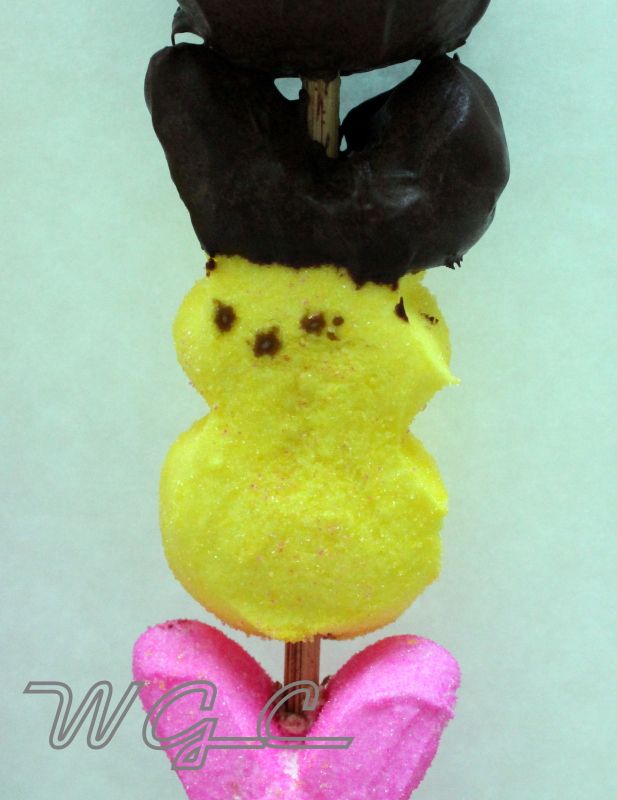 One more shot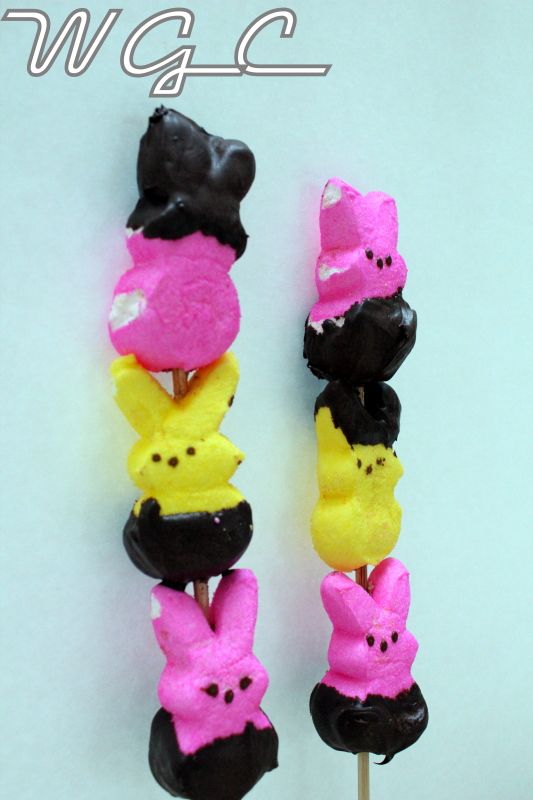 Have fun!