First of all, Happy Birthday Jordan!! My mom is visiting Jordan right now and I hope they have a great day all together---wish I could be there!!
Yes, I used the same picture from last year. It still works!
Last year I decided I wanted to make some type of headpiece for Easter but ran out of time when it came down to it.
I made a tiny hair bow instead
. This year I went BIG!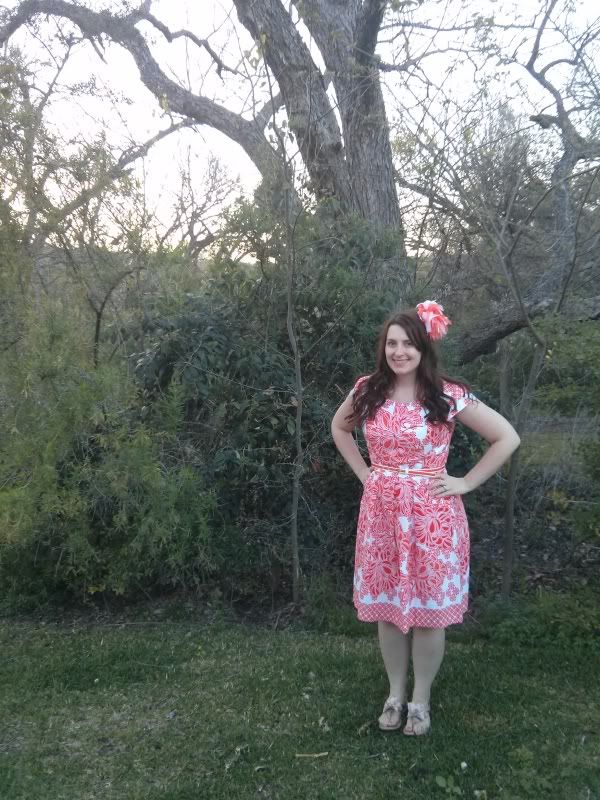 Dress: JC Penney, Head Piece: DIY by me, Shoes: DSW (I wore heels to church)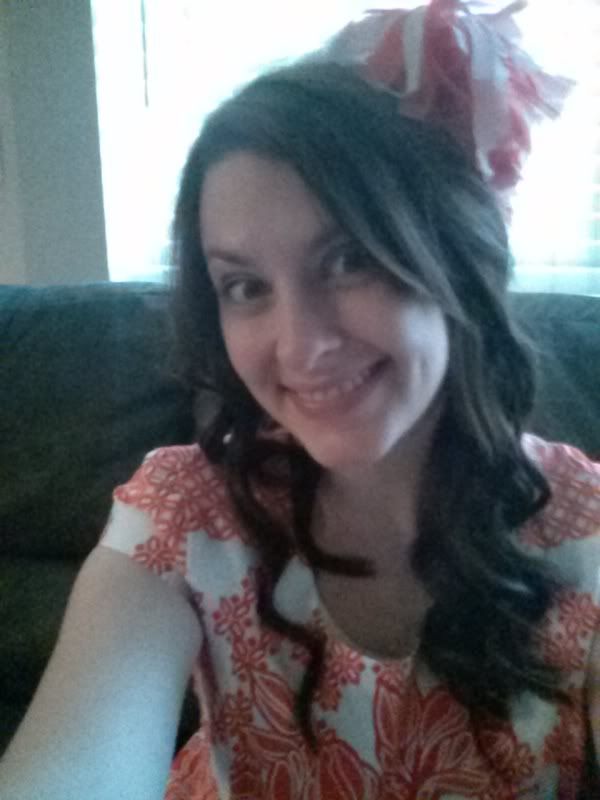 Crappy cell phone close up!
I used this tutorial
, but instead of using real silk organza, which would have been lighter and fluffier, I used some " special occasion" fabric. Still cute, but wish I would have gone for the organza!
Another thing I conquered was a crepe cake! I saw a crepe cake on a cooking show years ago and was intrigued. I came across sever pins on Pinterest, including Martha Stewart's version.
I decided to use this recipe.
The first crepe!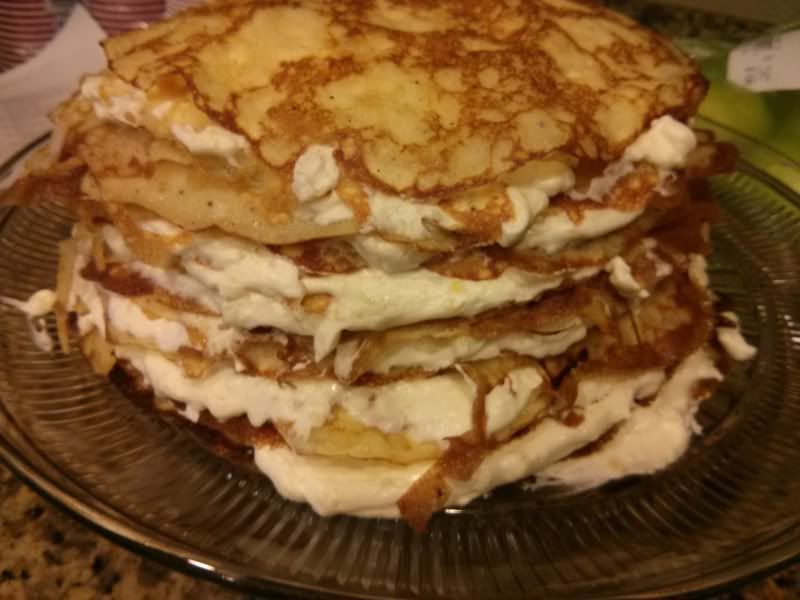 The cake, assembled!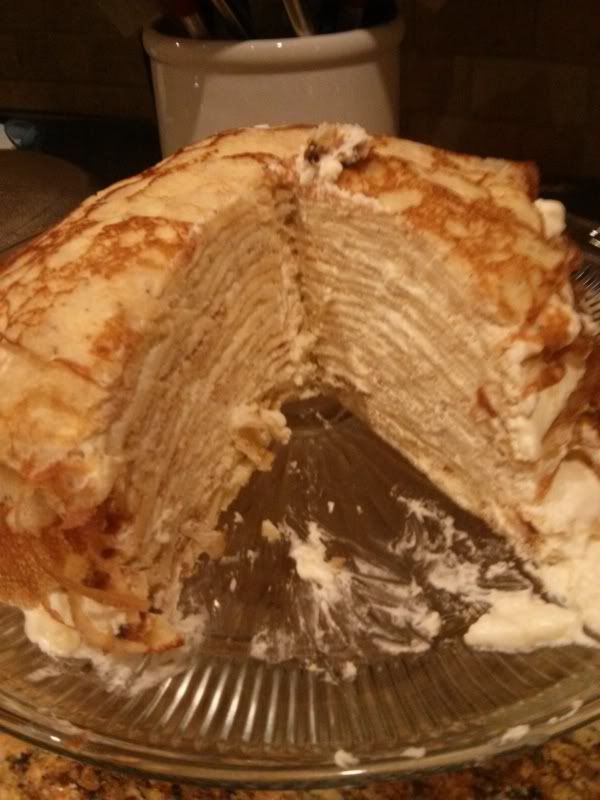 Sliced! Look at those layers!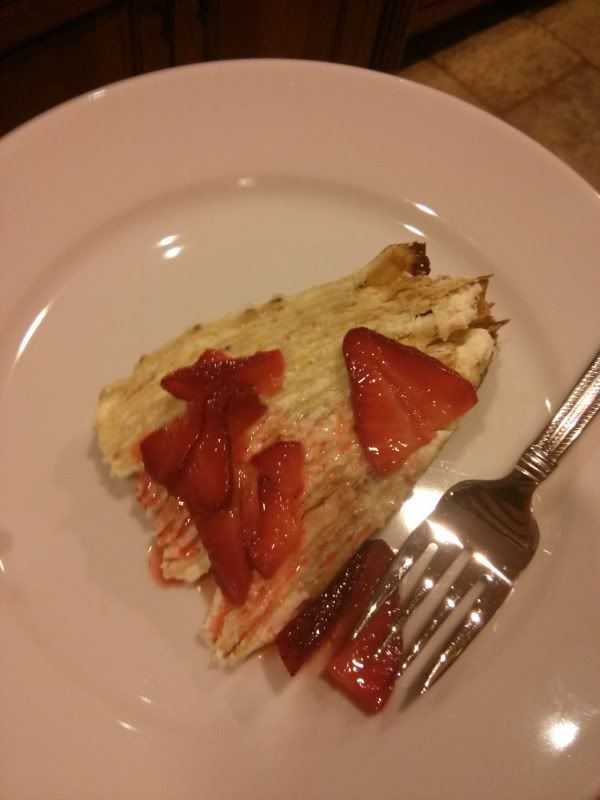 Topped with strawberries, a perfect combination
The crepe cake was impressive and delicious but total prep time was over 3 hours, starting the night before (heating and cooling milk, browning butter, ice baths...) and then making 20 perfect crepes (that took an hour alone) and finally assembling the cake (the fun part!). I'm not sure when or if I'll make it again, but it won't be any time soon =) Although I feel pretty expert in making crepes!
How was your Easter?