So, as I've mentioned, all of us Wayward Girls are members of The Church of Jesus Christ of Latter-day Saints, sometimes called "Mormon," One really neat thing about our church is that twice a year we get to hear from our church leaders in a worldwide broadcast. This includes a living prophet, just like Noah and Moses. We call this meeting General Conference.
I wanted to prepare a goodie bag for the sisters I visit teach in preparation for Conference. Visiting teaching is another program in our church, set up to take care of every individual. Two women are assigned to visit another woman monthly and share a spiritual message. They are also directed to pray for this sister throughout the month and help minister to her needs. I wanted to help the sisters I visit teach gear up for conference. I put together these little kits to help.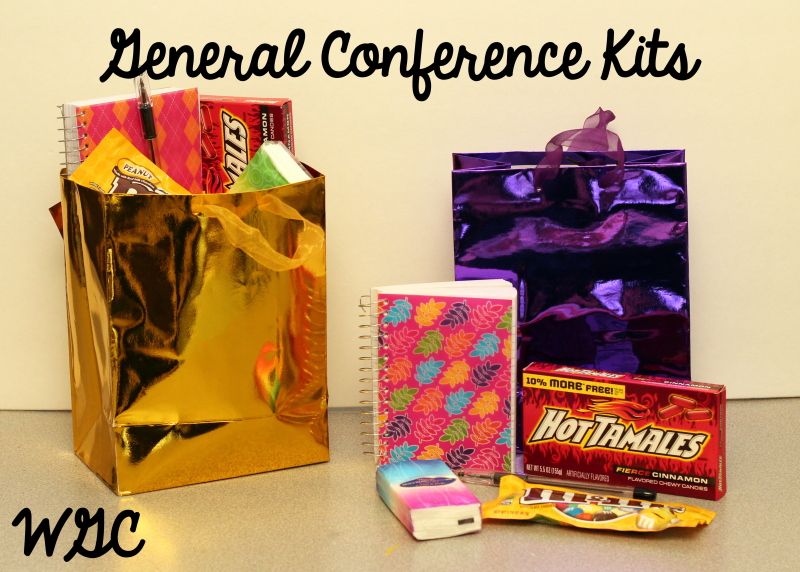 Here are the contents: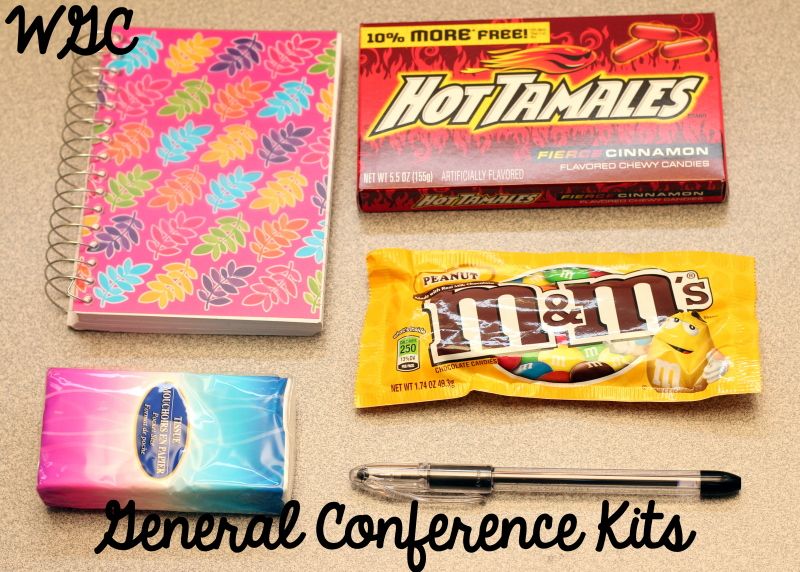 A notebook and nice pen to take notes
Hot Tamales to help you stay awake!
M&Ms to much on
Tissues, in case you tear up
Cost break down:
Notebook: $1
Pen: $0.50
Tissues: $0.15
Hot Tamales: $1
M&Ms: $0.79
Bag: $0.50
Total: $3.94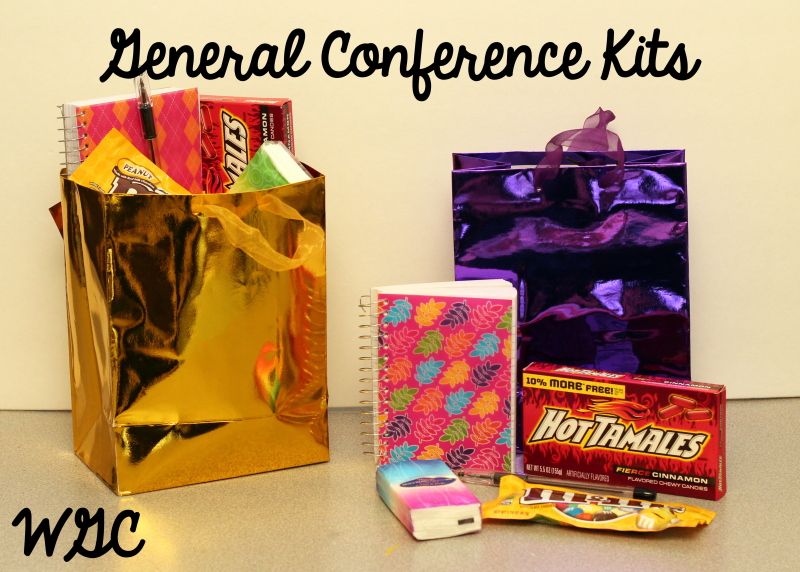 I also plan to write a little note about conference, maybe something
like this.
I'm really excited for General Conference, and invite you to check it out.
What would you put in this kit?