The Wayward girls have a strong tradition of carving pumpkins. After lining the dining room table with newspaper, we'd all get to work gutting and carving! We've shared some of our pumpkin designs and thought we'd give you a few ideas since it's that time again!
A dementor and patronus, the three brothers, and a witch.
Jaime and her husband are also HP fans. Here's what her husband carved.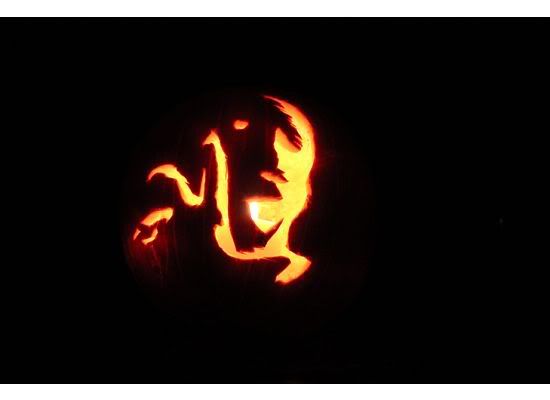 Voldy!
Jordan's son (5 at the time) designed and husband
cut this cutie
!
Brooke's little girl could be found playing around:
Have fun carving!